Smashing the growth ceiling
Peanut butter + jelly. Rock + roll. Smash + Tess (+ Monday Creative). Talk about perfect pairings. When this Vancouver-designed, women-owned lifestyle brand came looking for guidance on refining their brand after a big boom of growth, we knew this partnership would fit like a glove—or like the perfect romper.

Smash + Tess is more than a clothing brand. It's an entire mindset that empowers women to live big lives with ease and confidence. With collabs from influencers of the Jillian Harris and The Birds Papaya variety, the brand has leveraged the power of social media to turn the simple concept of a well-made romper into a Canadian cult favourite. But why keep all that goodness to our sweet Northern home?

This brand was on the brink of international expansion, so Monday set out to identify what made Smash + Tess such a beloved part of so many closets, get clear on the values and vision that guides their growing team, and build a powerful foundation to launch the #RomperRevolution onto the world stage.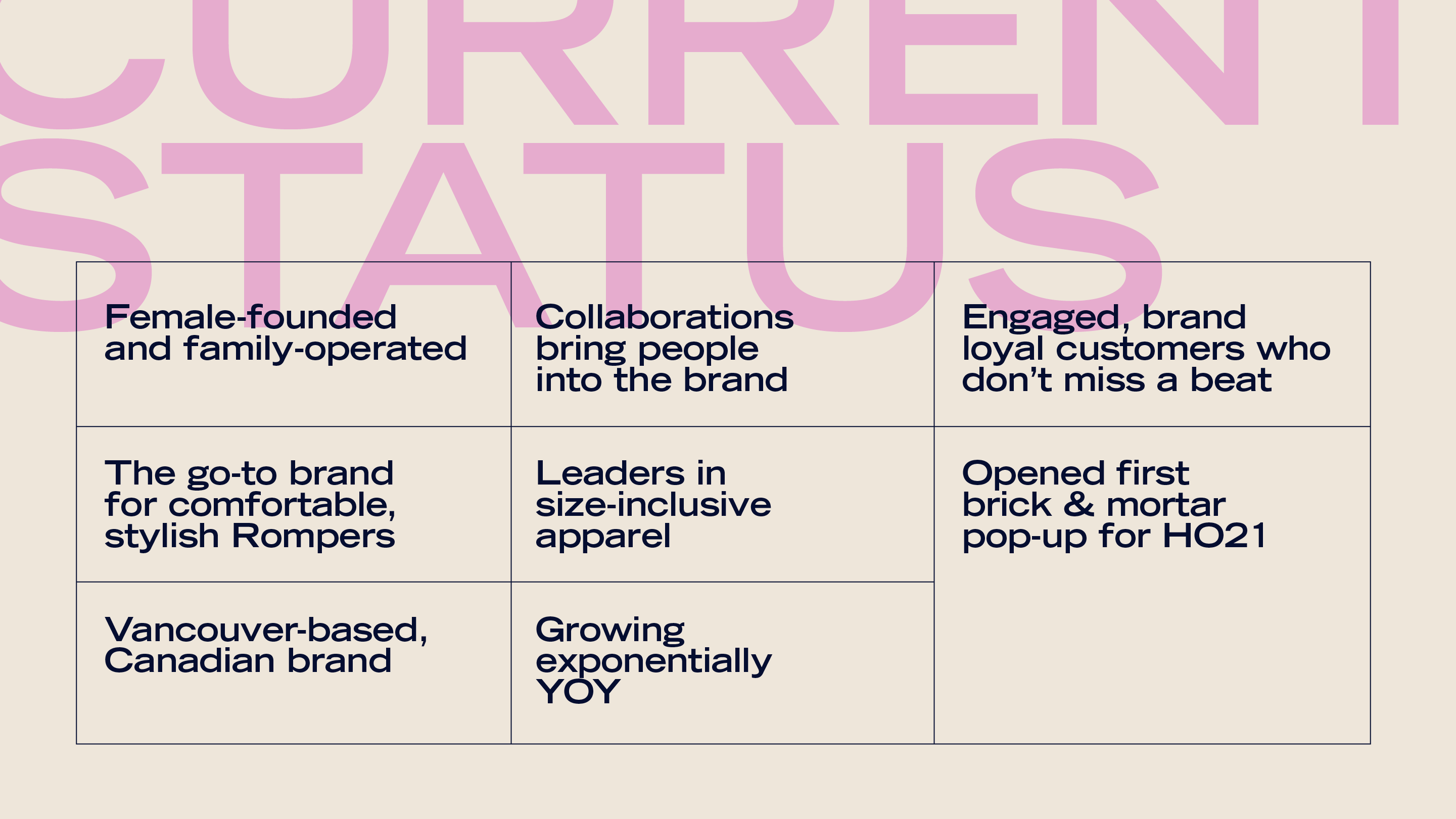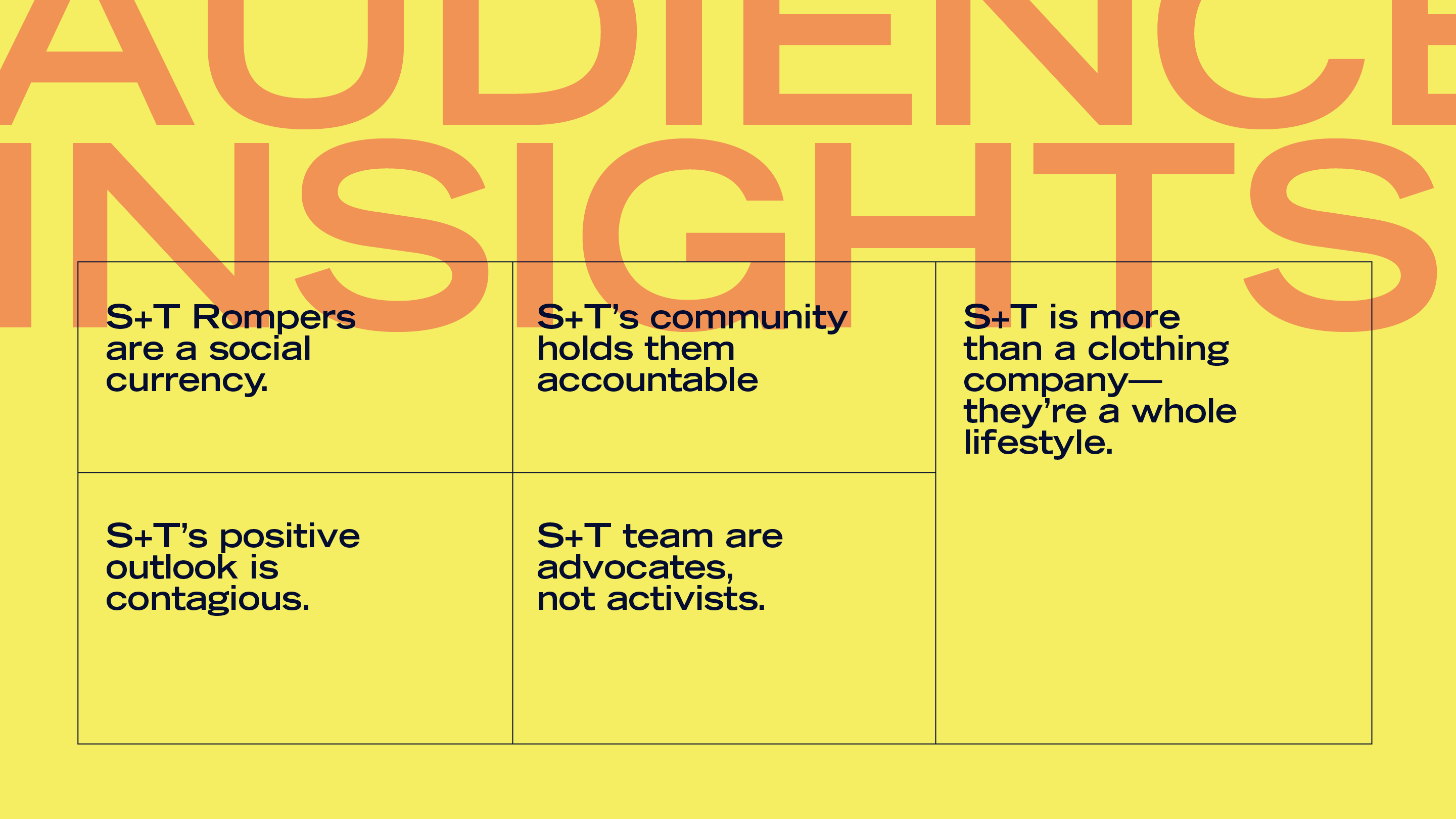 Modern-day muses to guide the way
Monday pinpointed twelve key brand pillars that Smash + Tess represents, then identified nine brands leading the charge in similar spaces. We dove deep into web, social, and email assets to highlight value alignments, cost comparisons, and opportunities to get crystal clear on how Smash + Tess shines in their own way.

We knew it was important that they not be misconstrued as fast fashion—they needed to zero in on a target audience in new markets that appreciates easy, one-and-done style but wants to feel good about where their clothes come from and cares about investing in quality.

To make that dream customer more tangible, we introduced a pair of muses and focused not only on fashion habits but lifestyle, routines, and personal ethics. By bringing these nuances to life, we showed Smash + Tess the kind of new customers they should strive for—while still using references that feel relevant to their incredibly loyal existing audience.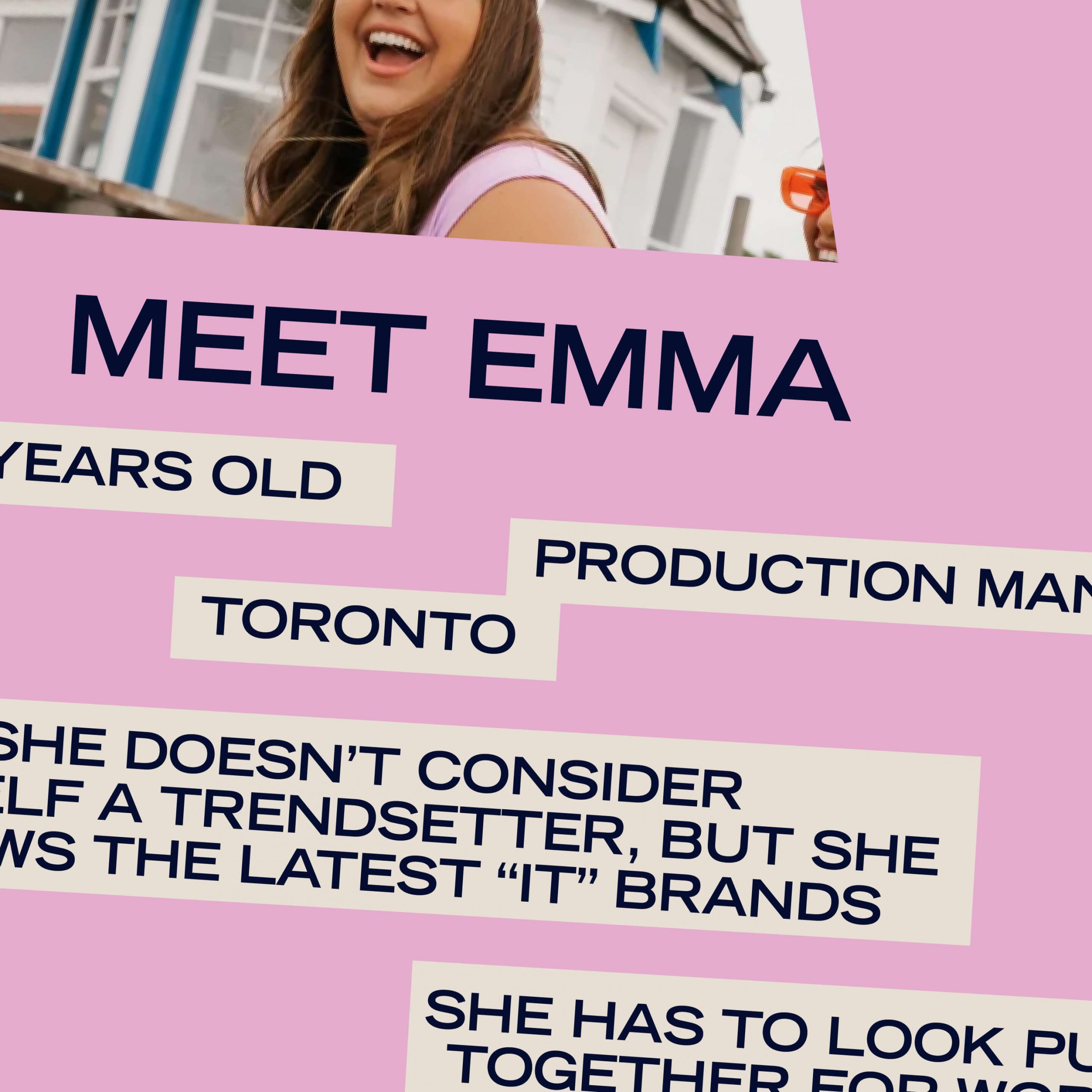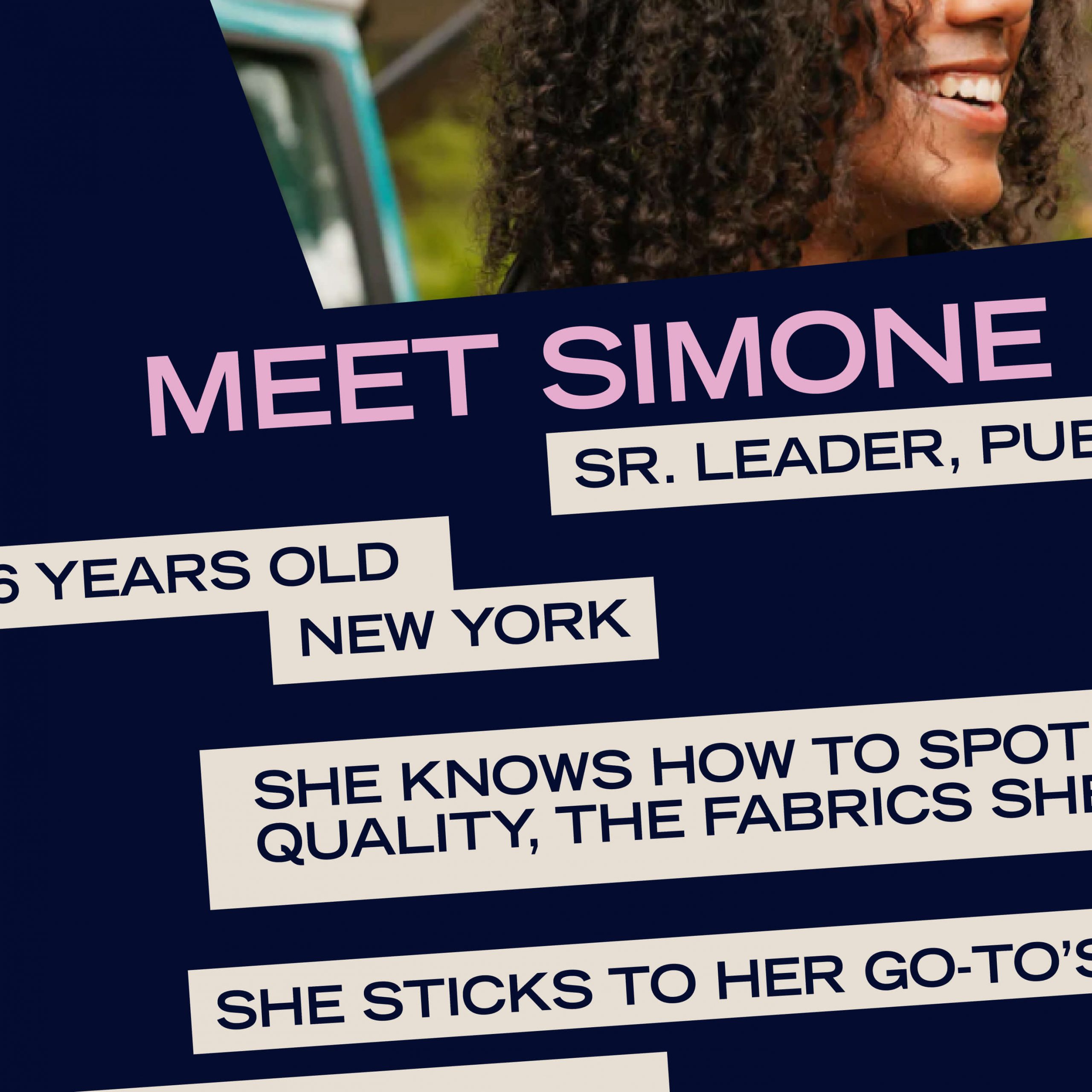 Meet your next BFF
There's no shortage of choice in today's fashion landscape, which can be both a blessing and a curse. Smash + Tess was struggling with ambiguity—thanks to their major partnerships some people saw them as a huge brand, while others considered them a mom-and-pop shop. 
To truly propel the #RomperRevolution, we got to know their team, brand, and most loyal followers through inspiring, one-on-one and group conversations. We emerged with five distinct ways the Smash + Tess team is doing things differently and distilled those into their brand pillars.
To shout that message from the rooftops, we introduced the Brilliant BFF —a distinct brand voice that invites everyone to come as they are, because she's fully herself in every moment. She's playful and confident, keeps it real, and her sense of humour brightens everyone's day. 
Welcome to the #SmashTessFam
As Smash + Tess has grown from a three-person team of dreamers to a nationally-recognized brand, they've come to represent more than their founders could have imagined. It was time to create a bolder visual identity to capture the unmistakable feeling that's attracted so many loyal fans. 
We brought a more confident feel to the S+T wordmark, sketching more than 100 different variations of the plus sign to land on one that's original and organic—a nod to the handwritten stylizing that's always been a core element. The reimagined colour palette brings personality with punchy hues that still ensure clarity and readability, which is a must when designing for accessibility. Paired with a crisp and versatile typeface, the final effect is full of life yet feels approachable—mirroring everything the brand represents to their community.
Last but not least, we documented all that jazz in one handy resource for the whole team. Their in-depth Brand Book keeps everyone on the same page with guidelines for omnichannel brand usage and execution.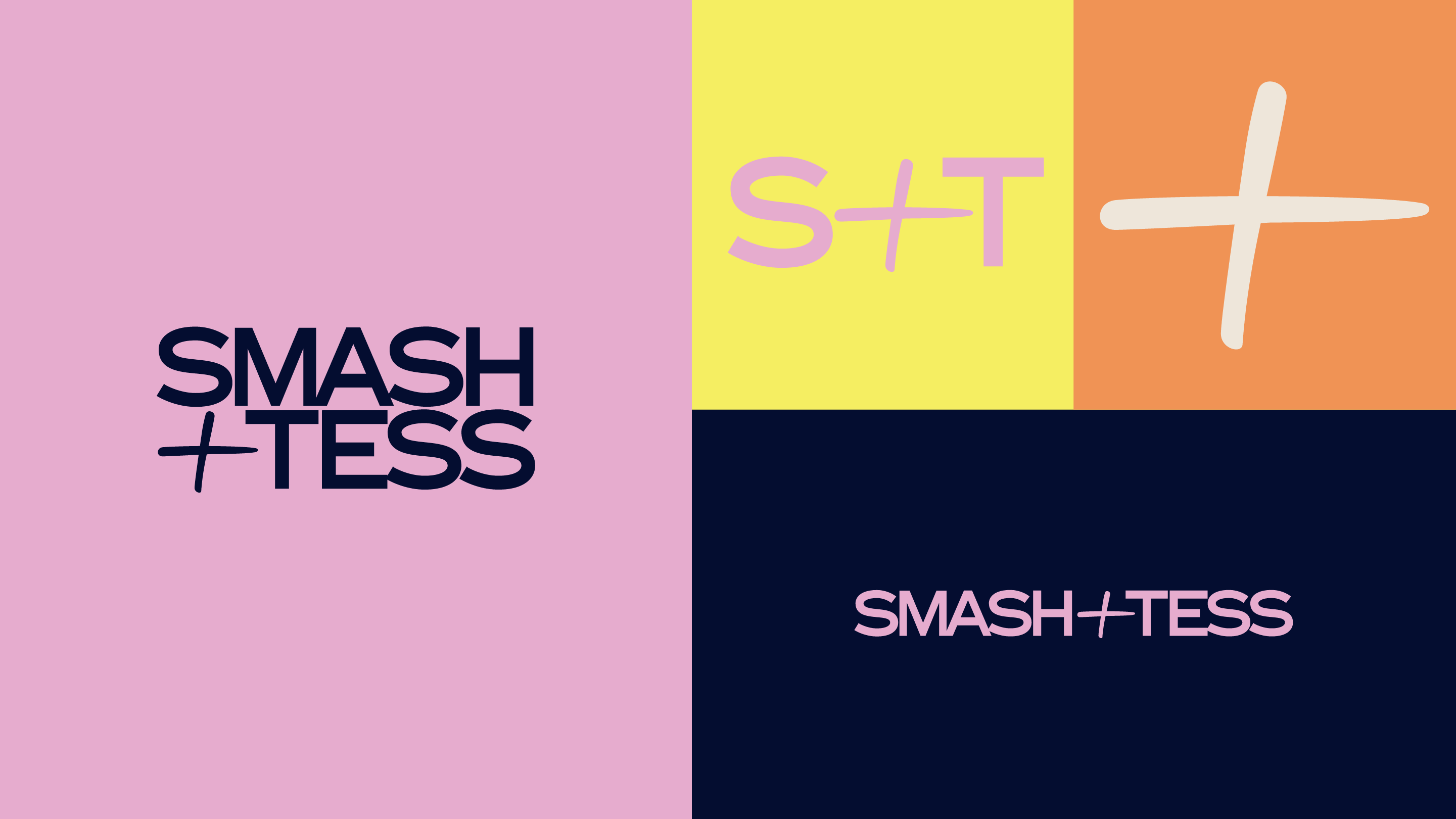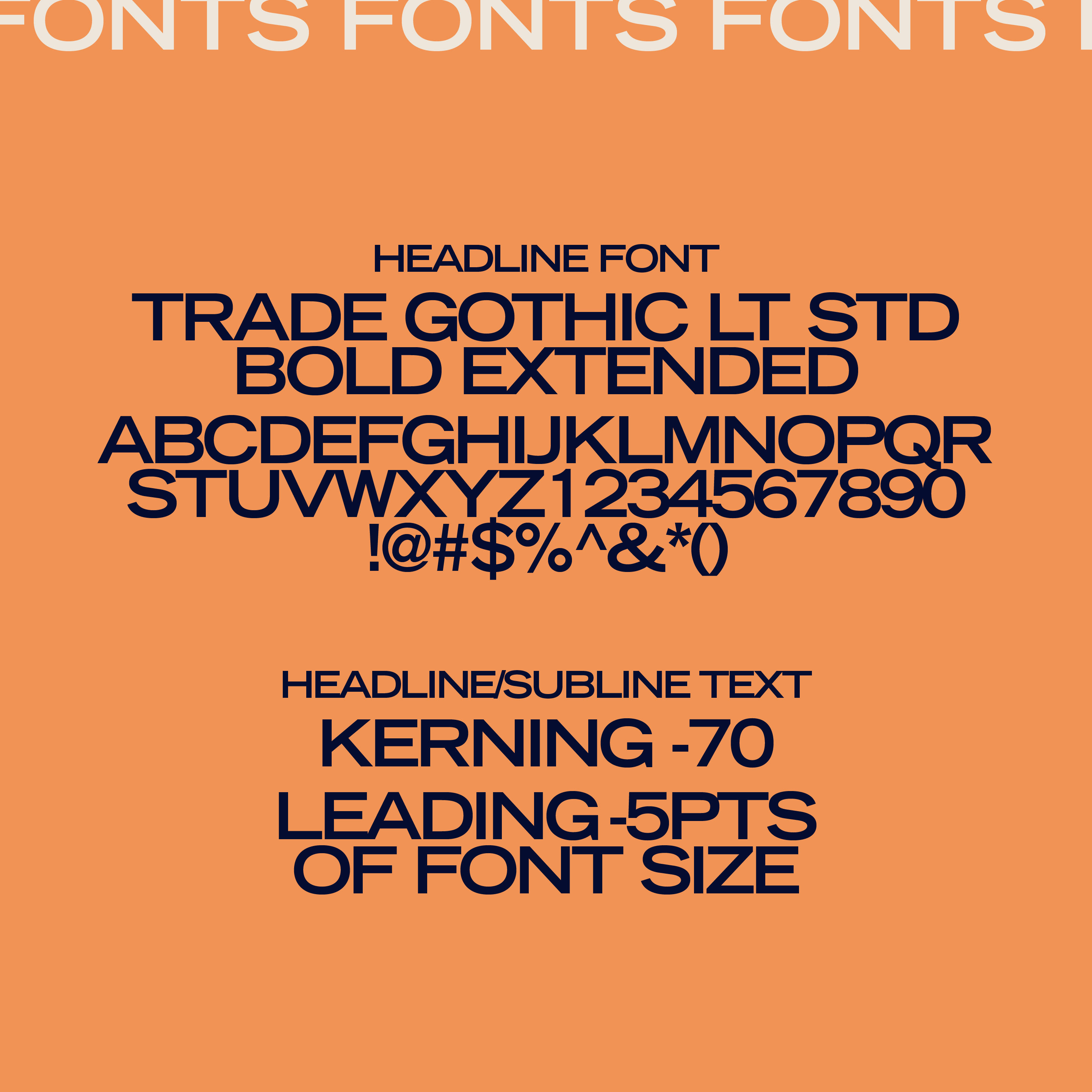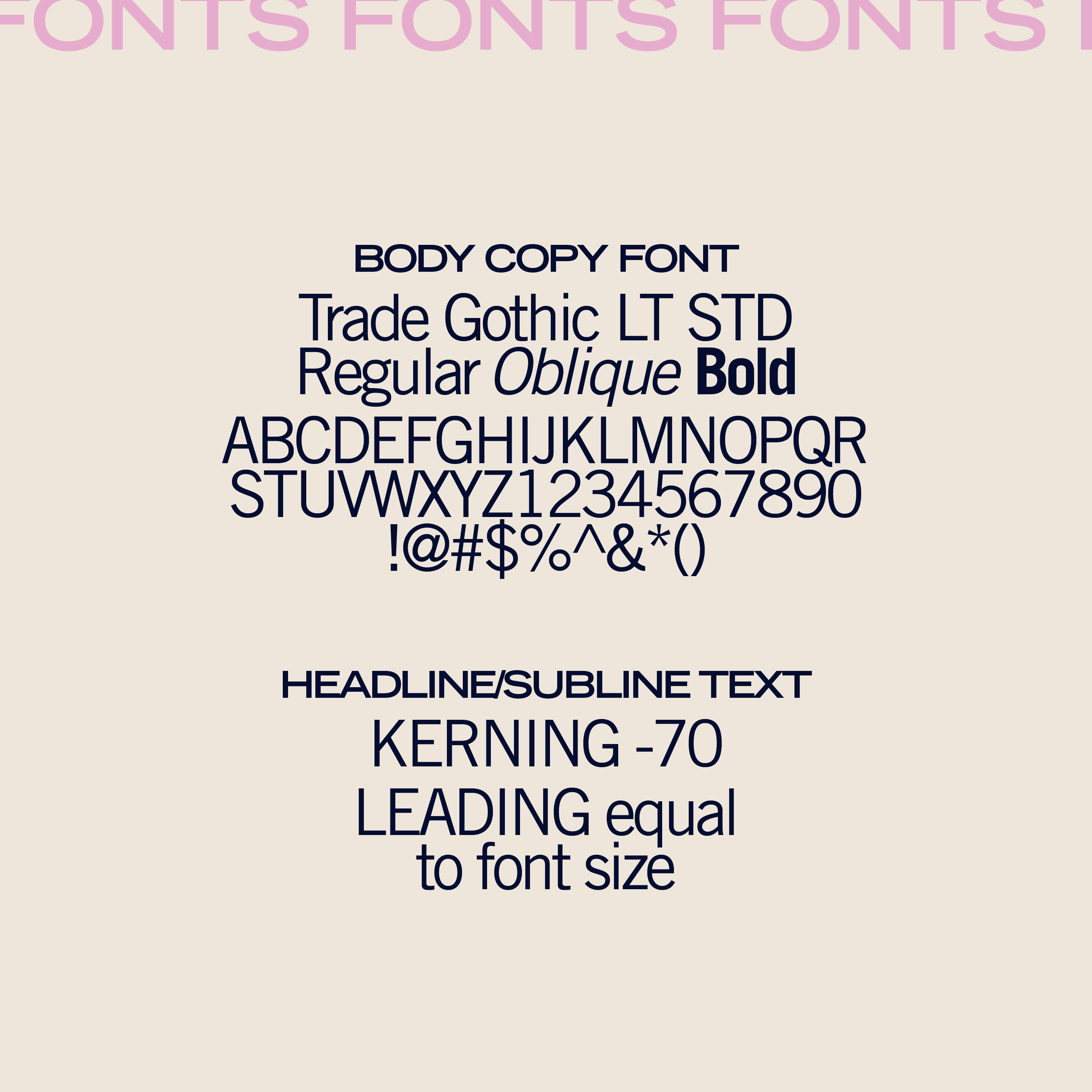 "It's an exciting new evolution and it just feels more elevated—it's bolder, edgier, a little more modern. It really is a new version of us."
—Ashley Freeborn, aka "Smash," Co-Founder & CEO
A new future for fashion
All this for a romper, you might ask? Nope. All this is for a big vision to reshape the fashion industry. Across the board, we heard that people connected to Smash + Tess because the founders are real, relatable, and inspiring and they celebrate their community as the backbone of the brand. And it's paying off.

Smash + Tess just launched the Fresh Air Jumpsuit in partnership with another beloved BC brand, MEC. It's crafted from cozy fleece and comes in sizes 3XS to 4XL. If you need us, we'll be fireside in head-to-toe fleece. 
The only question that remains: what are you adding to your cart first?