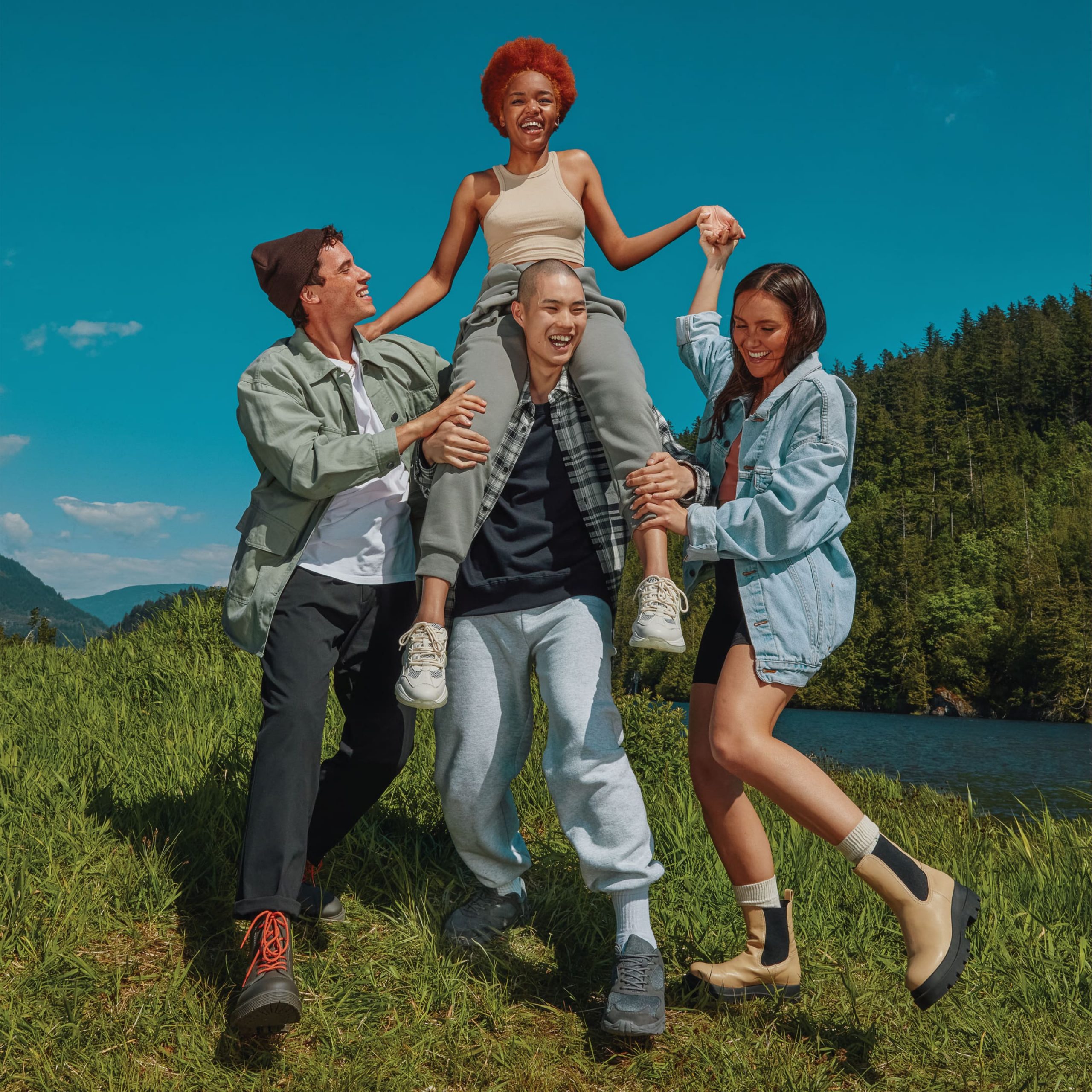 Big looks, small footprint
Call It Spring has made huge strides towards creating a more sustainable brand. The younger, hip sibling to global shoe brand Aldo recently went all-vegan and is now selling PETA-approved kicks, made from recycled materials. Even their packaging is now 100% recycled and recyclable, FSC certified, and made with chemical-free soy ink. It was time to celebrate the steps they've taken to reduce their footprint—and they engaged Monday to create and produce their biggest global campaign to mark the milestone.
The ask was to focus on "the good kind of footprint." We wanted the "sustainable and vegan" message to shine through without being too on the nose. With the Call It Spring team, we imagined a surreal day trip, foraging for shoes—and then we brought it to life from start to finish.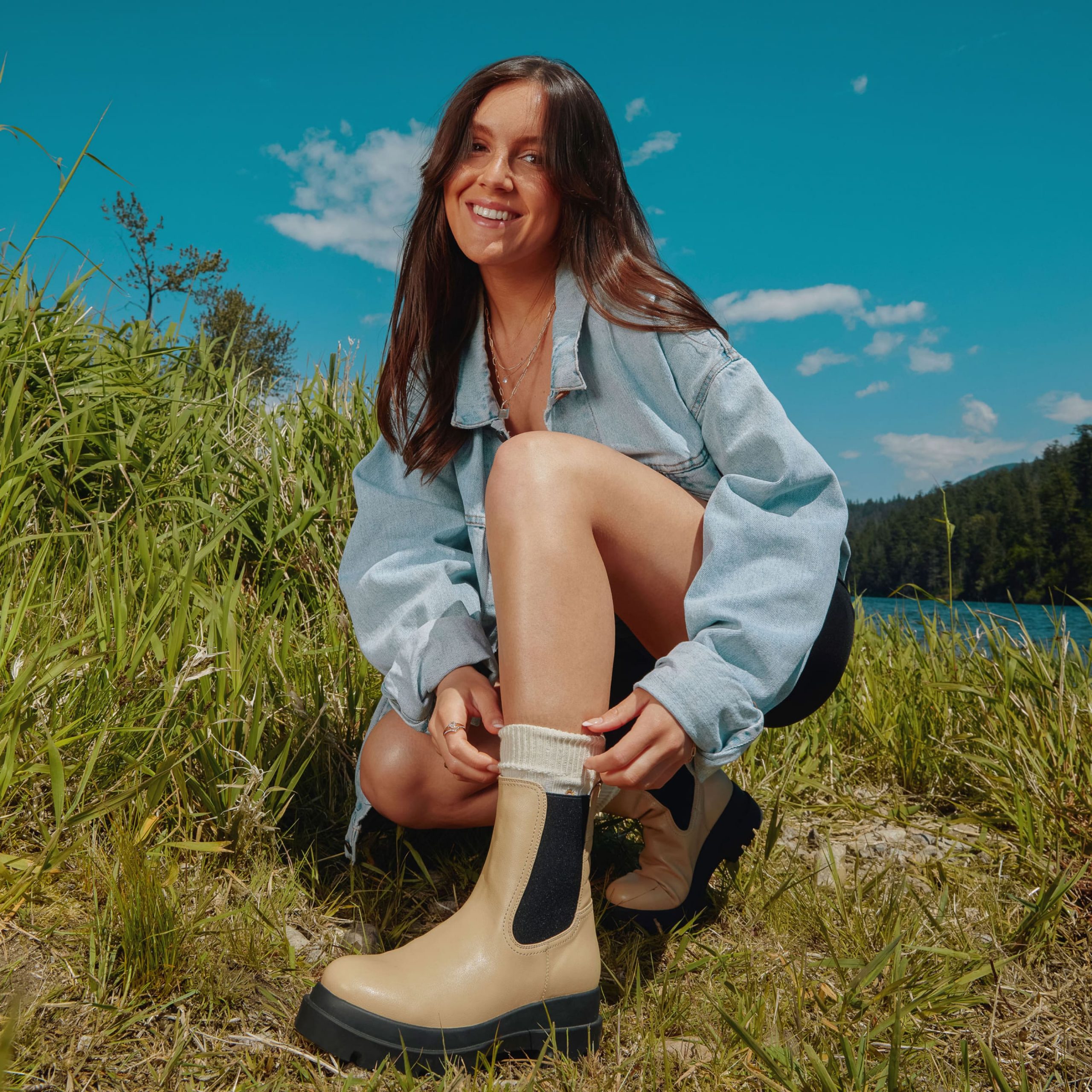 Gen-Z to the core
Call It Spring is all about accessible, of-the-moment style, catering to a smart, plugged-in audience—a group affectionately referred to as "hot girl vegan." We leaned into this Gen-Z archetype. We cast a diverse group of talent with incredible chemistry, anchored by Influencer Emma Leger—who upped the Gen-Z credibility and gave the campaign massive exposure.
Big movement, forced angles and just the right amount of saturation create a dreamlike tone to the imagery. Celebrated young photographer Georgia Love brought the right blend of sugar and edginess.
Now Trending: caring about the Planet
Rich textural and audio landscapes brought a soothing ASMR element that complements the trippy nature of the forced angles and makes you feel like you're truly going along on a playful journey.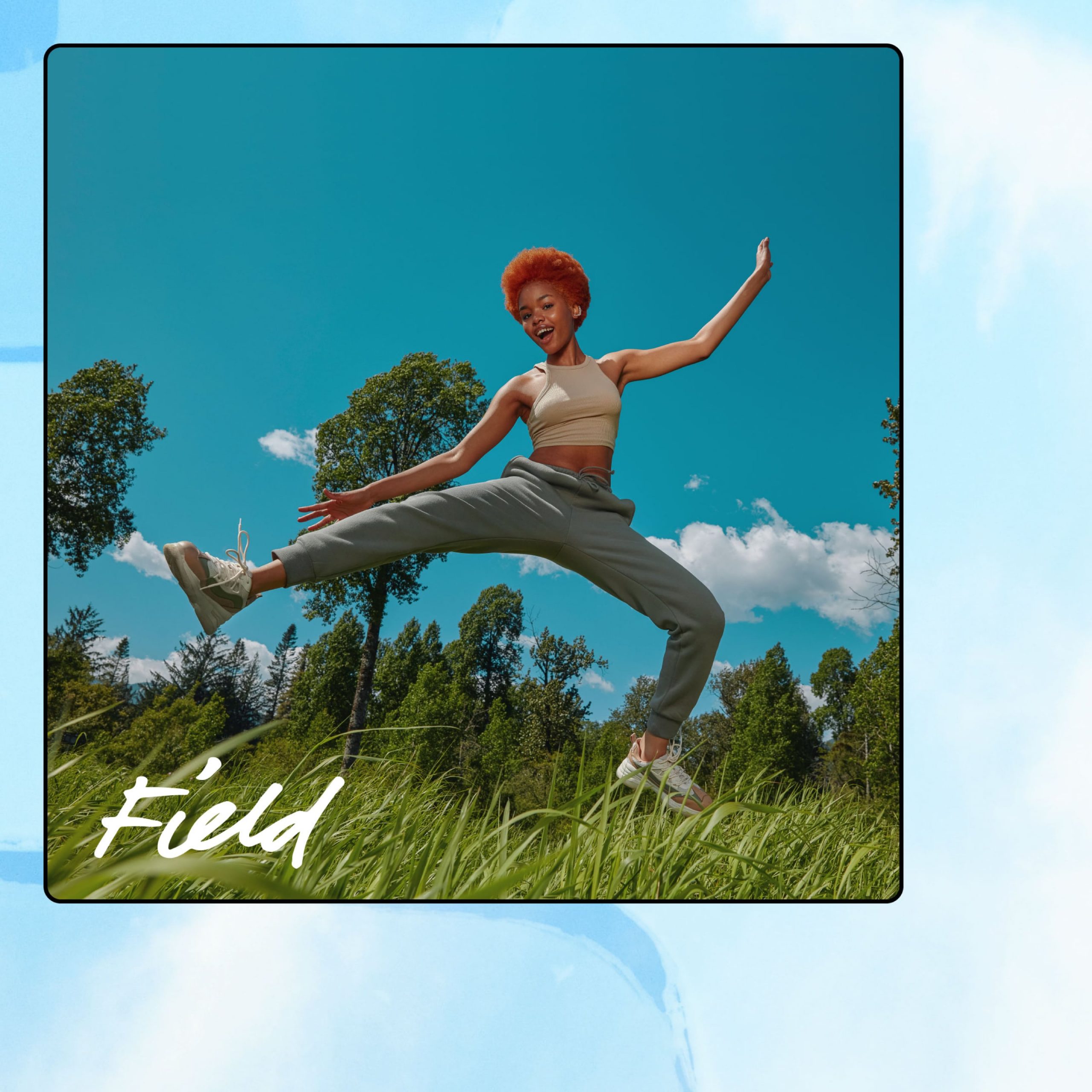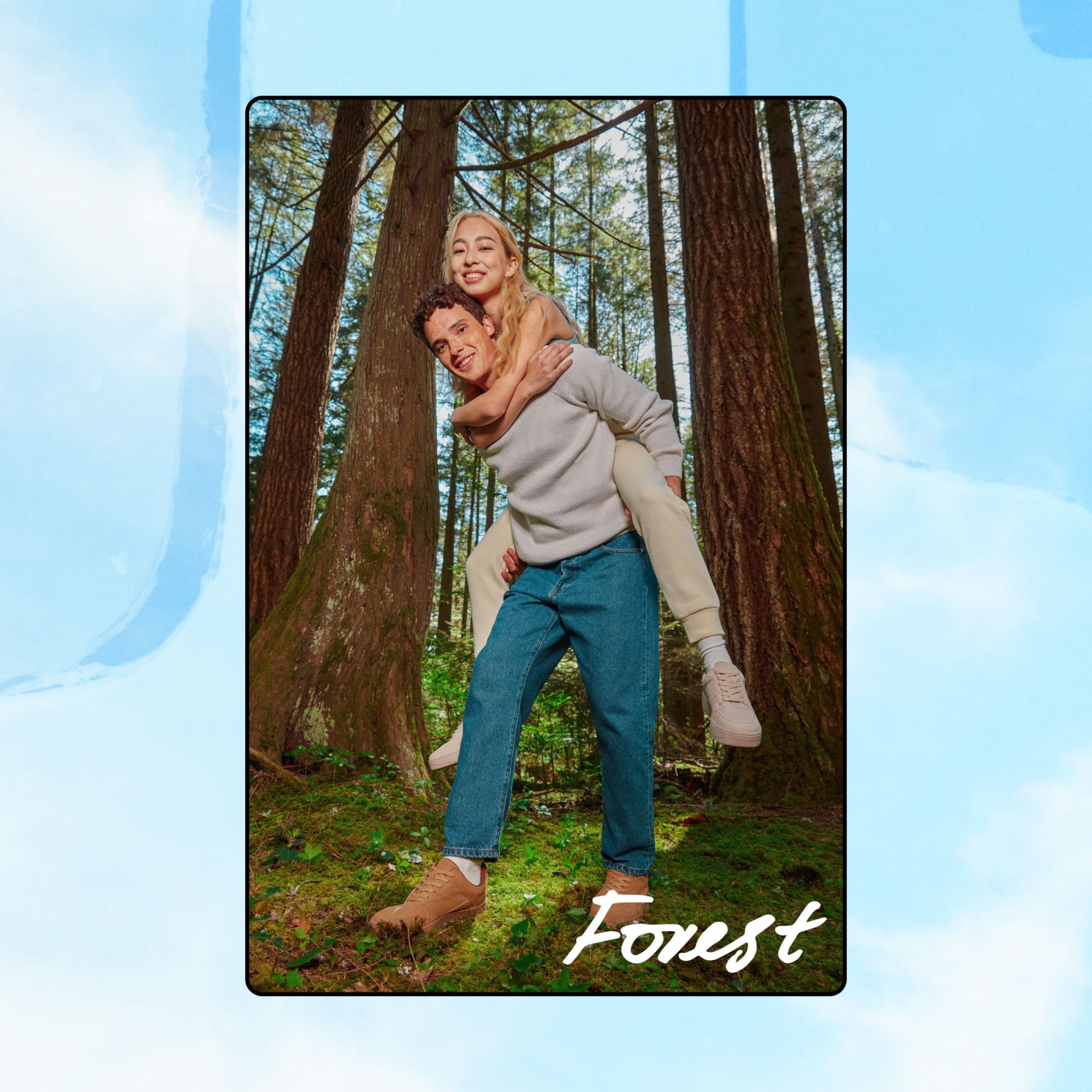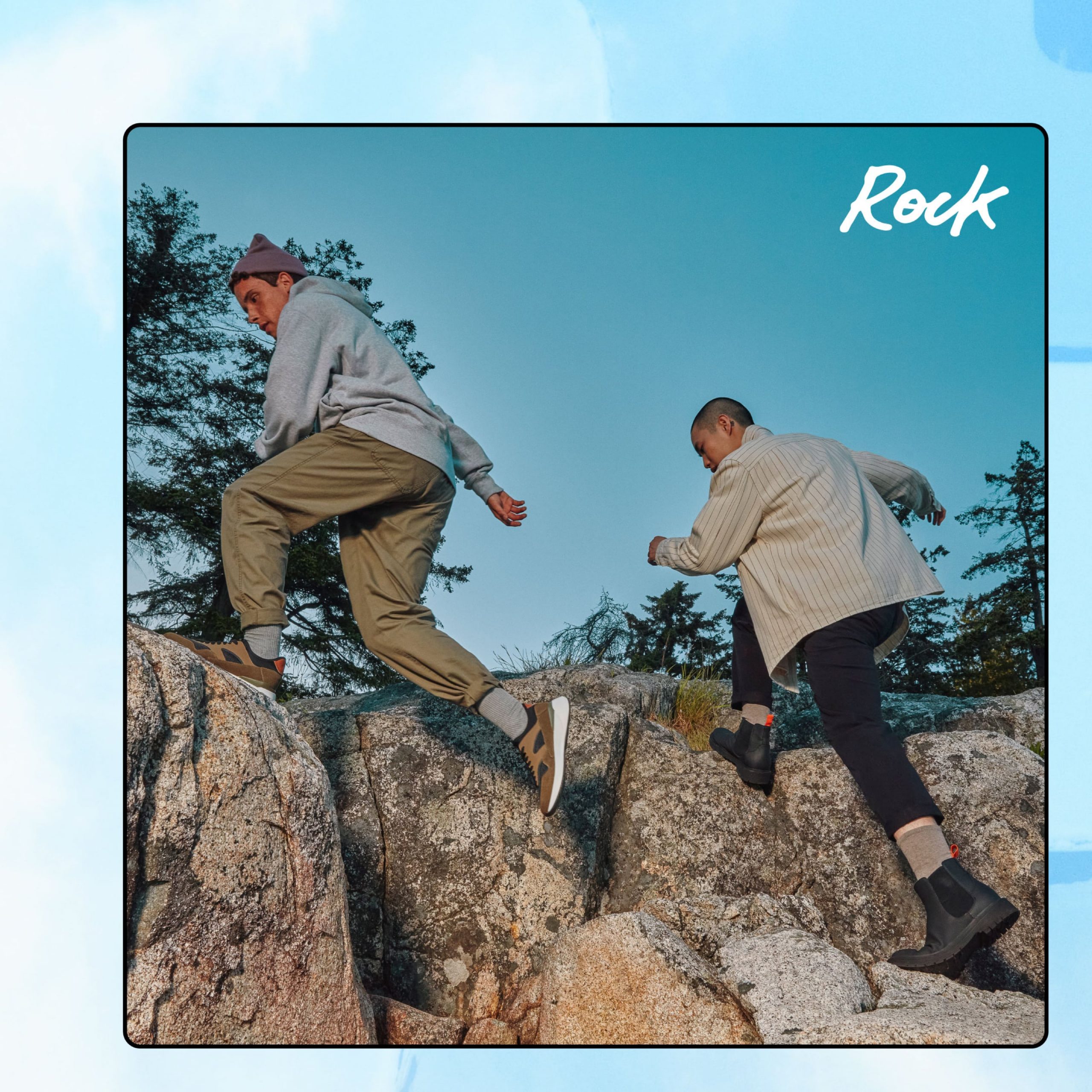 The campaign is anchored in three different landscapes—from fields of soft grass to a craggy beach, to mossy woods. We showed Call It Spring in its element and captured the changing mood of the season from August to October.
Global and Omnichannel
Because Call It Spring has shops across North and South America, Africa, and the Middle East, this campaign was truly global. We had to consider talent and styling that would be as relevant and appropriate in Calgary as they were in Cairo.
The finished product showed up in retail locations on multiple continents and in global digital ad campaigns. Not only did the entire campaign garner big engagement throughout the season, the women's sneaker-focused edit was a top-performing ad for the month of August. Visit Call It Spring on Instagram to see some of the content in the wild.