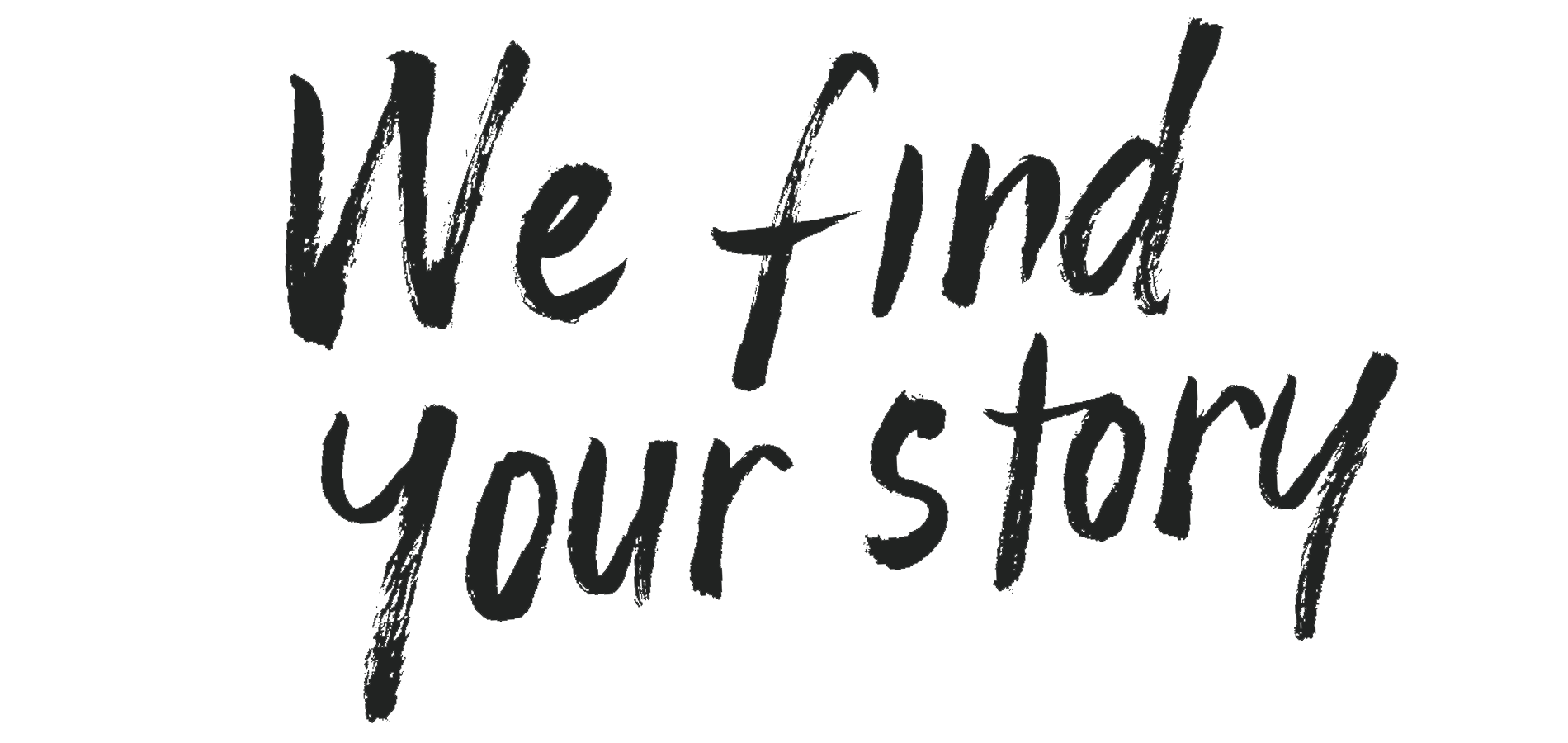 What we do
1 / 3
Brand Positioning
Brand Identity
Voice
Audience Personas
Journey Mapping
Brand Positioning
Brand Identity
Voice
Audience Personas
Journey Mapping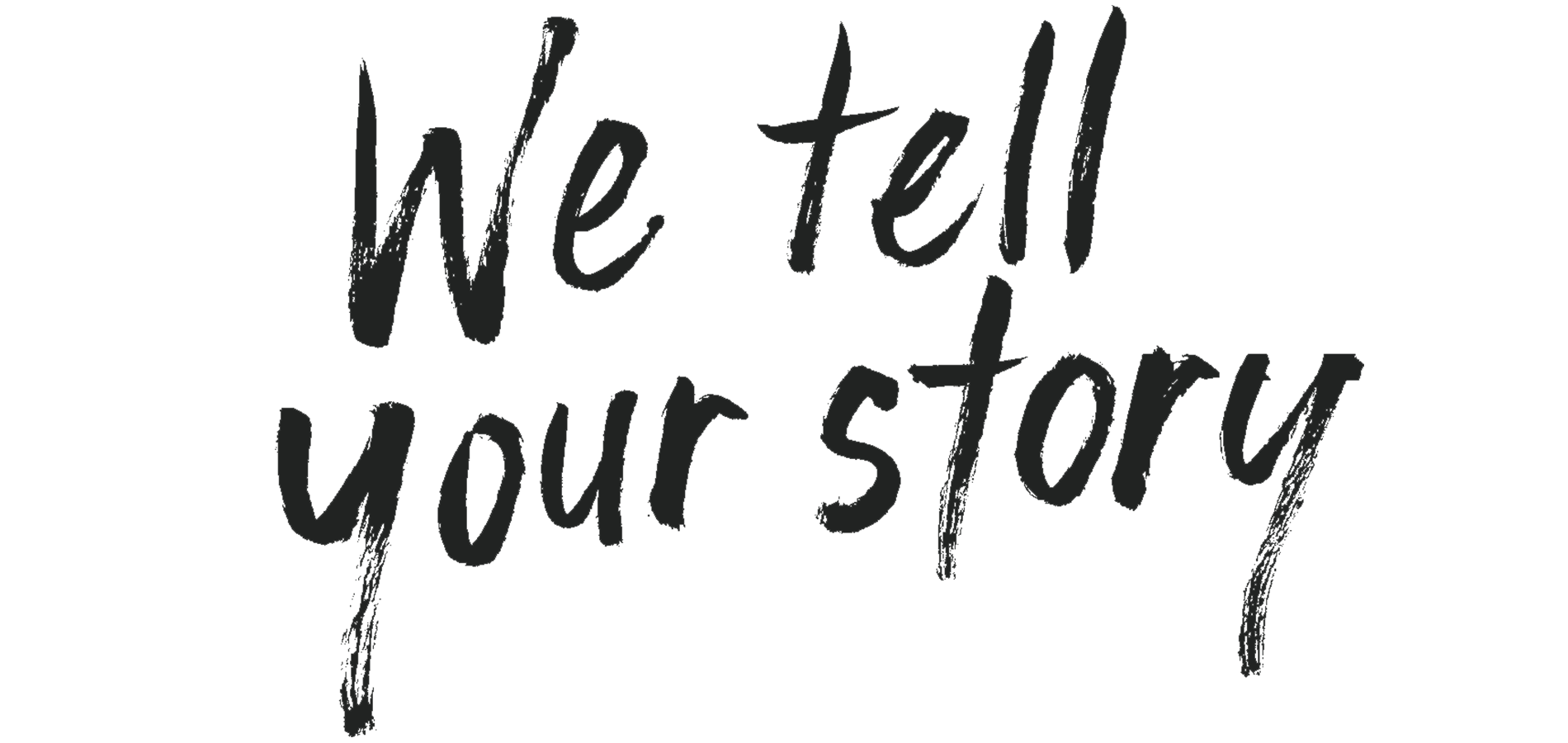 What we do
2 / 3
Web + Product Copy
Email Campaigns
Blog & Social Content
Photography
Video
Campaign Creative
Web + Product Copy
Email Campaigns
Blog & Social Content
Photography
Video
Campaign Creative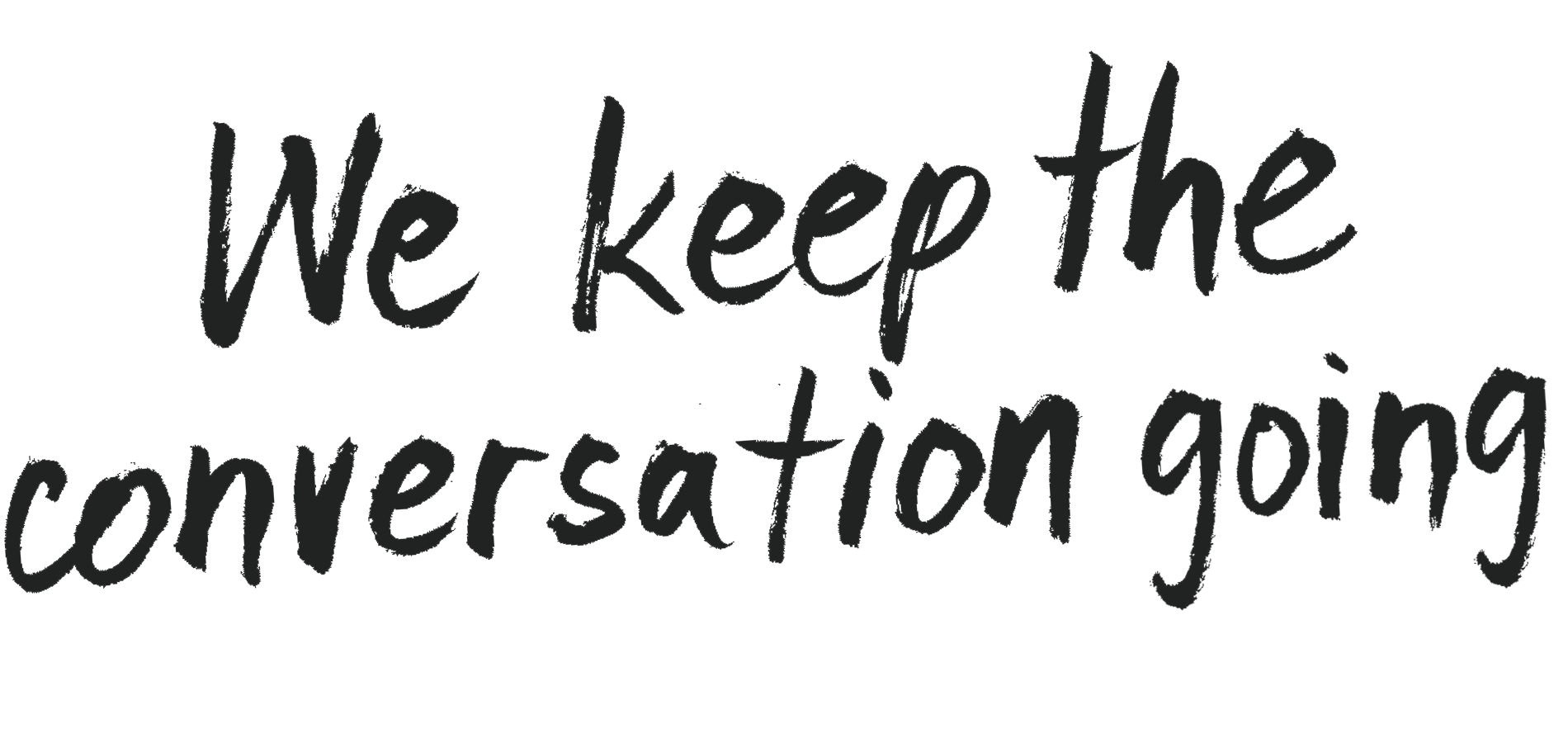 What we do
3 / 3
Web Content Strategy
Email Strategy
Blog Strategy
Social Strategy
Marketing Strategy
Web Content Strategy
Email Strategy
Blog Strategy
Social Strategy
Marketing Strategy
We believe we're all at our best when we're active and outside. We come from the biggest technical apparel brands in the world and are based in natural wellness epicentre Vancouver, British Columbia.

Our brand and marketing strategists, writers, and designers honed their craft at fast-moving direct-to-consumer brands and agencies. Now we've come together to help boundary-pushing performance brands reach new heights.
Who we are • Who we are • Who we are • Who we are • Who we are • Who we are • Who we are • Who we are • Who we are •
Who we are • Who we are • Who we are • Who we are • Who we are • Who we are • Who we are • Who we are • Who we are •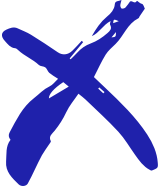 Amanda Lee Smith
CEO
What do you do here?
I get to guide vision and growth at Monday—which means a lot of daydreaming about the future, scheming with likeminded folks, drinking coffee and beer with clients and future clients, and doing way too much math for a creative.
Level 10 fun is
Running or hiking up a mountain—here on the BC coast or in the Southern California desert—and then rewarding myself with a craft beer and a campfire.
Street cred
Brand Content Lead, Kit and Ace
Editor, London Business School Magazine
Instructor, UBC Sauder School of Business
Master of Publishing, SFU
Board member, BCAMA + Sad Mag
Volunteer Big Sister, 8 years and counting
Where have you lived?
Vancouver, BC
Calgary, AB
Kibaale, Uganda
Aberdeen, UK
Oxford, UK
Seattle, WA
Portland, OR
Lindsay White
Chief Strategy Officer
Best thing about your role?
Getting to witness and support entrepreneurs at all stages of their business growth—there's nothing more exhilarating than building something new.
Level 10 fun
Waking up in the woods, playing outside all day in the river or ocean, sharing a campfire meal with friends followed by a couple rounds of 13s (the only card game you need to know). Rinse and repeat.
Where have you lived?
Squamish, BC
Vancouver, BC
Whistler, BC (yes, I do love this province)
Sydney, Australia
Ottawa, Ontario
Jeanine Pesce
Director of Strategy
The best part of your job?
Closing the loop between people, product and planet while inspiring clients to consider purpose-driven brand building. Crafting holistic approaches to storytelling, content development and production.
Daily ritual
An early riser, I enjoy strong coffee while I listen to news briefings. I'm obsessed with global news. I spend most evenings reading The New Yorker cover to cover brainstorming on Cartoon Caption Contest ideas I'll never actually submit.
Street cred
Den Mom / Founder of RANGE
Shaper of global active and outdoor trends @ Promostyl, Stylesight + WGSN
Surprising hobbies
Gorpcore enthusiast, freestyle stretching, cooking without recipes, rage cleaning, impromptu backpacking and therapy gardening.
Where have you lived?
Brooklyn, New York
Jersey Shore, NJ
Philadelphia, PA
Los Angeles, CA
San Francisco, CA
Vancouver, BC
Squamish, BC
Matthew Johnson
Creative Director
Best thing about your role
Seeing how beautifully executed ideas can transform a business.
Level 10 fun is
Tottenham winning away.
Daily routine
6am walk with Batman (the husky) accompanied by The Daily, followed by tea and toast. 8pm walk with Batman followed by decaf tea and a digestive biscuit.
Street cred
Multiple design award winner
Created the brand for world's first fully knitted ski jacket
Launched On Running's first apparel line
Advisory Board Member for Capilano University School of IDEA
Bath School of Art & Design, BA Hons Graphic Communication
Ryan Romero
Senior Art Director
What do you do here?
I explore the balance between strategy and storytelling—developing design solutions such as identities and omnichannel campaigns. The results are effective and compelling visual tools the client uses to build their culture, achieve their goals and connect with their audience.
Street Cred
Capilano University, IDEA: School of Design
Douglas College. Youth Justice Counsellor
Co-founder, Clou Studio
Strategic Director, Palms
Art Director, Lululemon
Exhibits
Pamilya (part of Pag-unawa), Paniki Gallery, Aklan 2018
Life Jacket, The Bakery, Vancouver 2019 
Published works
Life Jacket and Other Paintings
Where have you lived?
Manila, Philippines
Riyadh, Saudi Arabia
Vancouver, Canada
Batan, Philippines

Dana Bay
Project Manager
The best part of your job?
The intricate and mind-bending puzzle of putting the project pieces together and working with our team to see clients smile at the end of our time together. The methods and inputs can be similar but the results are always new and inspiring. Plus we have the best damn team! 
Street cred
IT Management, BCIT
Project Management Essentials, UBC Sauder School of Business
Strong roster of CAD & US restaurants & bars to visit for good eats & drinks 
Surprising hobbies
Always in search of the best almond milk latte, followed by the best new cocktail bar to be besties with. And very particular about artwork framing—just let me do it for you.
Caitlin Low
Strategist
The best thing about your role?
The best thing about my role, outside of scrolling TikTok for, ahem, "research," is showing our clients that content creation doesn't have to be daunting and that with a few tricks it can be manageable. I also love a new challenge. So, bring it on! 
Street cred
Artist Marketing Manager, Sony Music Canada, Toronto
Marketing Coordinator, Canada Goose, Toronto
Content Strategist, TAXI, Toronto
Senior Brand Marketing Manager, DUER, Vancouver
Marketing Director, Vestis Fashion Group, Vancouver
BA in Journalism, Ryerson University
Surprising hobby
I'm pretty good at making friendship bracelets. Gimp, embroidery thread, daisy chain beads, you name it.
Mara Lantz
Managing Editor
What do you do here?
I lead the charge on strategy and execution for our web and blog content marketing projects. On any given day, you can find me creating the IA for a large-scale website, overseeing our writers, and planning blog content for Monday Mag.
Where were you born?
Marin County, California. I commonly refer to it as the 'North Van of Northern California.'
Level 10 fun is
Beating my game designer husband at a board game or card game—especially if there's bluffing involved.
Street cred
Dual BA from Hampshire College, studio arts & psychology
Braved the wild world of cybersecurity as a technical writer
Janine Merkl
Design Lead
The best part of your job?
I love cracking a visual language that so perfectly articulates a big idea with surprise, delight and clarity. Always chasing those magic moments.
Level 10 fun is
Spending the whole day outside biking, swimming or hiking and eating a delicious meal with people I love.
Street cred
BDes, Communication Design, Emily Carr University
BA Honours Art History, U of A
Senior Designer at Lululemon
Work has been featured in The New York Times and Vogue
Multiple awards for design work
Art Directed a full feature film once with a rag-tag crew full of friends
Surprising hobbies
Annually trying to beat the largest tomato plant I've ever grown (6.5 feet!) in my apartment in 2012. I also like to paint and bake things.
Where have you lived?
Medicine Hat, AB
Grand Prairie, AB
Edmonton, AB
Nuremberg, Germany
Kassel, Germany
Vancouver, BC
… back to Edmonton, AB
Nicole Shewchuk
Junior Designer
Best thing about your role?
Flexing my empathy skills on the daily to make visuals that connect with both the bigger idea, and the people who will see it in the wild. 
Your daily rituals?
A good day always starts with avocado toast, and ends with a cat cuddle sesh. 
Street cred
IDEA Program at Capilano University
Practicum with Full Punch
RGD Student Awards 2020 – Haft2 Award for Colour Honorable Mention
Surprising hobbies
Roller Skating (Quad skates all the way)
Kayaking in the Cove
Video Games
Portrait drawing & painting 
Erin Taylor-Mitchell
Strategist
Best thing about your role?
Working collaboratively with clients and helping them bring their vision to life—the process is never the same which keeps my day filled with creative thinking. Plus, being surrounded by such a talented and hilarious bunch at Monday is a dream.
Your daily rituals?
Morning cuddles with my two fur babies, Spinnaker (aka Gene Simmons) and Yeti (aka David Bowie), followed by a fancy coffee and getting out into nature.
Street cred
BA Psychology & Anthropology, McGill University
Diploma Marketing Management – Communications, BCIT
Awarded Marketing MVP Award by Clearly.ca
Completed the WXNWisdom Top 100 Mentoring Program
Completed the Portfolio Course at Emily Carr
Received The Molson Canada Award in Marketing Communications
Where have you lived?
Vancouver, BC
Montreal, QC
London, UK
Sydney, AUS
Vanessa Cadena
Executive Assistant
The best thing about your job?
I am Monday's Executive Assistant, occasional Project Coordinator, and organization-obsessed Office Caregiver. I love how much it allows me to learn and grow, and how all of a sudden, Monday—literally—became my favourite day of the week.
Where were you born?
Made, born and raised in Bogota. Proudly a Colombian immigrant.
Level 10 fun is
Travelling to no-city destinations where I can disconnect from reality and witness Mother Nature's beauty. I want to be the kind of grandmother who brags about having gone to all these amazing places.
Surprising hobbies
The friend who is the professional photographer of the group, but can't get decent photos taken of her. Budget-friendly travelling planner. And future TikTok celebrity, whenever I bring to life my crazy content ideas.
Where have you lived?
Seattle, Montreal, and Vancouver have been home to my biggest life chapters.
Cheyenne Manning
Designer
The best part of your job?
As a lifelong learner I thrive not knowing what project will stretch or flex which muscles. Brain day, every day.
Level 10 fun is
Flipping sourdough pancakes before the sun is up—the best fuel before spending a day at the beach, camping in the woods, or biking around the city.
Daily ritual
My morning starts off with a wake-up yoga sesh, meditation breathwork, and concludes with a cup of decaf coffee before work.
Street cred
BA in Design, Capilano University, IDEA
Former pandemic freelancer
Worked with the National Film Board of Canada, the BC Provincial Government, Government of Canada and BC Women's Health Foundation

Surprising hobbies
Rolling dice in Dungeons & Dragons, getting lost on my bike and sometimes performing improv comedy.
Stephanie Elmitt
Copywriter
The best part of your job?
I've been existential since before I can remember, and writing's been the only way through it all. The fact that I get to colour in the lines of brands I love through writing is pretty unbelievable.
Level 10 fun is
A 6am date with coffee and a book, then a full day of suffering in the mountains running or road biking, finished off with beer and tacos. 8pm lights out.
Daily ritual
I'm obsessed with running. As a writer, it's so cliche to say moving my bod outside "is when I get my best ideas", but truly, it's when I get my best ideas. I do it everyday.
Street cred
I cut my corporate teeth in the world of SaaS—if you don't know what that means, congratulations! I left the tech world knowing I was bad at sales and needed to talk about my feelings at work a bit more
When you love your work and the people you work with, Mondays aren't Mondays. Work isn't work.

We called ourselves Monday to commit to this mentality—to blur the lines between work and play. To make every meeting, email, and deliverable the best part of your week. To enjoy creating on Mondays the way we enjoy hiking on Sundays and tacos on Tuesdays.
guiding principles • guiding principles • guiding principles • guiding principles • guiding principles • guiding principles • guiding principles • guiding principles • guiding principles •
guiding principles • guiding principles • guiding principles • guiding principles • guiding principles • guiding principles • guiding principles • guiding principles • guiding principles •
1

Infinite
Empathy

2

Karmic
Accountability

3

Contagious
Energy

4

Education
Osmosis

5

Optimistic
Assumption

6

Selfish
Generosity

7

Ruthless
Rest
We look for what makes you YOU. We approach every client differently.
We're consistent and dependable. We don't leave you waiting or wondering.
We bring gusto and drive to 
every interaction. Our energy 
energizes you.
We learn and we teach. Education is reciprocal—what's ours is yours.
We assume the best. 
We are progressively positive.
We're invested in your success and we connect people with other good people. When you look good, we look good.
We commit time to rest and restoration. Ideas need to incubate and we work best with a full charge.