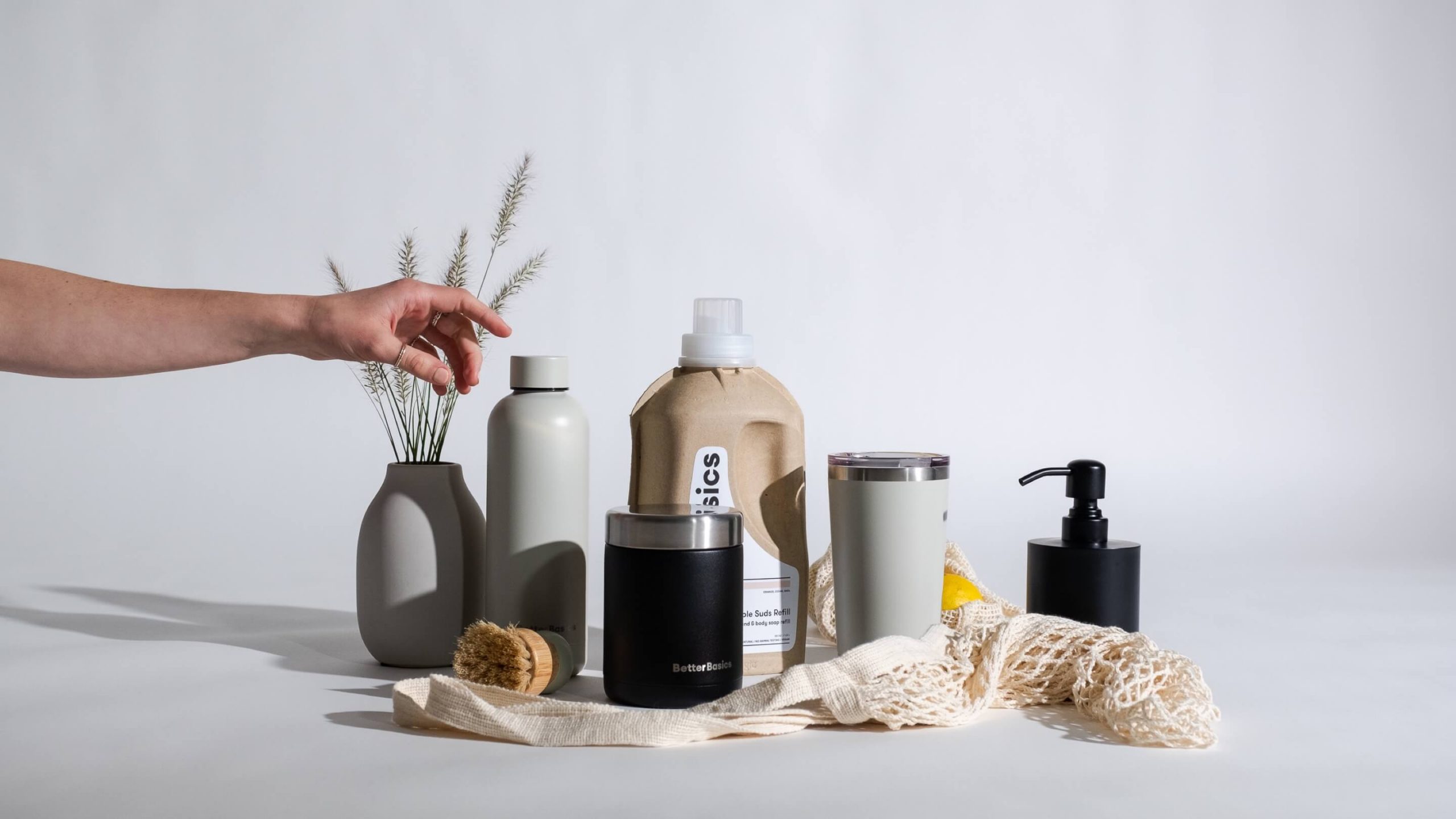 Reduce, Reuse, Repeat.
Founders Caitlin Rushton and Samantha Rayner built their business on one belief: eliminating plastic shouldn't be so complicated. So they set out to make it ridiculously easy to eliminate plastic in your home and day-to-day habits—starting with single-use bags and cups, and those HUGE detergent jugs, shampoo containers, and endless bottles of hand soap you're constantly chucking out (and at an even faster rate in the great year of hand-washing.)
Not just reusable but desirable
Another barrier the two founders identified was aesthetics—reusable products and containers often didn't fit with their contemporary style and they knew other people were facing the same conflict. They wanted beautiful, neutral vessels they'd be proud to display on their kitchen counters and bathroom shelves.
Packaging you're proud to show off
We worked with their team to create neutral, reusable packaging that fits into modern, minimalist decor with a colour-coded refill system that makes it easy to find the refill you're looking for in your cupboard. We landed on a friendly peach hue and bold but welcoming wordmark to invite people in. We're not shooting for scare tactics or guilt-trips here. We want eliminating plastic to feel totally doable and truly satisfying.
Better Basics launched their first product line in November 2020 with grocery kits, including an extra-large tote bag that saves you from bringing three or four bags to the shop and smaller sacs for produce. In 2021 they launched subscription refills to your most-used home products, and you better believe we were the first to sign up.