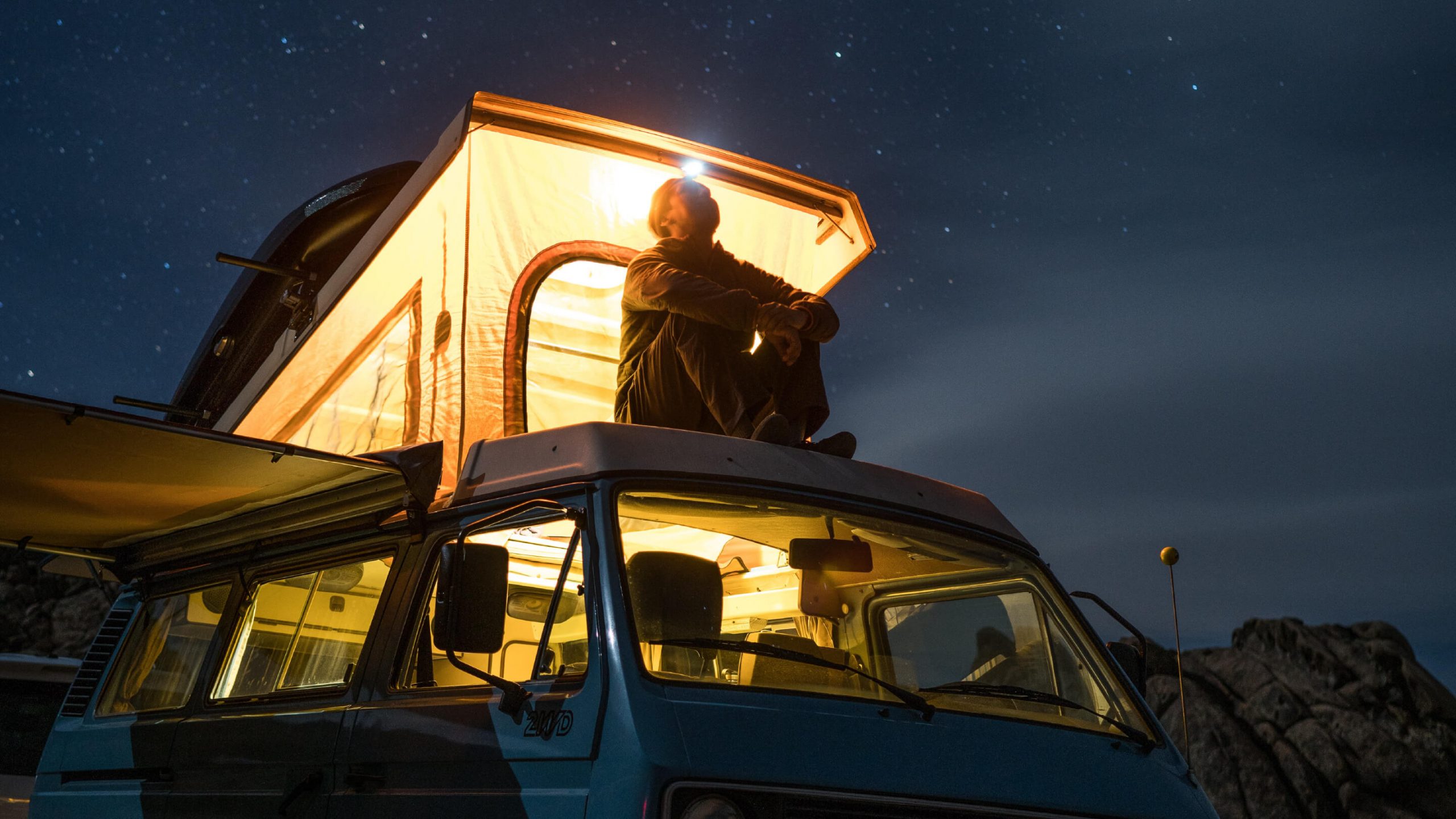 From innovative product brand to industry-defining lifestyle brand
Dometic's founders pioneered modern refrigeration—then they made it mobile. From powered coolers to water heaters to mobile air conditioners, their products make every getaway more comfortable.
As a historically B2B company, Dometic's major focus has been on their innovative product's incredible design and performance. The fast-growing US team struggled to find a clear purpose and message to make the European brand feel relevant in their local market. Plus they wanted to take an omnichannel approach to content and get strategic with email—instead of one-off reactionary promotions.
Thankfully they had the best possible foundation: an incredibly passionate team that lives and breathes the outdoors. We spoke to each of them to get to the heart of what makes Dometic special, and to identify gaps between what they want to be and what they actually are. Despite the brand recognition hurdle, we discovered an uncommon level of consumer brand trust. No one else has such a strong motorsport and RV legacy combined with credibility in the traditional outdoor industry. 
Our findings highlighted a misalignment between the quality of the product and the story out in the world. Up to now, Dometic's marketing lacked relatability in the hyper-authentic outdoor market and wasn't capitalizing on its credibility as the preferred appliance in the overland and #vanlife communities.
A North-star muse for true alignment
A common belief among product companies is that their offering is for everyone. The Dometic team knew it was time to hyperfocus on a subset of all-star customers—and to capture it in a tool their growing team could reference for every marketing initiative. We dialed in on three muses and undertook a journey mapping exercise for each. 
Rather than categorize their users by age or traditional demos, we grouped them by an appetite for adventure: duration, distance, and difficulty. The insights informed all of our marketing efforts from there, including a big focus on Reddit for the overlanding crowd.
Our big takeaway? The global story of a Scandinavian brand was compelling from a design standpoint—the solutions are innovative and elegant—but North American consumers wanted to see themselves and their lifestyles in the brand.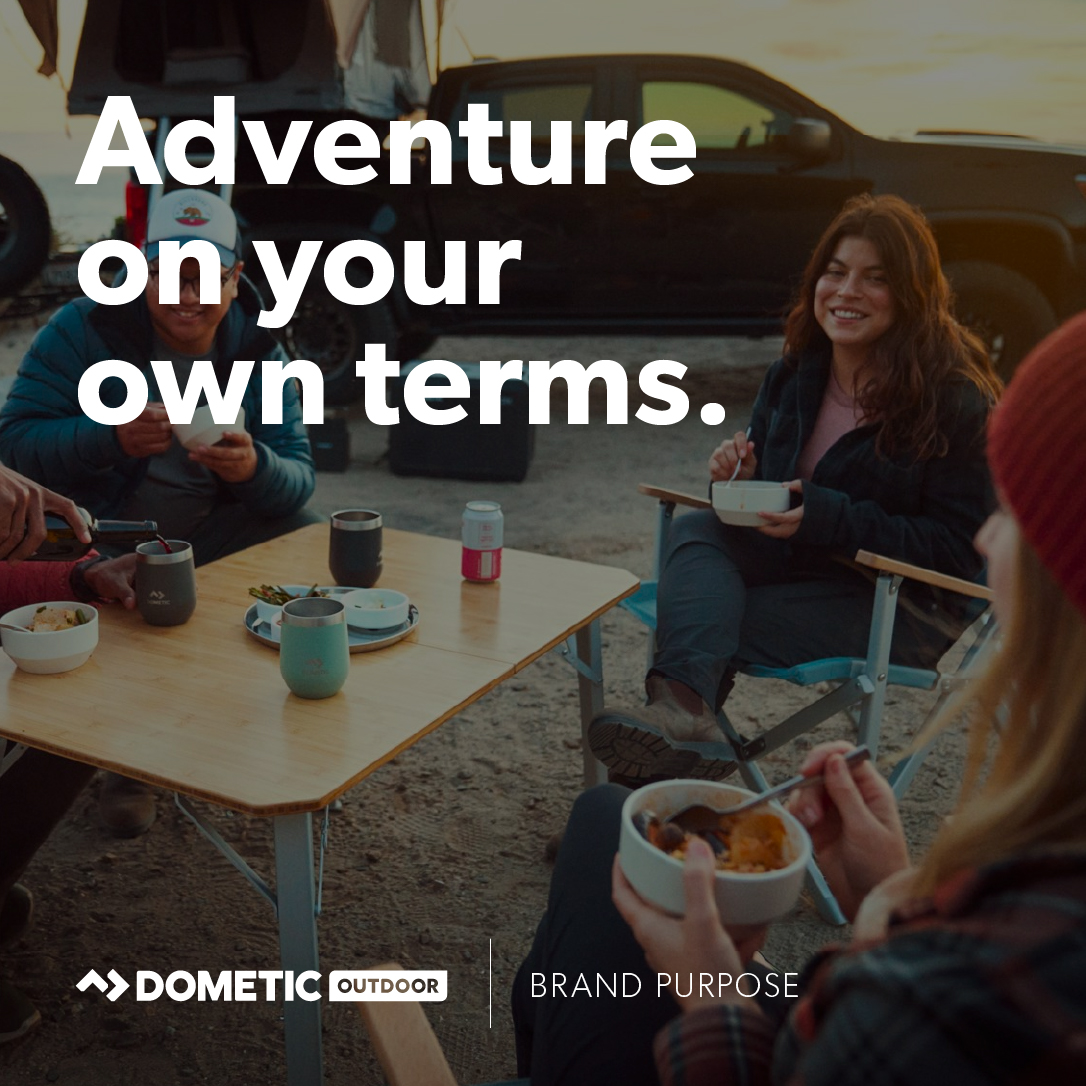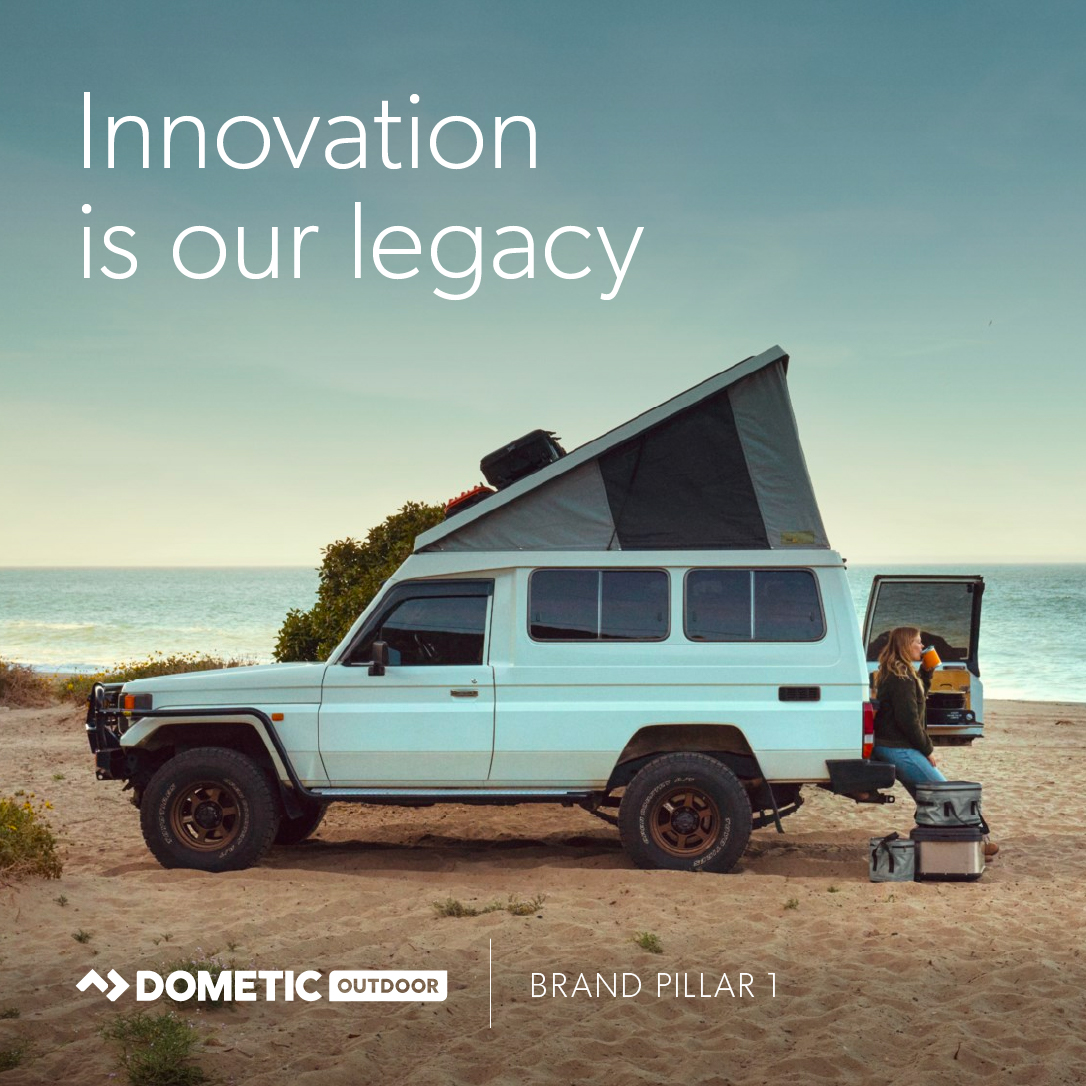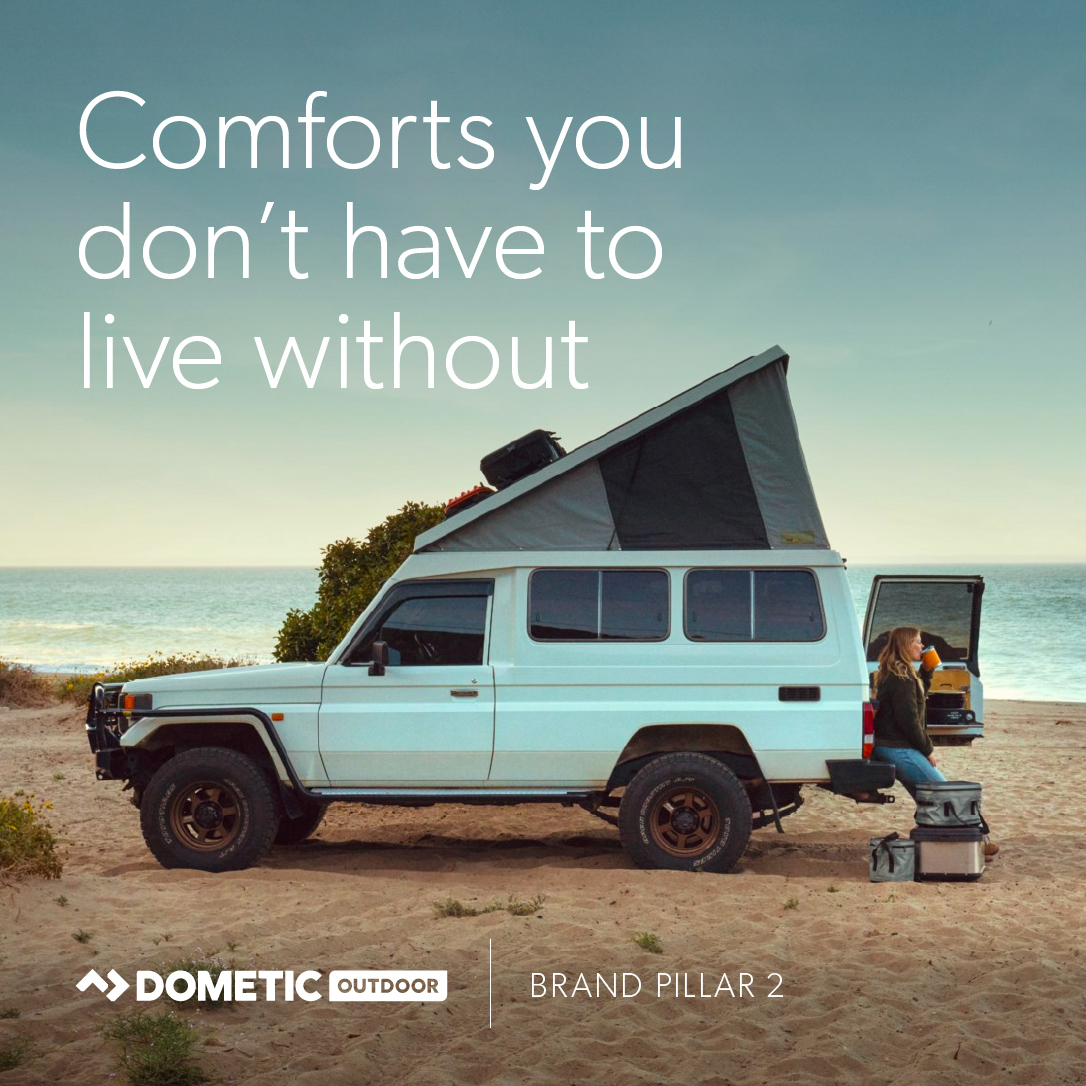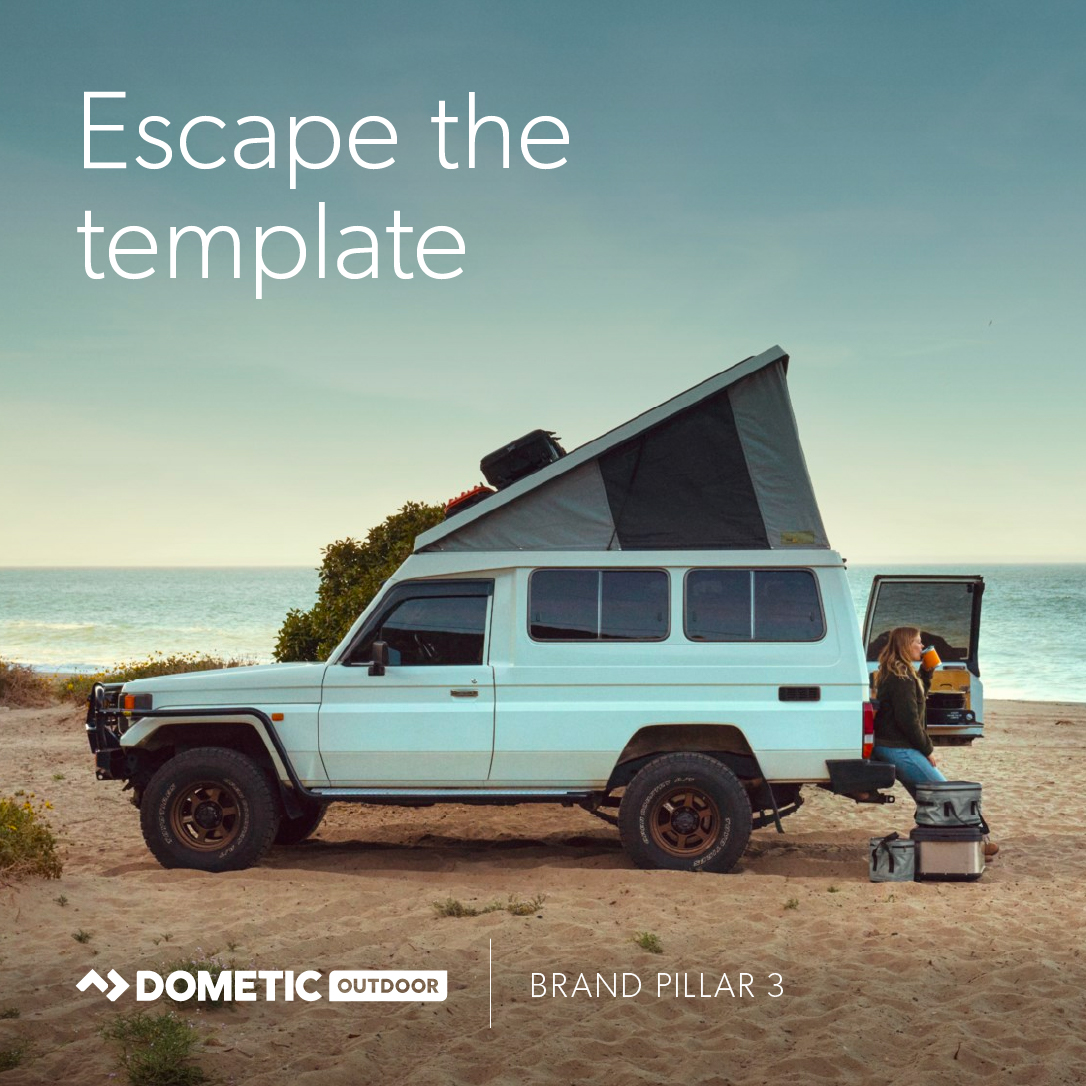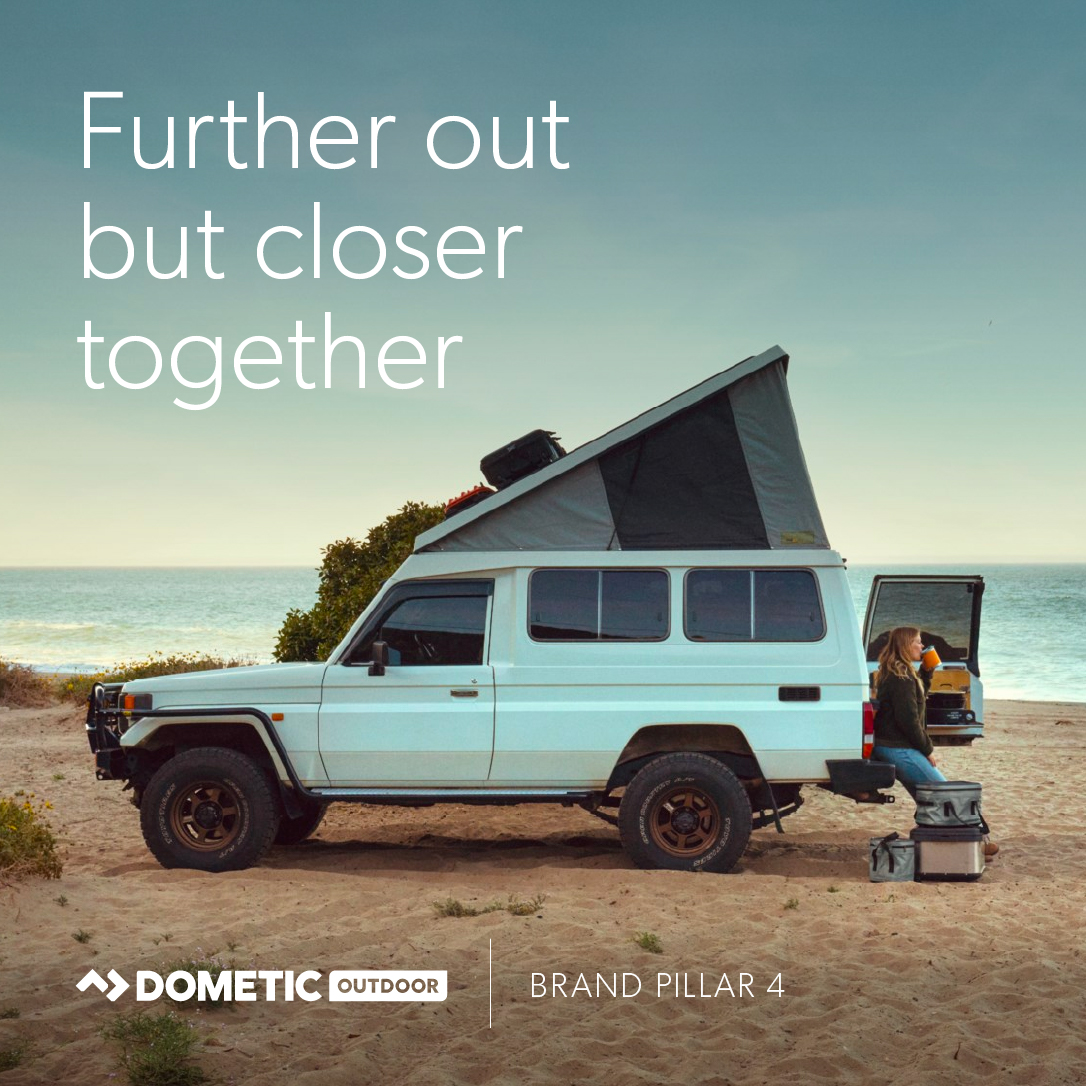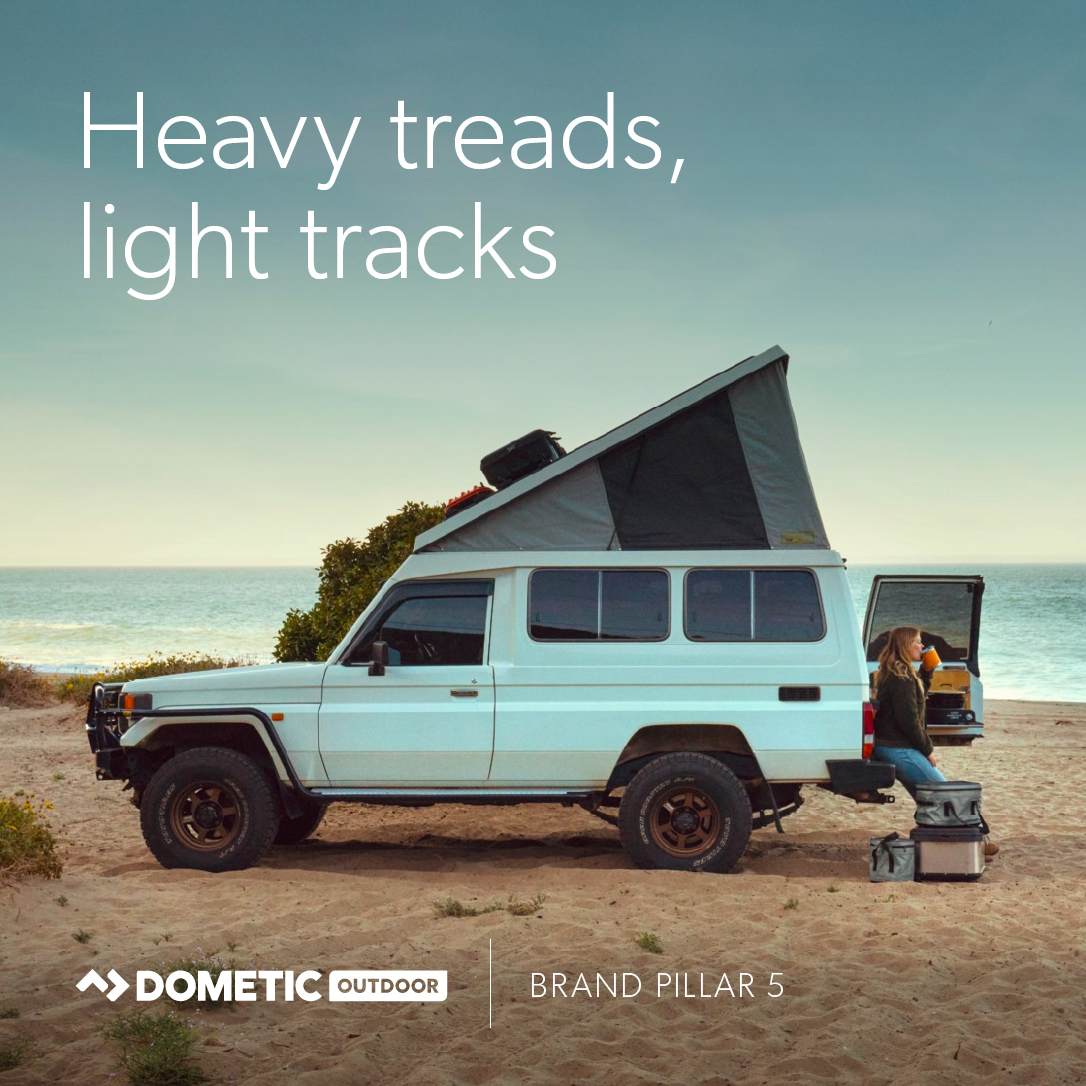 Because Dometic is still so new in the North American camping world—and coming in hot—they needed a powerful message that lands right away and shows this isn't a fly-by-night brand. It has 100+ years of tried and tested history, and is setting up for the next 100. 
Where we landed: Adventure on your own terms
Dometic is the power behind every escape. Not only do they ensure customers have freezer-fresh food, cool air, a hot shower, or a baked frittata in the backcountry, they also give adventurers the confidence to go out longer—or at all. 
Once out there, it's all about disconnecting to connect. Dometic is the catalyst for meaningful moments—no need for ice runs, rest-stop toilets, or chilly sleeps. We took their long-standing history and brought it to life with a set of modern-day key messages, each rooted in a pillar of the brand—plus some useful straplines that correspond to each message. The result? A deeper brand story that offers the relevancy they were seeking in this new space.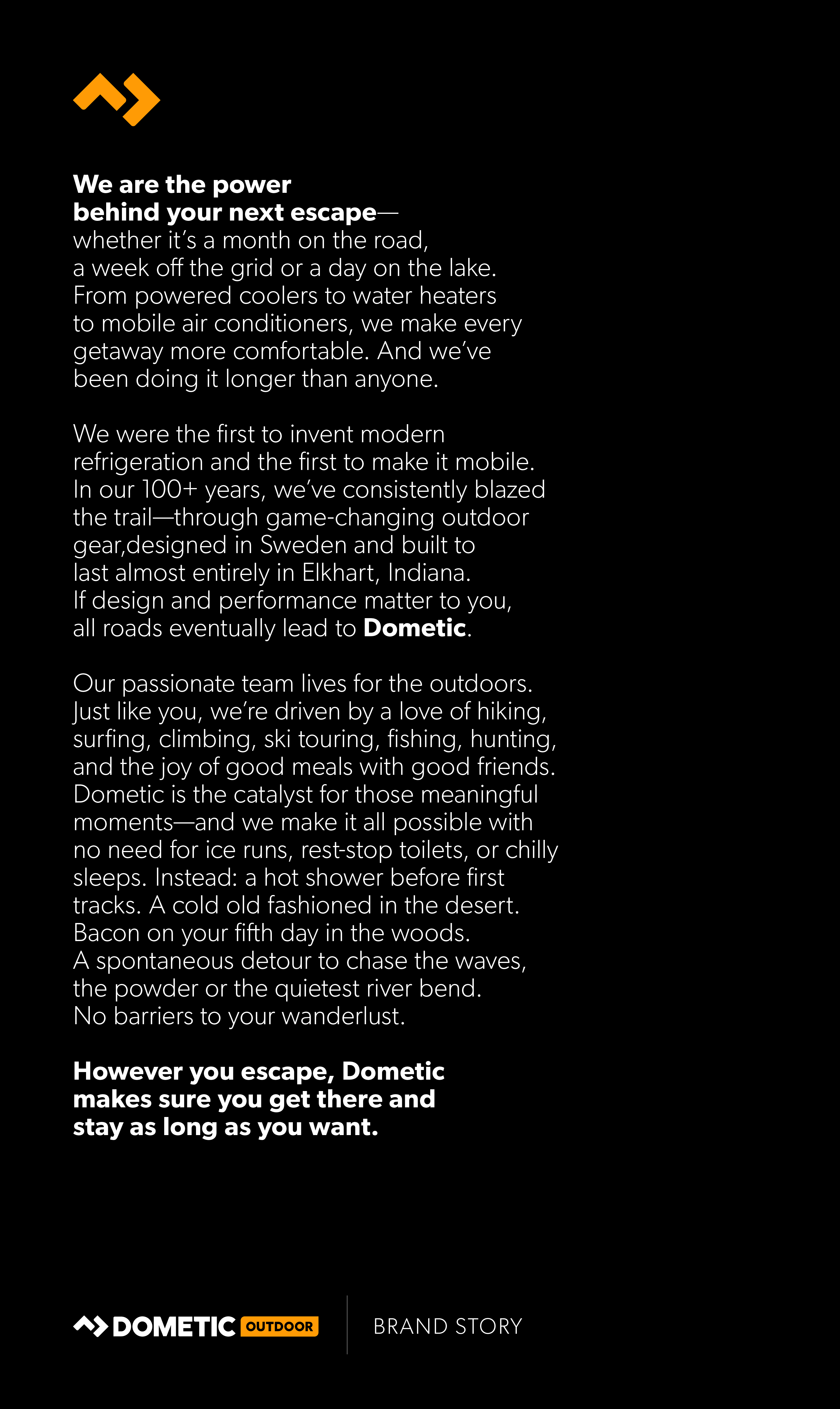 Meet the Stoked Scout
Something that came up repeatedly in our research: the brand had a far-too-technical dealer-first nomenclature, and the voice is impersonal. 
Because the identity is also highly technical—a deliberate decision to speak to the product's functionality, reliability, and design—there was an opportunity to bring warmth to the voice. We still wanted to lean into expertise and avoid making a dramatic change that would feel disconnected from the visual identity.
To that end, we created the Stoked Scout: a voice that is reliable, warm, smart, fearless, and fun. It's your favourite mountain guide, who knows how to adventure for weeks on end but likes conventional comforts along the way. The Stoked Scout is tapped into the trails-less-traveled and has their camp kit dialled. You can't help but trust what they're saying.
Emails designed for conversion
Like many historic brands, Dometic was built on a B2B sales model. Making the shift to DTC means bringing in digital marketing infrastructure to take the place of a traditional sales rep. In these cases, email is key—in fact, email was the catalyst for all of this work. Existing email automations were falling flat, and being designed from scratch each time made them incredibly time-consuming. 
We developed an email strategy and a robust lineup of interchangeable email components, customized to Dometic's brand identity. Then we used those templates to create an evergreen onboarding series to pull customers in and keep them outside.