There's one way to make sure any brand, product or marketing initiative will fail: assume you know what your customer wants. If you want to unlock new opportunities, avoid big no-nos, and temperature-check your reputation, go straight to the source.
Audience insights are an invaluable (and often overlooked) resource and the foundation for truly groundbreaking projects. By talking with your customers, you uncover important bits of information that can lead to that one key epiphany about what your audience actually wants or needs.
In fact, there are some projects you should never kick off without tapping into your audience first. Here are three of them:
Rebrand or Brand Evolution
If you're an established brand seeking a refresh, audience insights play a crucial role in charting the path forward. By engaging with existing stakeholders, both internally and externally, you can identify elements of your brand that resonate and hold value, while recognizing those that no longer serve a purpose.
Let's consider the example of local legends, Smash + Tess (S+T). After experiencing significant growth, they set their sights on the global stage. The first step? Gathering insights from their most die-hard fans. We learned that for S+T customers, it's more than just a brand selling a product, it's a whole lifestyle.

With powerful insights serving as the foundation of our work, we went on to develop a series of modern-day muses, distinct brand pillars, and a much bolder visual identity.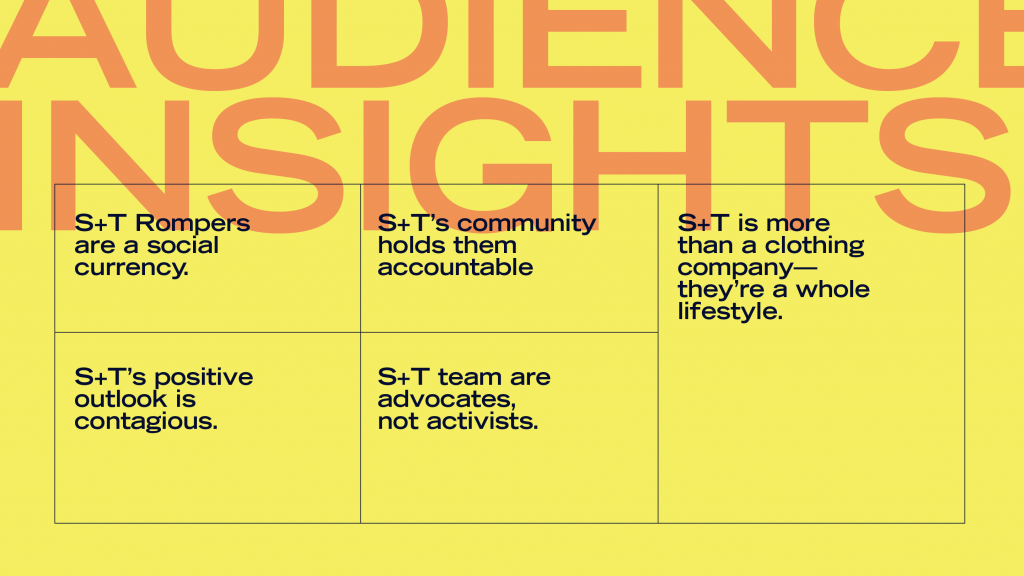 Audience Personas / Ideal Customer Profiles (ICP)
Whether you're launching a new brand and need to define your target audience or you're an established brand trying to appeal to a new demographic, talking to individuals who fit the mold provides a game-changing perspective. You get an inside look at how they are spending their money owhy they prefer your product over a competitors' or the other way around.
When Resthouse Sleep began its branding and identity overhaul, they were moving to a new city and engaging a totally new audience. That meant a deep dive into who their new customer is to understand what problems to solve f from a brand and visual perspective. By speaking with customers in their new city, we created an insights report that not only guided our branding efforts but also laid a strong foundation for developing detailed personas serving as a guiding light for product development, marketing and sales.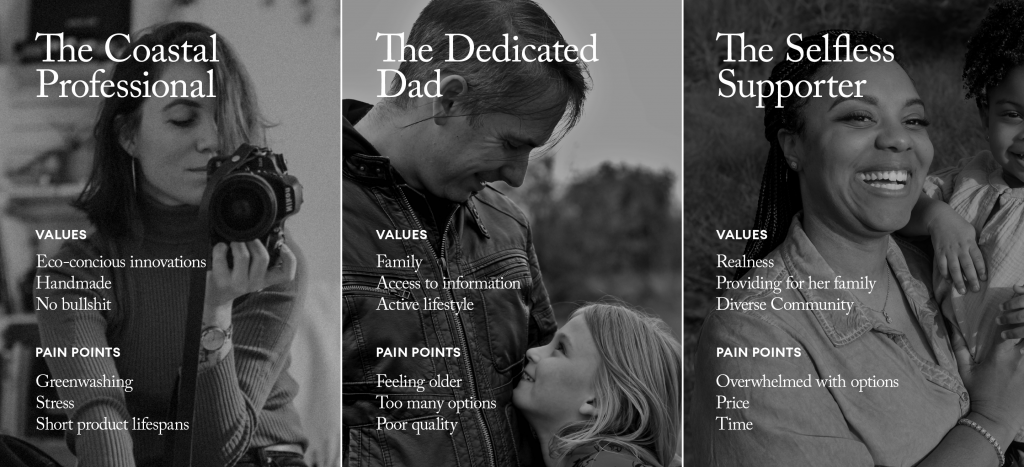 Campaign Planning
There are times when a major initiative or seasonal strategy requires specialized insights work combined with in-depth cultural research. Perhaps you want to know how you can recapture your primary audience through your campaign styling or maybe it's uncovering how you can make more of an altruistic impact with a new generation of consumers. Our recent work with adidas shone a light on youth and their connection to sport—and those insights will shape product development and messaging for adidas in seasons to come.
Whatever the use case, by targeting and engaging a specific group, and combining firsthand feedback with macro and micro trends, we can produce fresh and creative solutions to a problem.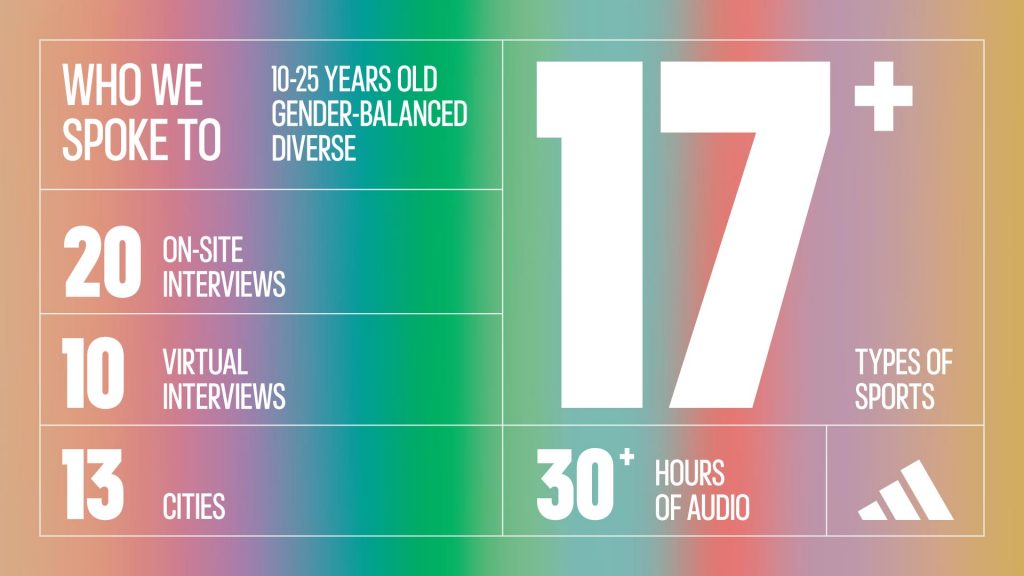 If you take anything away from this blog, it should be this: a little extra up-front research effort can put you miles ahead of your competition and unlock creative or strategic gold. Let's not make assumptions about our customers—let's talk to them instead.

If you found the above 'insightful' (see what we did there?) and you're looking to find out more about our research and insights offering, we'd love to chat! Connect with us by dropping us a line here.