If you've been around here a little while you know that at Monday we're on a mission to seduce people into the outdoors. We think we're all happier and healthier when we're connected in nature.
So of course, when we get some of our favourite marketers and brand leaders together to share insights from the past six months, we do it on a mountain. On May 4, 2023, we hiked Mt. Seymour's Dog Mountain Trail and then cozied up in camp chairs to eat, drink and share what's happening in marketing right now.
Meet the Crew:
Two major themes emerged in our trail chat:
Mountain biking! By sheer happenstance, 90% of our crew love to eat dirt (can you tell I was in the minority?)
In the world of marketing, we're all getting back to the basics. We're simplifying and doubling down on what we know works.
There are seasons for experimentation and exploration in marketing, and this might not be one of them. We heard brands are innovating in product, but when they talk to their customers, they are returning to the fundamentals: clear product benefits, community connections, and low-fi content.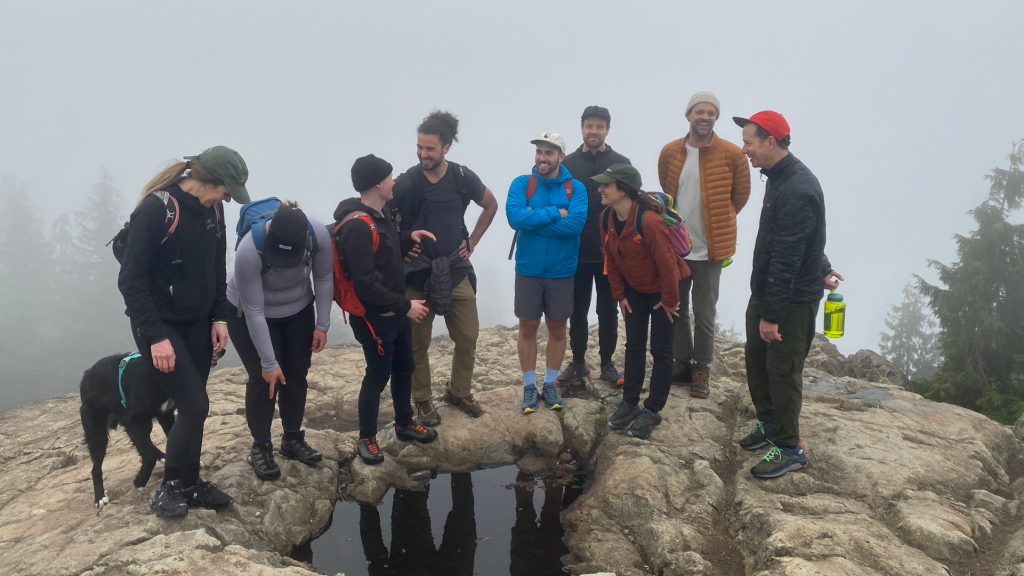 Let's breakdown the top takeaways
Back to Bricks—Back to Community
It's been more than three years since everyone shuttered their shops, beefed up ecommerce, and wondered if IRL retail was dead. We now know it absolutely is not. We've seen DTC giants like our clients at Allbirds invest deeply in brick and mortar retail, while others are experimenting with new wholesale partnerships. Over dinner, we heard from our marketers that wholesale/retail is still much more than 50% of their sales—and that won't change any time soon. Not only do customers like to touch, compare and try on product, shopping remains an enjoyable pastime for folks—like the family event of buying a pre-teen their first snowboard, or the bonding moment of friends perusing shops after a coffee date. Just as importantly, community engagement remains a major part of the marketing mix, and bringing together a community means having spaces to gather. Brick and mortar seems to be standing the test of time.
Low-resource content
One of our favourite carry-overs from the pandemic is the move towards lo-fi content. The shift away from polished social content started while we were all in lockdown, and it remains. Video is far exceeding photo in terms of performance, but it's just as effective (in fact moreso) when shot on an iPhone, rather than a Red. We heard from our marketers that many are getting back to old school user-generated content—not polished influencer partner content, but genuine crowdsourcing of content from everyday users. They're also not shying away from using staff members on the ground—at events, on the sales floor, or in the back office—to capture footage and appear in it too. Those real, relatable in-the-now and behind-the-scenes moments are what customers connect with.
Position your product.
It's always vital to know what you stand for as a brand and anchor your marketing firmly within those clear guideposts. But there are times when it makes sense to shine a brighter spotlight on your product—to speak more about design, innovation and the benefits to the user than about your bigger mission. The mission doesn't go away—it is what guides those design choices—but in downturns (or quasi-downturns, as the case may be), it's okay to lean into a harder sell. We heard that this is the moment our marketers are getting crystal clear on product positioning and go-to-market strategies for new products and lines—or even going back and refining the positioning for core product. And speaking of core product, this is the time to bring it into the foreground. For top-of-funnel, focus on your strongest sellers—what I've heard our friends at Parks Project call their "juggernauts." Capture attention for new customers with the pieces you KNOW will perform, and save novelty or newness for your loyal following.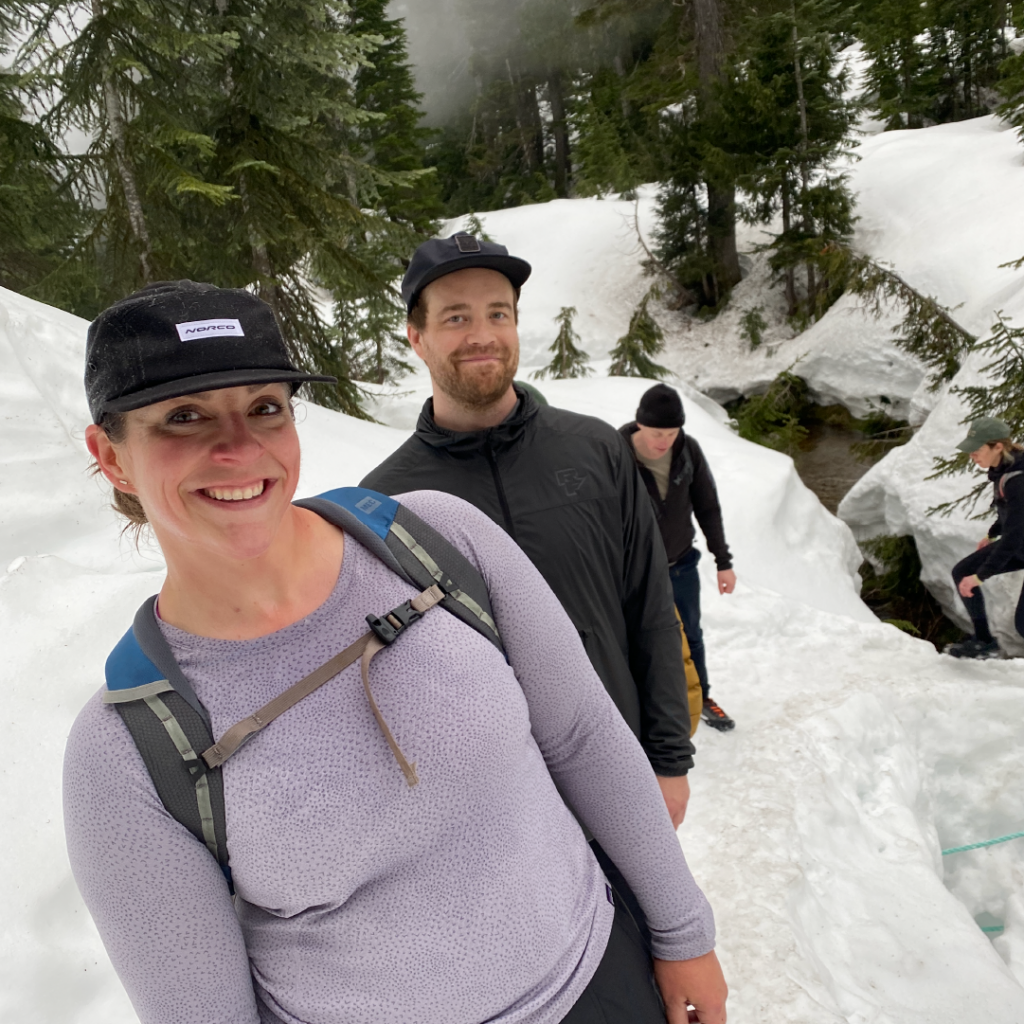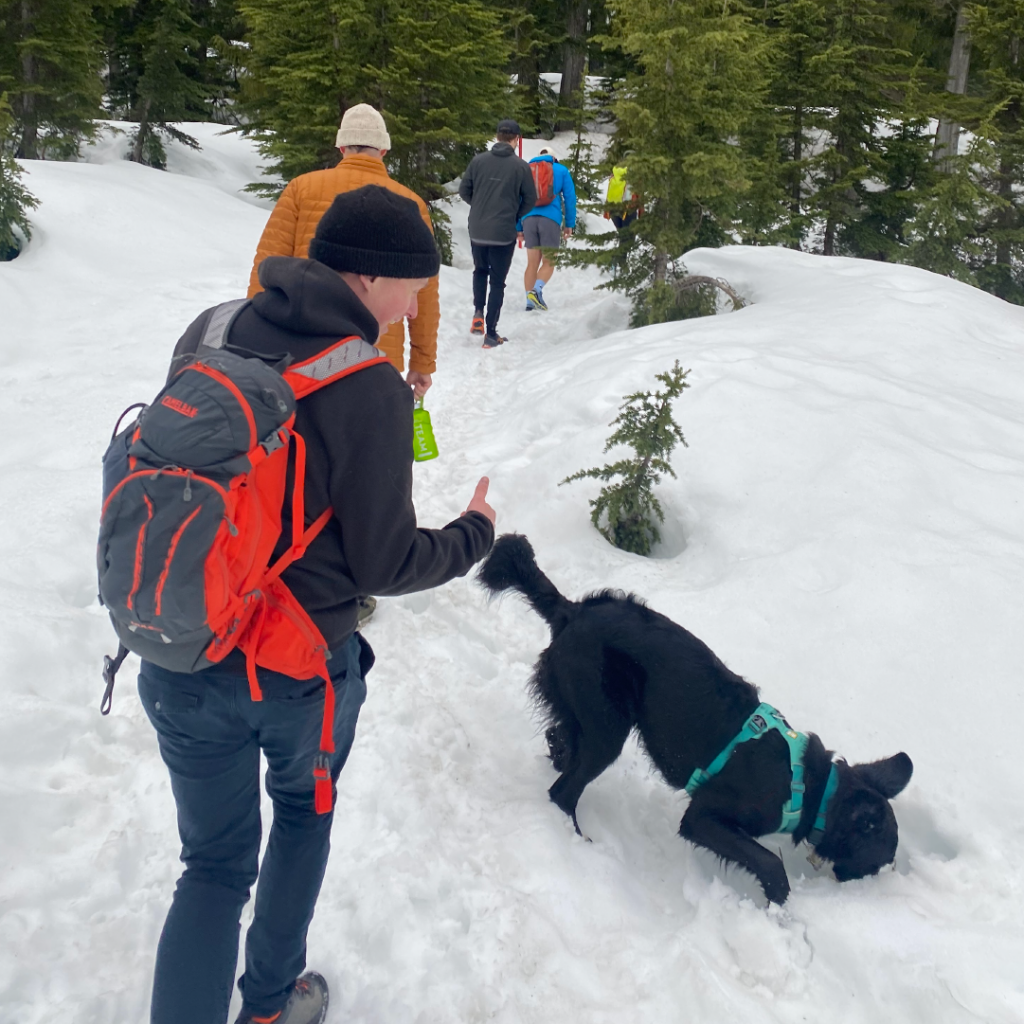 Big thanks to our friends, old and new, for joining us on a foggy mountain and sharing their wisdom and learnings so generously. The last year has been a tough one for most brands—in and out of the outdoor/active industry—and it's magic to see leaders supporting one another and sharing new ways everyone can thrive. We can wait for the next one.
If you're a senior brand or marketing leader and want to join us for the next Tailgate Talk, reach out to get on the waitlist. And if you need help positioning your product, launching a new one, or developing your next campaign, give me a shout.