Here at Monday, we're driven by one main purpose—building brands that enhance human potential. From global campaigns to daily content and conversations, our work proves we're on a mission to create a world where health, wellness and nature are the most desirable products.
But now you might be wondering, who are the creative thinkers behind this small but mighty Vancouver-based branding and content marketing agency?
First up, meet Matthew Johnson—Monday's creative director.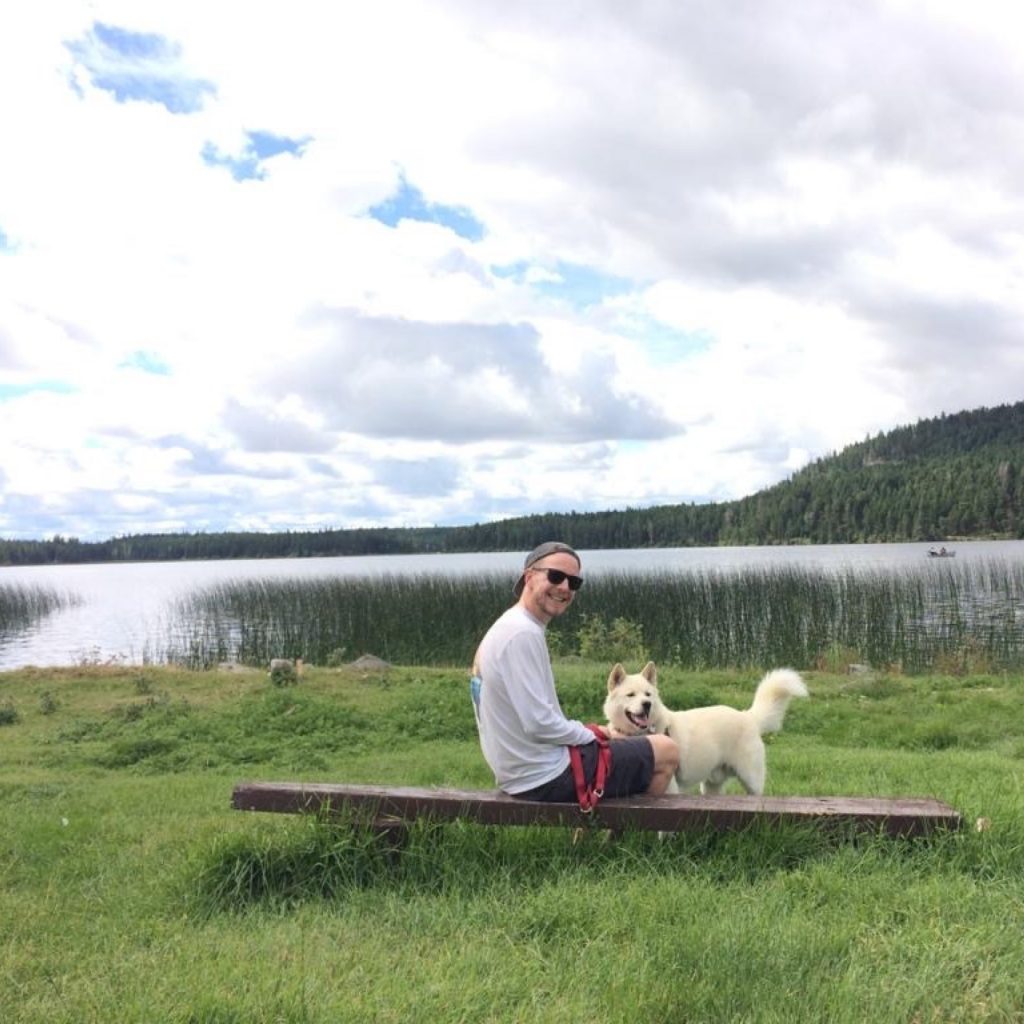 Hailing from England's rural county of Somerset, Matthew now calls beautiful Vancouver, British Columbia home. He's easily adjusted to the Pacific Northwest lifestyle—starting and ending his day with a hike in the great outdoors alongside Batman, his trusted Husky sidekick. And with serious street cred in the world of technical apparel design—including launching On running's first apparel line and leading the charge for Race Face's ecommerce product experience—he spends his nine-to-five at Monday relentlessly pushing creative boundaries for performance brands through a story-first lens.
From career-defining moments to living the lifestyle, we connected with Matthew to uncover what launched him into a world of building and enhancing technical apparel brands.
What does "enhancing human potential" mean to you?
"For me, enhancing human potential is more than focusing solely on fitness and health goals. It's centred around what grounds you and makes you a better person—and one way to do that is by being active. Personally I know that living an active lifestyle gives me a sense of appreciation—it creates calm in my life and provides the space I need to reflect and grow."
How has your career path supported that?
"My time spent working with On running introduced me to the world of performance brand marketing and technical apparel design. My first project with On was leading the strategy behind their website redesign. When a consumer is in-store they're able to pick up a pair of runners, turn them around and inspect the small details. Knowing that On's differentiating factor was the engineering of their products and the CloudTec technology, we needed to come up with a solution to replicate the physical shopping experience for the online consumer.
"To do this we created a custom rig and individually shot each shoe at 72 different angles through two different axes of rotation. This allowed for an immersive online experience where the consumer could rotate the shoe over two axes as they dragged their cursor—they could inspect every single part of the shoe at their own pace. It was really about how to innovate and tell On's unique product story in the most effective way possible.
"Next up was launching On's first apparel line where we asked ourselves: How can we elevate our photography to create campaign visuals that are envied by the Nikes of the world? We did this by intentionally lighting the product to highlight the weightlessness and tactility of the materials. Showcasing the craftsmanship of the manufacturing and the beauty of the design through an authentic narrative is what allowed us to connect with consumers on a deeper level.
"My work with Race Face, which is a premium bike parts brand, was also pivotal for my career in the performance brand space. The simple fact is that when a consumer looks at bike photography, they don't look at the individual parts. So the challenge here was strategizing around how to elevate and bring focus to the quality and engineering of the parts to make them compelling.
"A main component of that was through the presentation of their products which I advocated for above anything else. There's no use investing in a robust ecommerce experience if the product photography isn't pulling its weight. All of this was informed by consumer insights through in-depth journey mapping. Hearing the customer pain points and how they weren't grasping the true value of the products was the driving force behind how we built a premium online experience."
What's a dream project you recently worked on?
"I really connected with the recent identity work we did for an upcoming Arc'teryx campaign which centres around sustainability and circularity. Refining the purpose of the campaign and crafting a powerful narrative around the importance of reusing, recycling and upcycling consumer products is an example of how our work can really make an impact."
"I'm personally trying to lower my individual footprint as a consumer and have stopped buying fast fashion. I've decided to repair all of my old Levi's and am passionate about vintage sportswear (especially football shirts). I actually did a talk at Vancouver Design Week a couple of years ago all about the power behind vintage football shirts—and how nostalgia can inspire your creative process."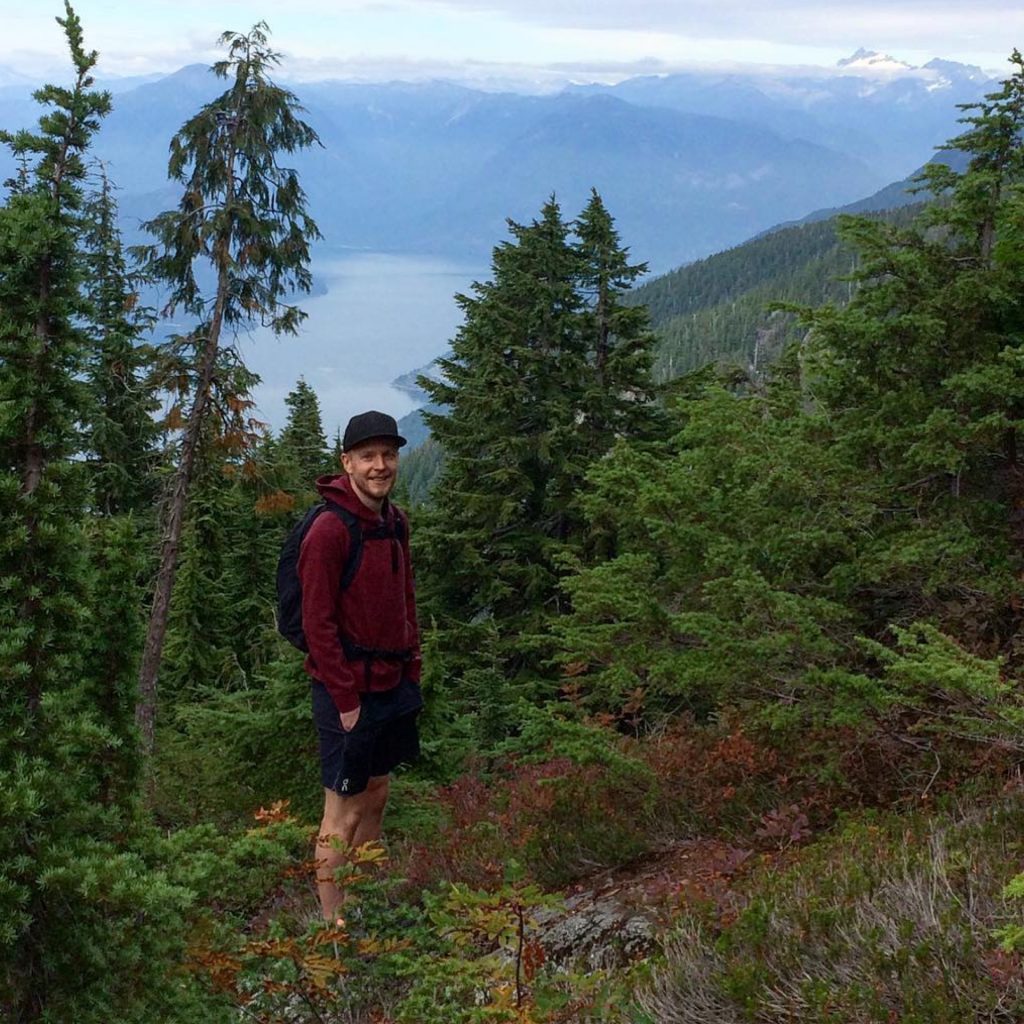 "Some of this also comes with moving to Vancouver and connecting more to the outdoors. The lifestyle that Vancouver offers is a complete flip from the creative experience living in London. It's two different worlds and two different attitudes. The creative mindset in London is all about the arts, media and culture whereas here, nature facilitates and guides our creative conversation."
What are three brands that you can't live without?
"Well, I only ever put two brands of footwear on my feet: On and Clarks. Clarks because they're from a town called Street in Somerset which is where I grew up. The Clarks family home was actually converted into my junior school and I used to be a product tester for their sneakers and school shoes. And On running shoes because of the innovative technology that provides my feet with all-day comfort.
"I also really align with the Devon-based surfing brand Finisterre. They're the epitome of Cornish surf style, designed for a wet and wild rugged day on the British coast—so they feel really close to home for me. Not to mention they're a certified B Corp and 100% sustainable."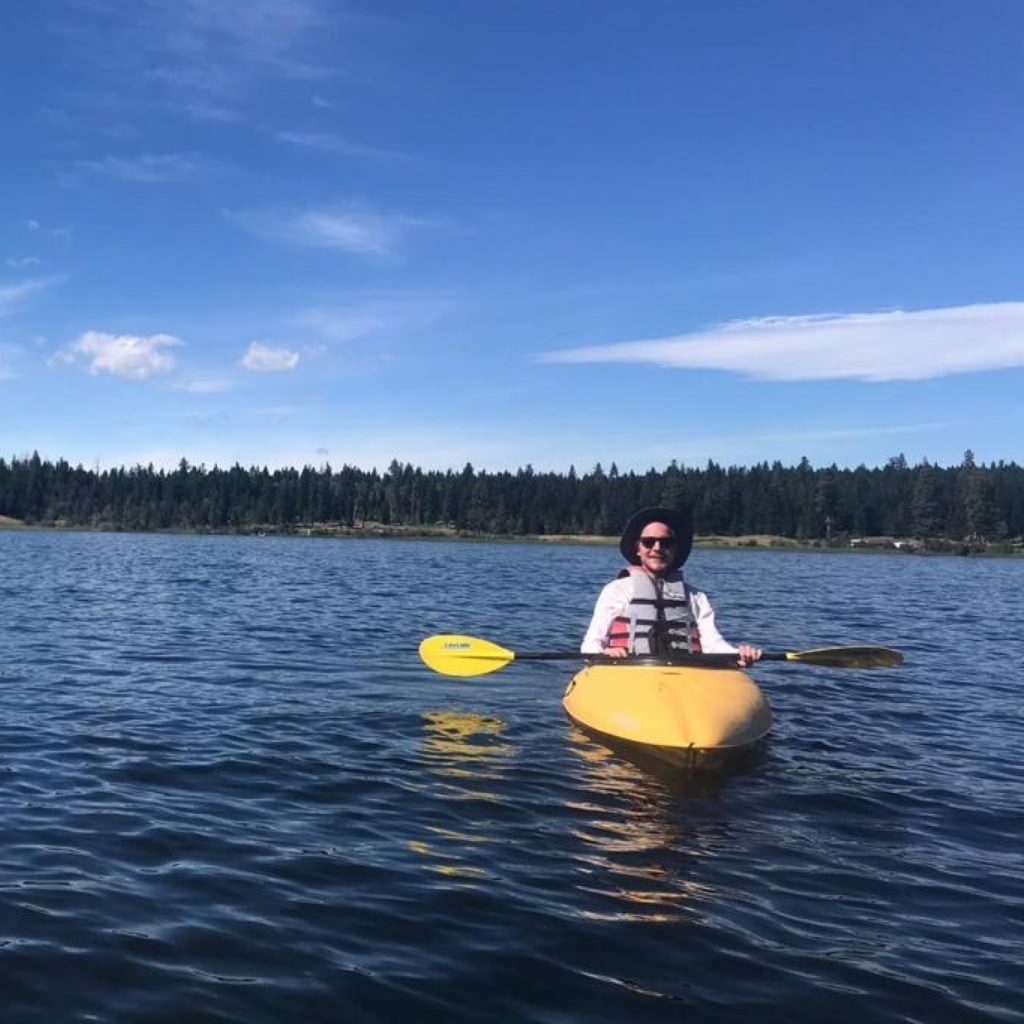 How do you connect with the outdoors?
"I have to do something active at the start of my day to clear my mind and at the end of my day to reflect—whether that's going for a hike with Batman in the woods, spending time on the water or riding my bike to and from work. Regardless of how tired I am or how busy my day was, the outdoors are always there for me to explore and take full advantage."
Curious to hear more of Matthew's thoughts on the power of design? You're in luck. Check out his insights around the essential components of a brand toolkit, as well as our design philosophy and why every brand should have one.