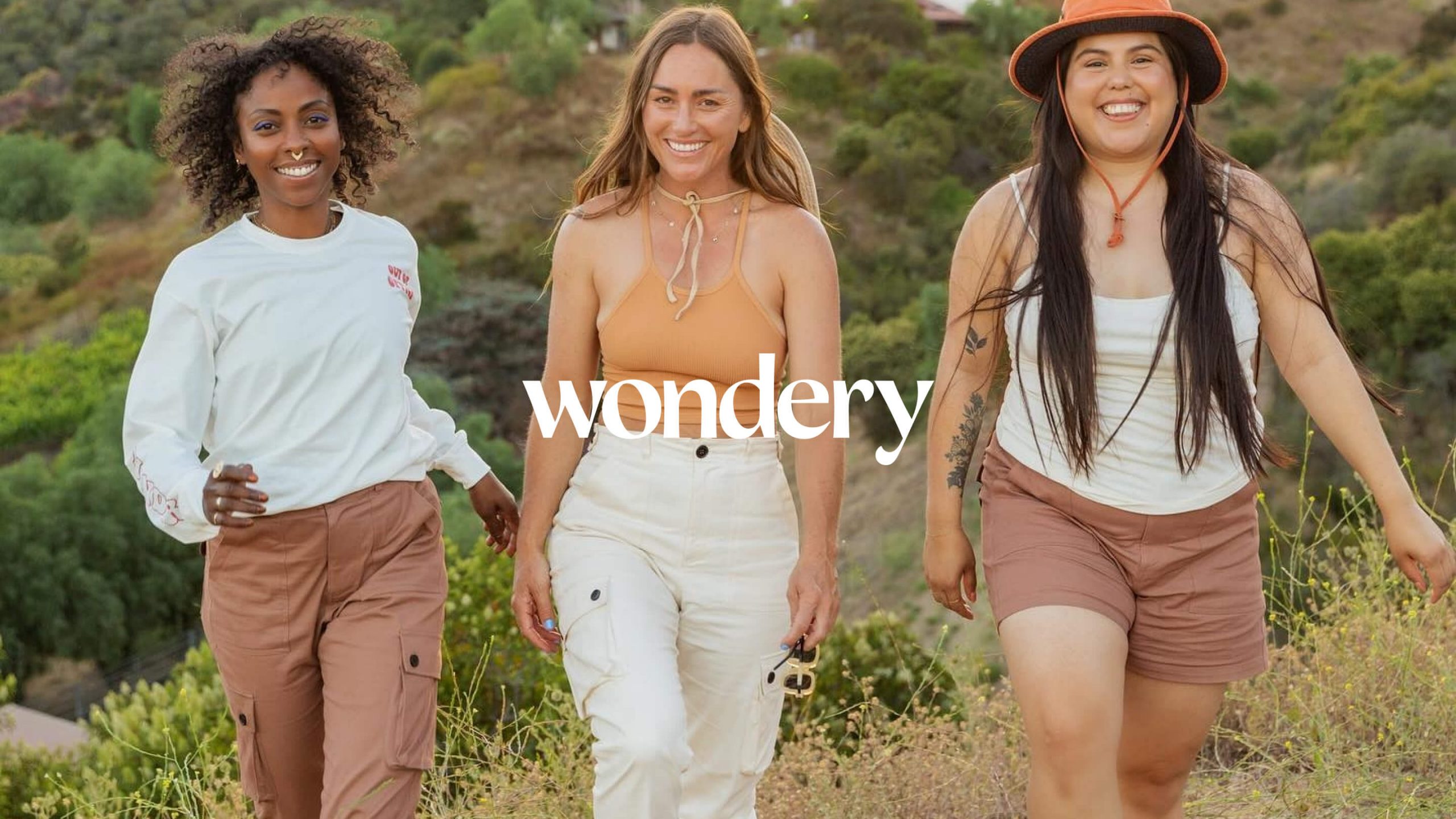 Positioning community at the core
To launch Wondery into a new realm, it was time for a cohesive design system, a refreshed wordmark (with a playful bear mascot to capture Wondery's undeniable curiosity), and a clear purpose that articulates the work the brand was already doing in bringing people together.
Outdoorsy but women-first
The world of rock climbing depends on community—safety and camaraderie are essential. The Wondery team stands for exactly that. So our messaging and art direction all come back to strong bands of women, embracing the activities they love.
Building a DTC powerhouse
Wondery has a devoted following that keeps coming back, plus a suite of core juggernaut products that fill their top-of-funnel—like their beloved Bucket List Water Bottles. In partnership with the team at Easy Ecom, we created a new storefront for the brand on Shopify that puts a great spotlight on inclusivity and the products that have helped the brand grow exponentially even in the middle of a downturn.
A values-driven packaging strategy
Packaging is a necessary evil in the direct-to-consumer world, but as a collective of nature-lovers Wondery engaged us to develop a sustainable packaging strategy and execute it with thoughtful but circular brand touches.