Seducing people into the outdoors is kind of our thing here at Monday—and our team lives and breathes that motto outside office hours, too. When you live somewhere that's earned the nickname #BeautifulBC, there's no better way to spend a day (or two) than high on a mountain or deep in the forest.

Never one to resist the call of the wild, our rockstar Project Manager Karyn has a pretty solid list of go-to trails in her repertoire. With her help we compiled this list of the best local hikes—from easy routes you can squeeze in post-workday to more involved expeditions that are well worth the effort.
First things first: a few essentials you'll want to bring with you to go the distance.
Plenty of water—hydration is key
Nutritious and delicious snacks to fuel you

Basic first aid kit

Proper hiking shoes
We can't say it enough: sunscreen
Headlamp for early starts or evening descents
Knife or multi-tool (bottle-opener optional)
Insect repellent or protective clothing
Bear safety knowledge and bear spray
Now, onwards we trek.
Lower Gold Creek Falls
Trail length: 5.5km
Hiking time: 1.5 hours
Driving time from Vancouver: 1 hour
This gem in Golden Ears Provincial Park is a year-round hit—it's fairly flat and you're surrounded by lush forests, mountain ranges, and streaming waterfalls. Around the halfway mark is a refreshing spot for a summertime swim, and true to its name this trail finishes with stunning views of the falls.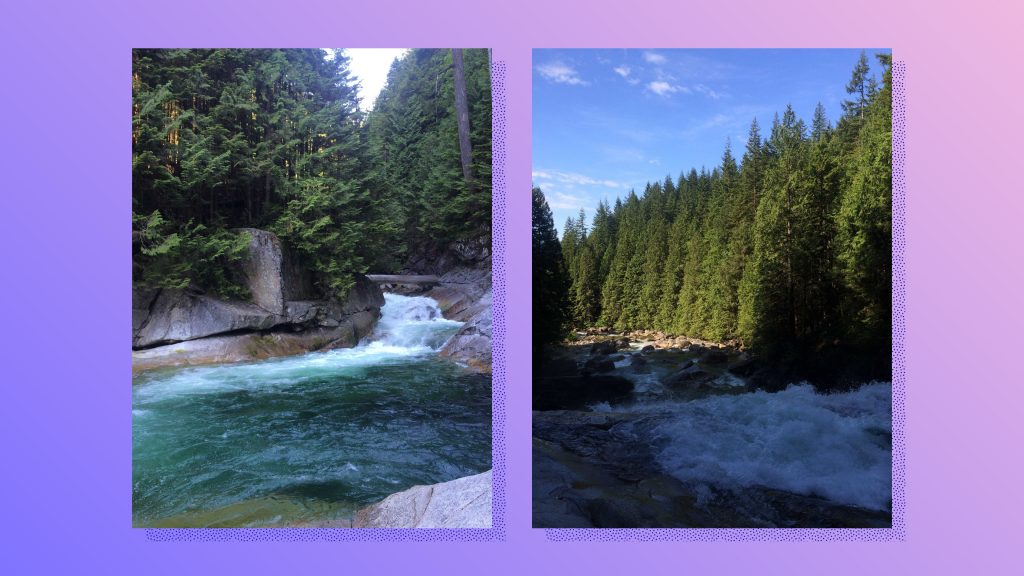 Jug Island Beach
Trail length: 5.1km
Hiking time: 2 hours
Driving time from Vancouver: 50 minutes
This spot in Belcarra Regional Park leads to a small beach in front of Jug Island with views of the Indian Arm. Expect some incline and decline but nothing too challenging, and pack a picnic to enjoy as you lounge on the beach.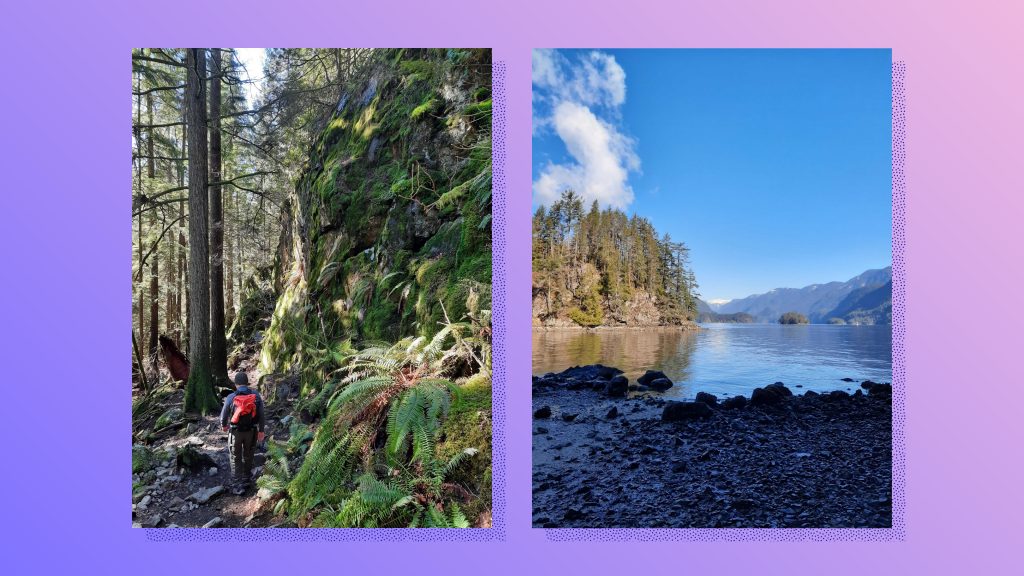 Dorman Point
Trail length: 2.4km
Hiking time: 1h
Driving time from Vancouver: 1 hour (including ferry)
Bowen Island is the perfect day trip to take on foot or via bicycle (just be prepared for a few hills). Hop on a short ferry from Horseshoe Bay, then Dorman Point is only a 5 minute walk once you arrive on Bowen. This trail is an uphill trek through the forest but you'll be rewarded by 180 degree views of the Howe Sound at the top.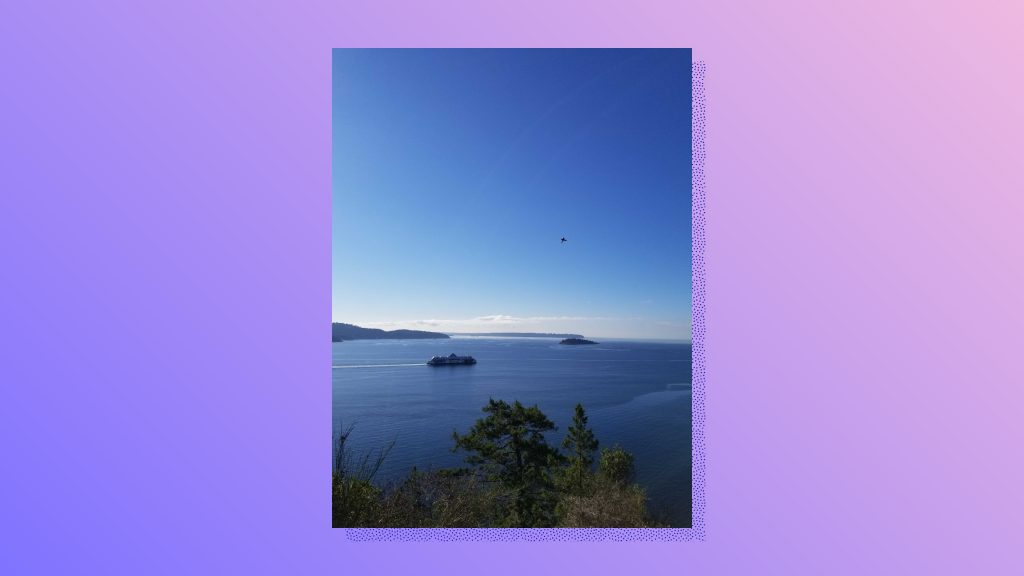 Lindeman Lake
Trail length: 3.5km
Hiking time: 1.5 hours
Driving time from Vancouver: 2 hours
Start early to get parking at this popular Chilliwack trail. It's slightly technical with steep sections, roots, and rocks leading to the crystal-clear waters of Lindeman Lake. Those in search of a further challenge can scramble through a boulder field to Greendrop Lake.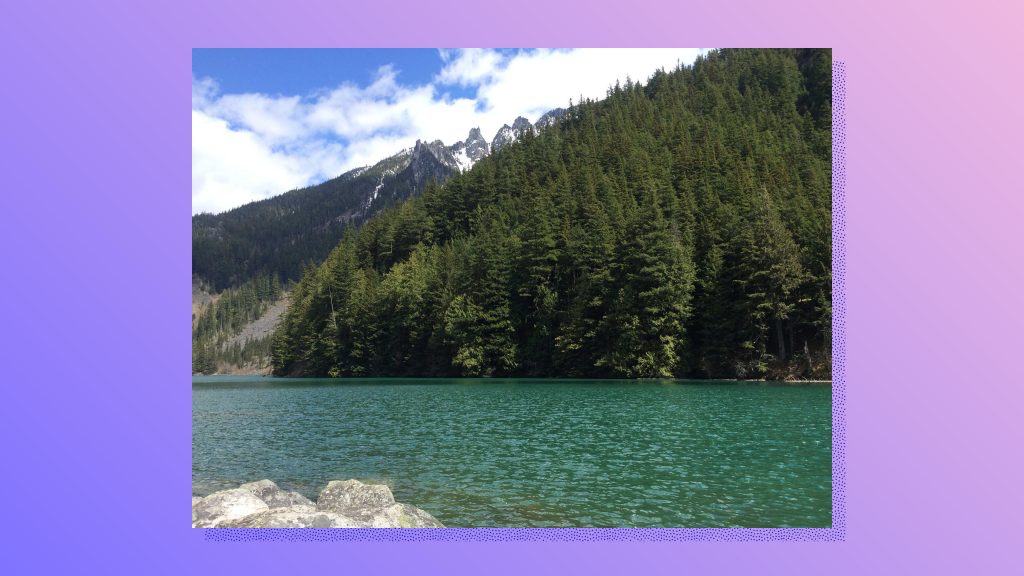 High Knoll via Lodge, Fern and Quarry Trail
Trail length: 6.9km
Hiking time: 2 hours
Driving time from Vancouver: 1 hour
The marshes and woodland of Minnekhada Regional Park are full of wildlife including foxes, beavers, and birds. This trail has minimal elevation until you reach the high knoll it's named for, where scenic views sprawl below.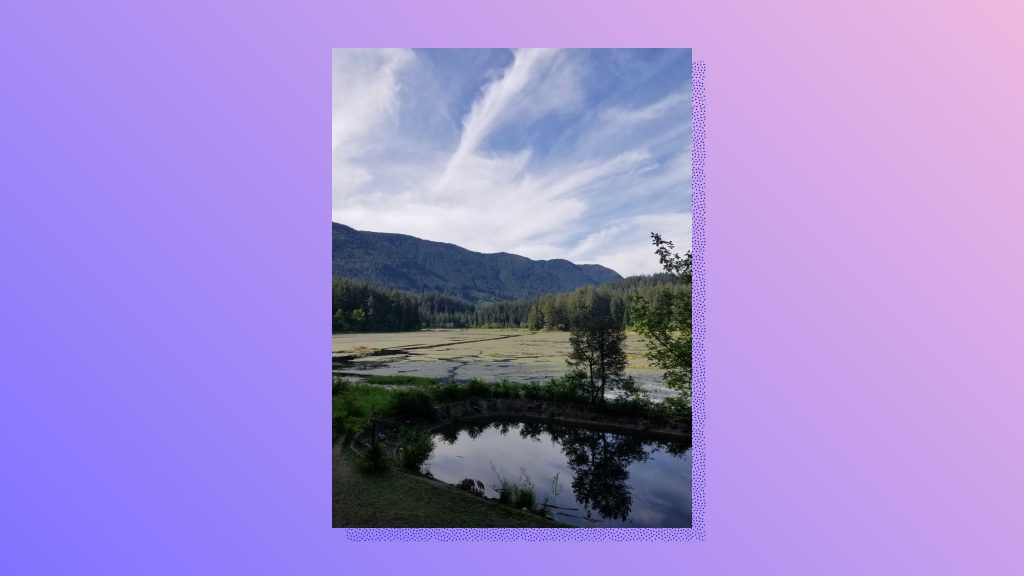 Norvan Falls
Trail length: 13.8km
Hiking time: 3.5 hours
Driving time from Vancouver: 30 minutes
There's nowhere like North Vancouver for a little forest bathing. The Norvan trail is mostly flat but is considered moderately challenging because of the distance and terrain—expect roots, mud, and rocks throughout. Once you reach the waterfall, break out those snacks and take it all in before heading back.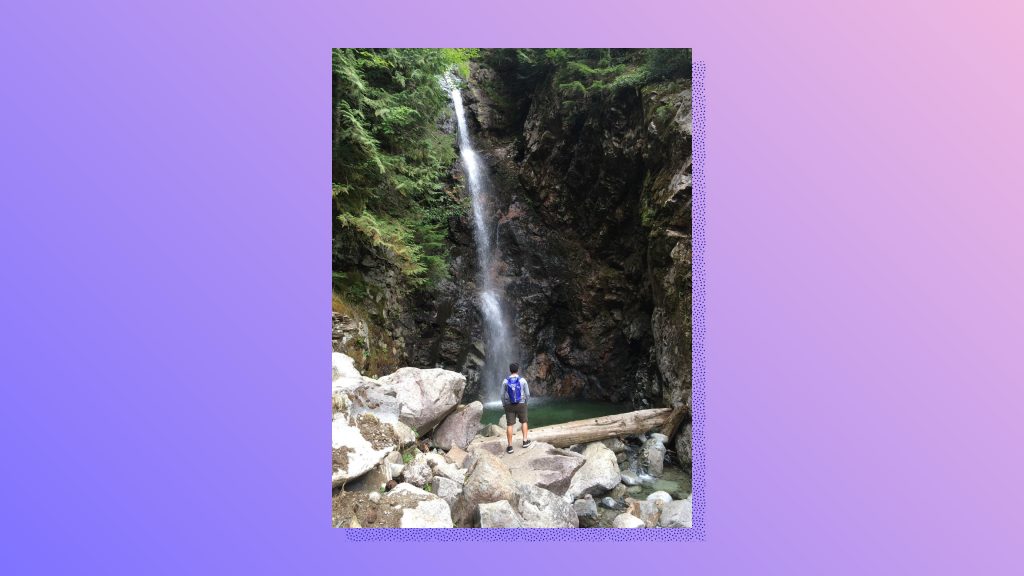 Joffre Lakes
Trail length: 7.4km
Hiking time: 3 hours
Driving time from Vancouver: 2.5 hours
This one is all over Instagram, but for good reason—it's a true BC classic with breathtaking views of three turquoise lakes. The hike is uphill with some steep sections and involves roots and rocks, and you can also book a campsite to make it an overnighter.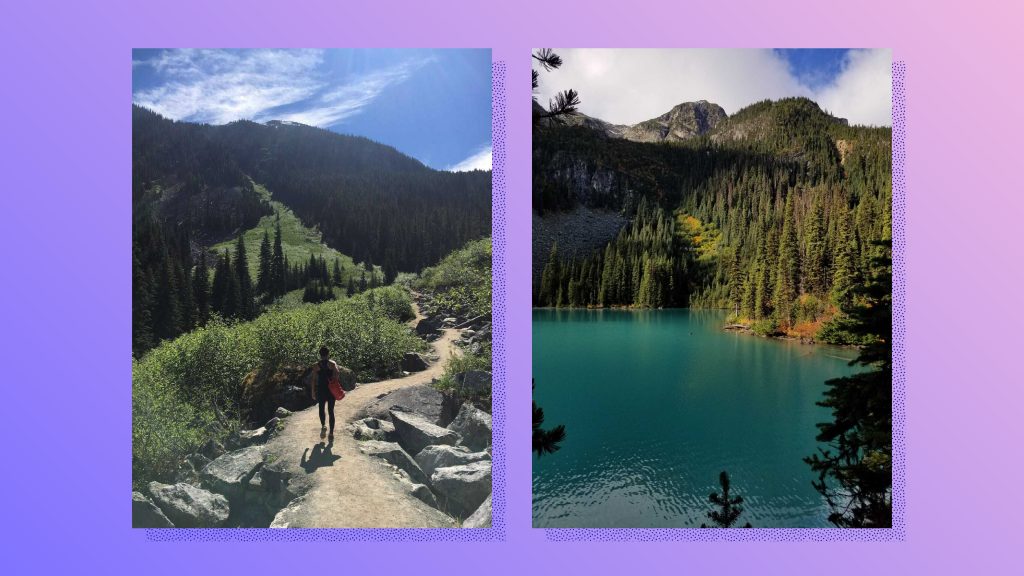 Elfin Lakes
Trail length: 20.1km
Hiking time: 6.5 hours
Driving time from Vancouver: 2 hours
In Karyn's words, "Being on the ridge and surrounded by mountains makes you feel like a speck of dust in the universe." If you can snag a campsite, we'd highly recommend tackling this paradise as an overnight hike so you can experience golden hour and do some stargazing.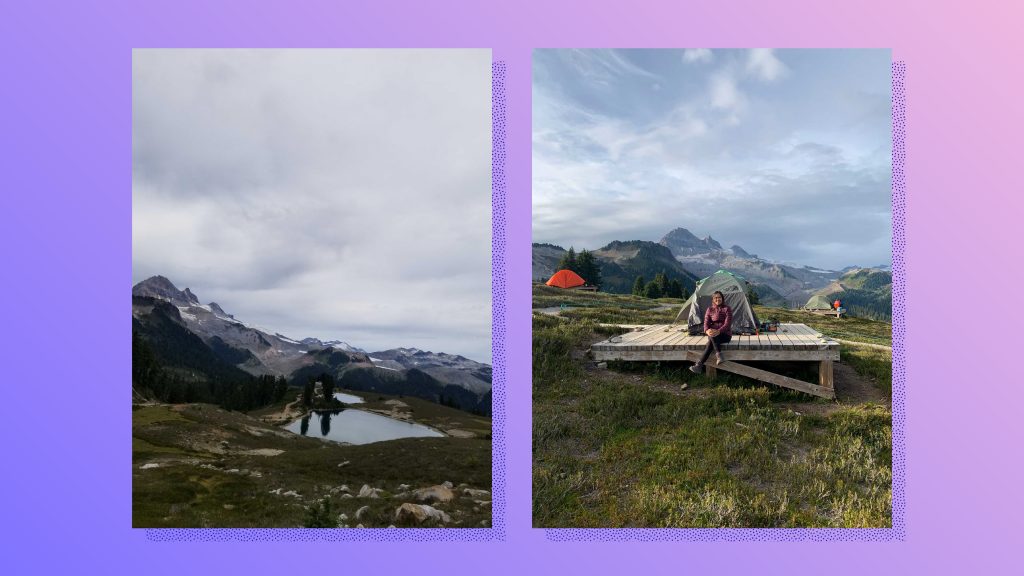 Tunnel Bluffs
Trail length: 7.2km
Hiking time: 3.5 hours
Driving time from Vancouver: 35 minutes
The first 2km of this hike are on an incline along a service road, after which you'll get into the forest and cross two log bridges. The last section is the most challenging with a little rock scrambling to overlook the view of Howe Sound. If you just can't get enough, forge ahead to Brunswick Mountain.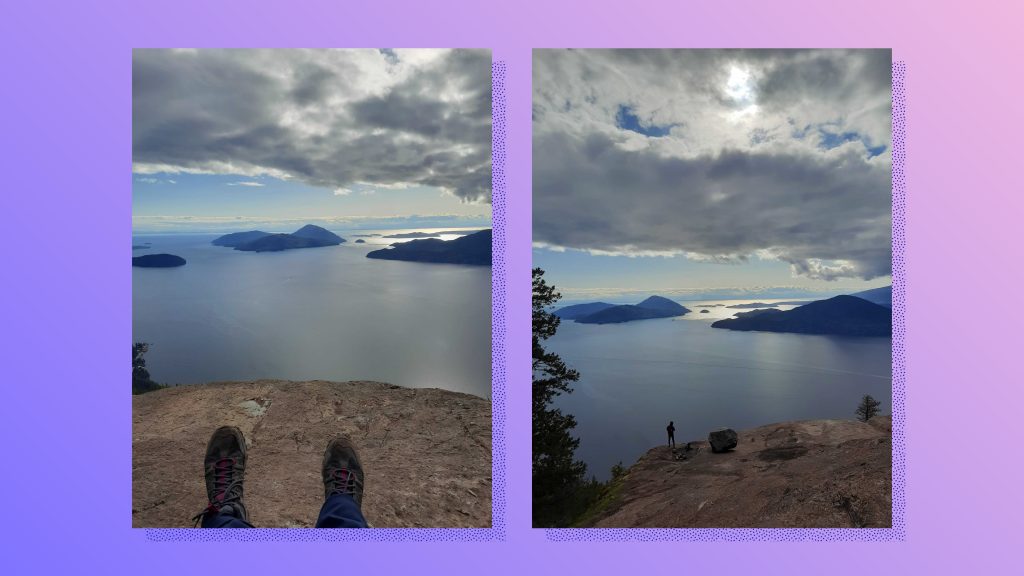 Hunter Trail
Trail length: 7.7km
Hiking time: 2.5 hours
Driving time from Vancouver: 1.25 hours
Set on a gravelly service road, this steep climb in Mission is a slog—but will reward you with unreal views overlooking Stave Lake and the surrounding mountains. Pack your beverage of choice and cheers to your efforts at the top.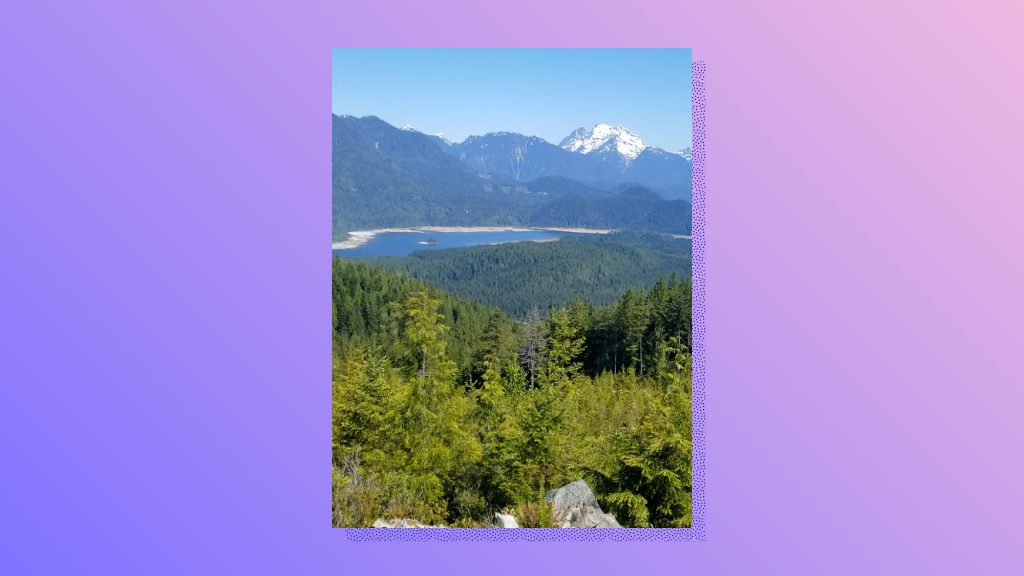 Pitt Lake and Widgeon Falls
Trail length: 15.3km
Hiking time: 5 hours
Driving time from Vancouver: 1 hour
Karyn's all-time favourite spot is an arm and leg workout combo—you'll need to bring your SUP, kayak, or canoe (seasonal rentals are also available) and paddle for an hour on Pitt Lake and Widgeon Slough. The calm waters and striking mountains are a serene backdrop, and you can dip into swimming holes en route or splash in the falls.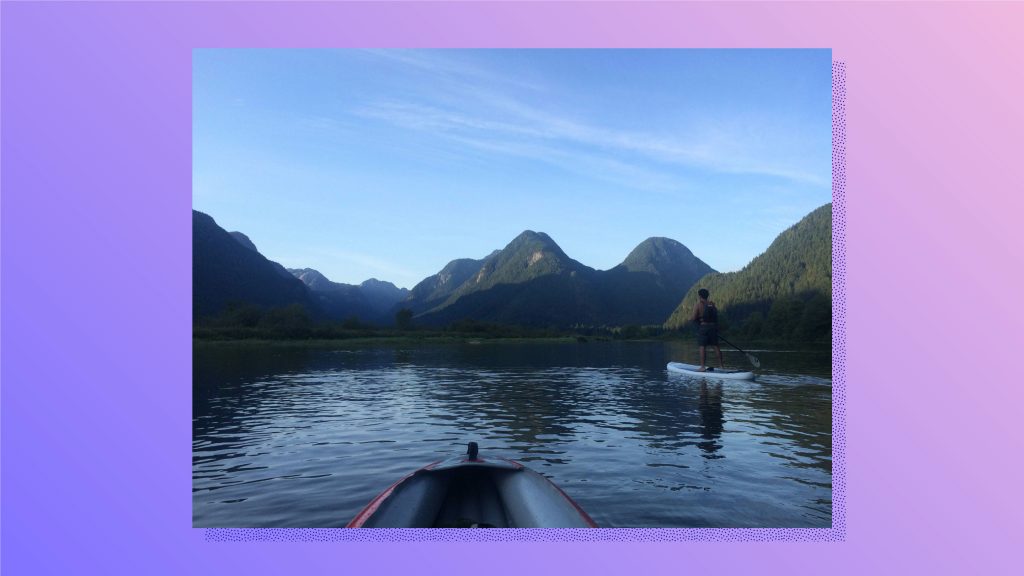 Elk Mountain
Trail length: 8.2km
Hiking time: 4 hours
Driving time from Vancouver: 1.75 hours
This hike starts off with a steady incline in the forest before reaching a steep and slippery ridge section. Take your time as you ascend to the top, then admire the views of Chilliwack, Cultus Lake, and the Fraser Valley.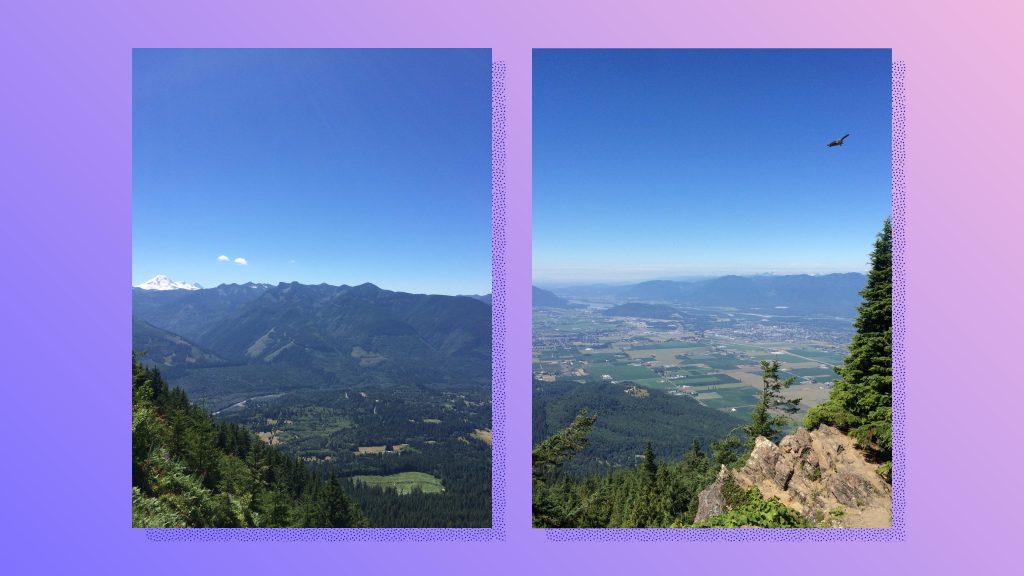 Panorama Ridge
Trail length: 28.3km
Hiking time: 10.5 hours
Driving time from Vancouver: 1.5 hours
Arguably the most scenic hike on the list. You'll get meadows, lake views, and 360 scenery once you summit—but you'll have to work for it. The ambitious can tackle this in a day, while others may want to book a campsite at Garibaldi Lake or Taylor Meadows. Be prepared for continuous downhill switchbacks on the descent—pack hiking poles to save those knees.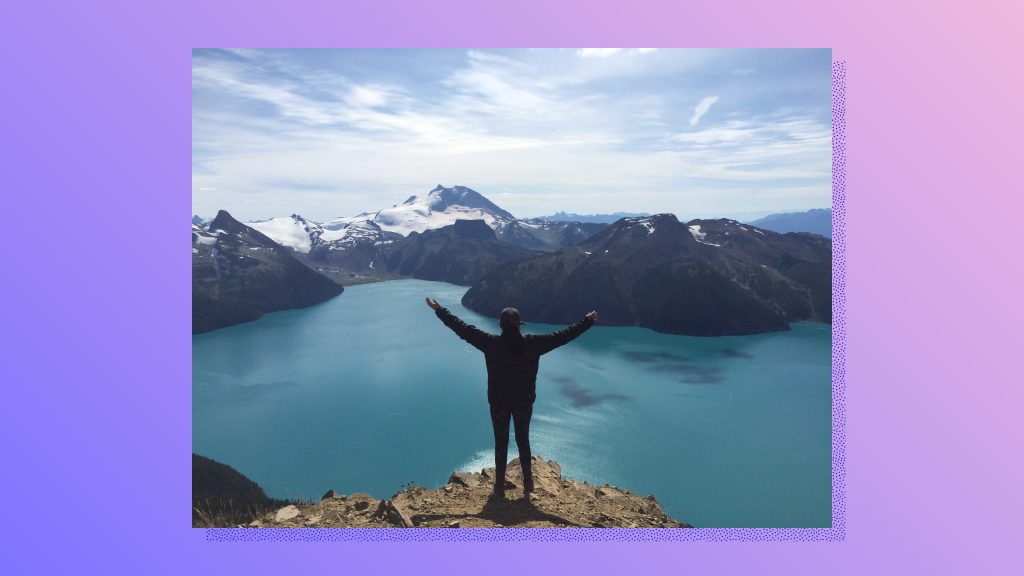 Frosty Mountain
Trail length: 27km
Hiking time: 10.5 hours
Driving time from Vancouver: 2.5 hours
Frosty Mountain is the highest peak in Manning Provincial Park and begins from the Lightning Lake day use area. You'll climb steadily over rocky terrain into the alpine for stellar views of the Coastal Mountain ranges. It's especially beautiful during autumn when the golden larches are in their glory.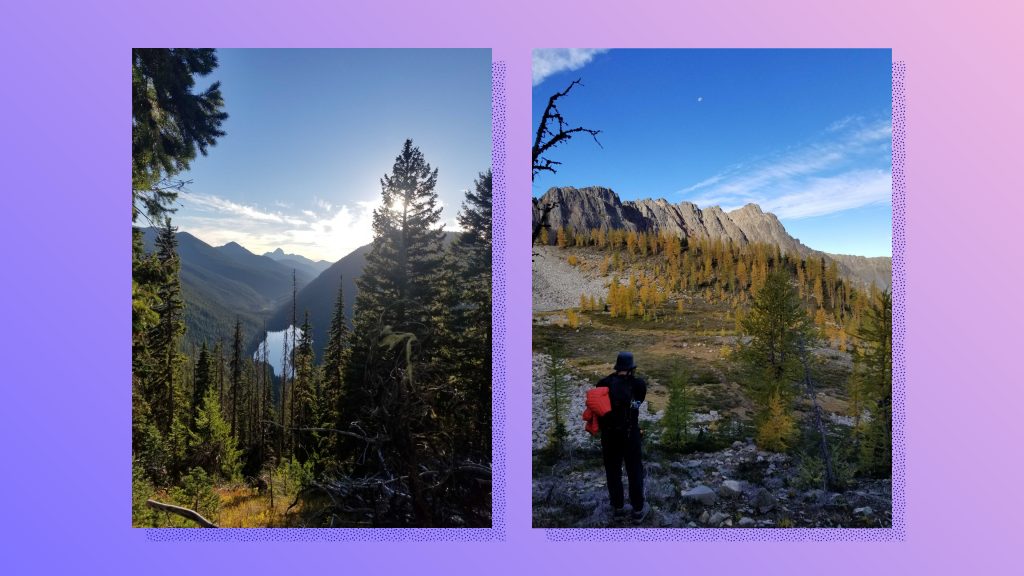 Landslide Lake via Elk River Trail
Trail length: 25km
Hiking time: 8-10 hours
Driving time from Vancouver: 5.5 hours (including ferry)
Looking for something next-level? Head to Strathcona Provincial Park on Vancouver Island for this stunner. You'll need to undertake some serious roots, rocks, and scrambling before reaching the wild beauty of Landslide Lake. Freshen up with a swim before the hike back—or before heading onwards another hour or so to scope out Iceberg Lake.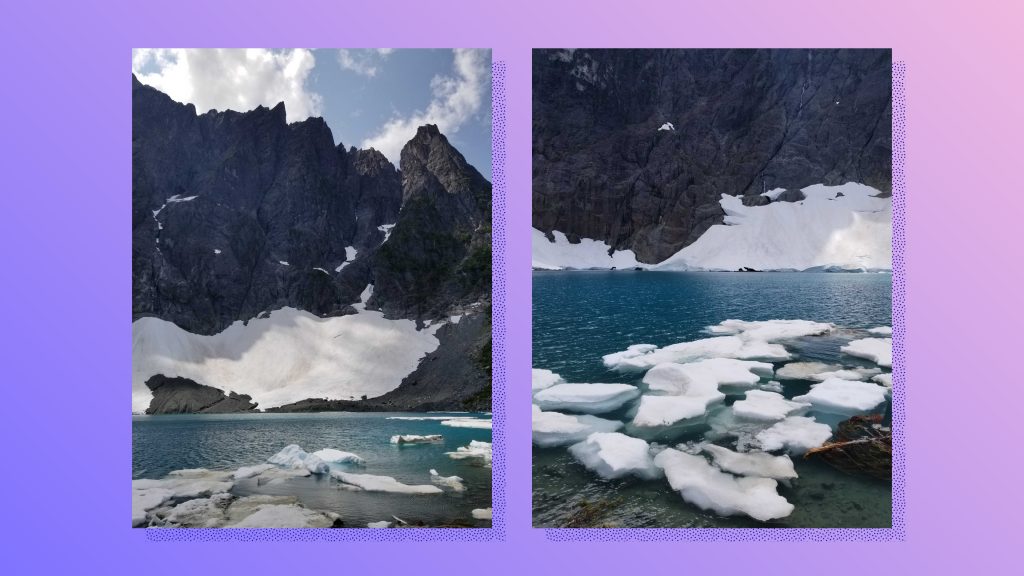 If you're looking to explore new territory, our team is stacked with experts on the subject. Drop us a line and let's chat—we love a good happy hour just as much as a lakeside brainstorm sesh.