Cathy Freeman wins gold for Australia at the 2000 Sydney Olympics, Derek Redmond's dad helps him to the finish line after pulling his hamstring at Barcelona 1992, and Nadia Comăneci scores the first-ever perfect 10 in Montreal 1976—the Olympics are famous for telling stories of human potential, both athletic and emotional.
But sport doesn't make up the whole story of the games. With the technicality of athletic products directly affecting the outcome of competitions, the cultural significance of branding and the representation of countries on uniforms all intertwined—what gets worn at the games has a huge impact too.
It's true. Technical apparel, branding and visual storytelling all play a key role in making the games the spectacle they are today. Now let me tell you how.
1. Visual identity meets cultural identity
When I think of branding and the Olympic games, I'm immediately drawn to the visual identity of the games themselves—the bold colours and systematic design approach of Otl Aicher for Munich 1972, or Deborah Sussman's brash depiction of 1980s Americana for the 1984 LA Olympics. The branding of each Olympics immediately situates you in a specific time and place that couldn't be mistaken for anywhere else.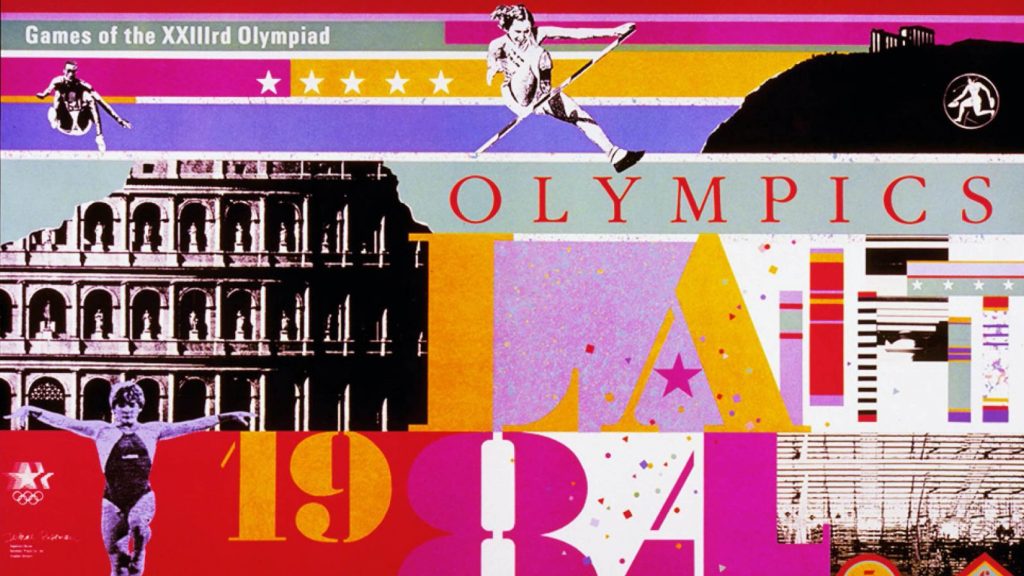 Each country's gear is a canvas for representing culture too. When an athlete dons their uniform, they're simultaneously stepping into and contributing to the historical legacy of their home. The colourways of each garment typically focuses on each country's heritage—like this year's Sierra Leone soccer team kit which pays homage to the heterogeneous ethnic groups of the country through 16 zigzags, one for each tribe.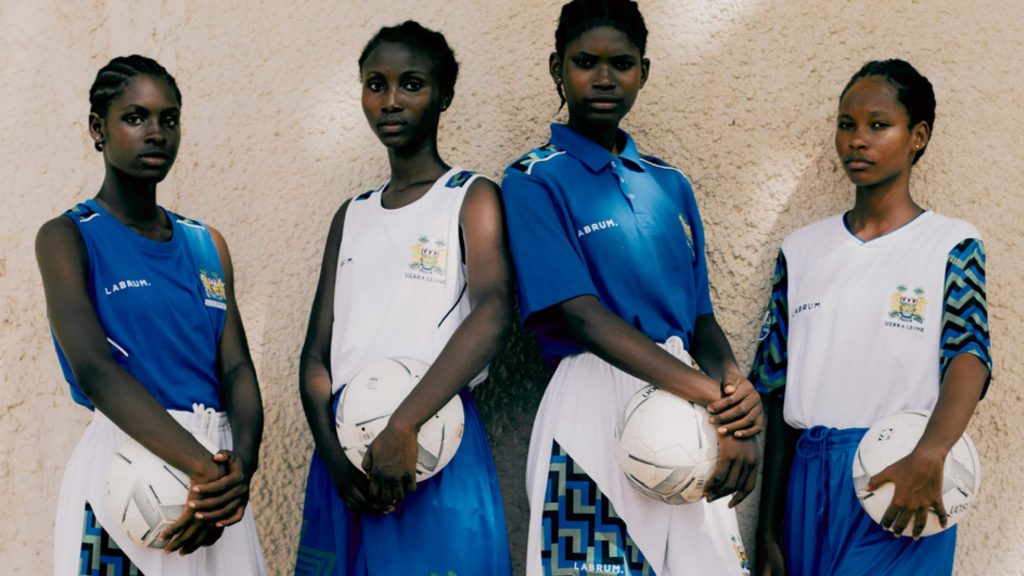 2. Record-breaking technology
Speedo's LZR Racer swimsuit took swimmers to unprecedented wins during the Beijing Olympics in 2008. Made of high-tech swimwear fabric composed of elastane-nylon and polyurethane, the suit compresses the body and traps air for extra buoyancy, giving competitors an edge—to say the least. Nearly all of the swim medals (98%) at Beijing were won by swimmers in the LZR, 23 of which also broke new world records. The LZR Racer was so successful that it led to accusations of "technological doping".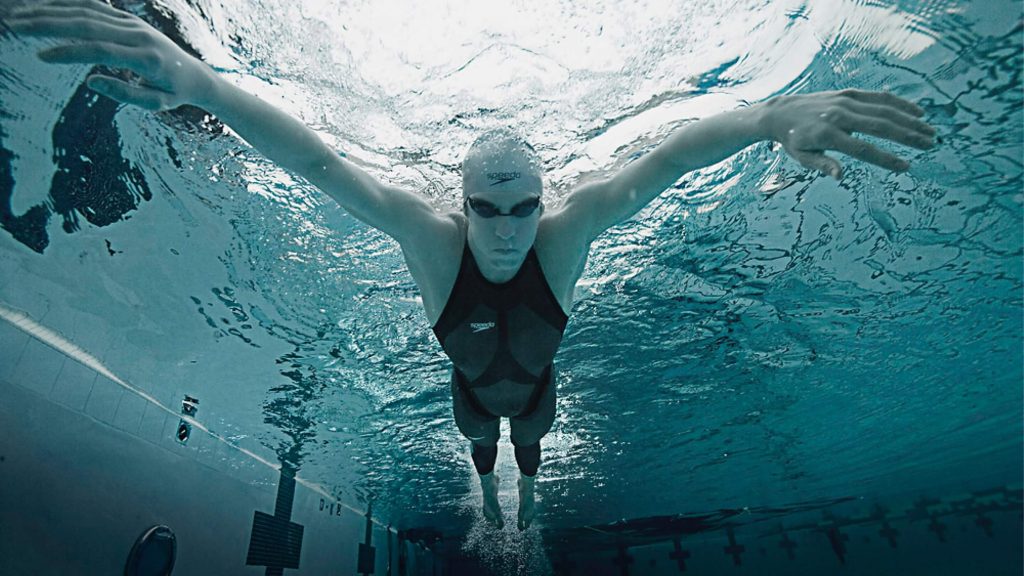 Beijing wasn't the first time the games inspired that kind of technological advance, either. In Barcelona 1992, UK cyclist Chris Boardman won gold in the individual pursuit on a revolutionary Lotus Sport bike with a monocoque frame, an ultra-lightweight carbon fiber material usually reserved for Formula One cars. Boardman's gold medal was the first in 72 years for Team GB's cycling team.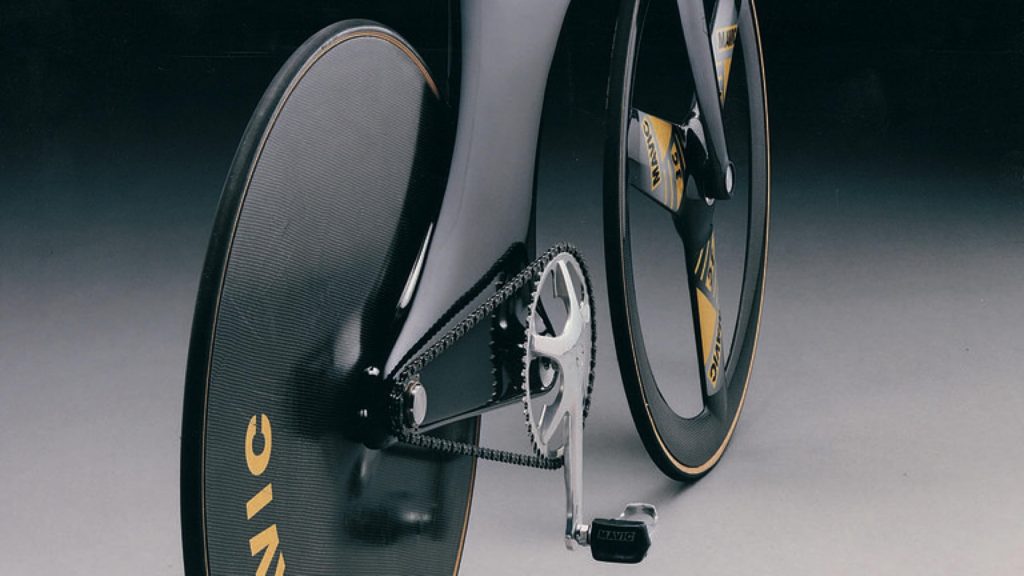 Just as athletes dedicate years of training to the Olympics, sports brands dedicate years to developing their products for the games. This year's Adidas kit features new HEAT.RDY technology, an ultralight, breathable fabric designed to help athletes perform in extreme temperatures—perfect for Tokyo, which is expected to hit upwards of 95°f. The Olympics give the technical innovation behind products the showcase it deserves, in front of millions of fans (and budding consumers) across the world.
3. Going for storytelling gold this year
Though we'll miss seeing the crowds of cheering fans during this year's games, the technical innovation, human stories, and cultural significance will still be front and centre. The resilience the pandemic has forced upon athletes and brands alike will no doubt make for an unforgettable story of overcoming the impossible just to get to Tokyo—and something tells me that's a narrative audiences across the world will remember for many years to come.

Want to hear more from Matthew? Read his article on our design philosophy or get to know him a bit better in his Meet Monday interview. Alternatively, check out our latest work to see how we're weaving story into visual identity for athletic brands.