There is nothing like seeing your work draped on the bodies of thousands of athletes at the same time. Designing the identity for a sporting event is such a thrill. But when you factor in nominal budgets and big-name sponsors (with exact brand standards to adhere to) it becomes a puzzle to solve. It often means that regardless of the actual race distance, you're looking at a design sprint, not a marathon.
Take our work with our local Vancouver race, the Eastside 10k: We knew the #1 priority was for the shirts to be proudly worn by the running community on race day and long after. The presenting sponsor, Under Armour, was providing t-shirts—which meant a prominent voice in the room making sure the race brand doesn't push too far from their own brand. These boundaries became the track, and it was up to us to adapt to the conditions to get across the finish line.
Draft off our learnings from branding this event two years in a row as you consider the identity for your next sporting event:
1. Keep it real
In a sea of running and race brands, what makes yours special?
Hint: It's probably not the fact that you're running. Way more importantly: Who are you running with? What cause are you running for? What culture does your run community have? Where do you run? What defines the landscape or terrain? Can you bring a sense of place into your brand?
We had our first run-in with race day branding in 2022 for the Eastside 10k in Vancouver's historic Gastown and Strathcona neighbourhoods. This is our home base, where our office is located and where many staff at Monday work and play—so it felt personal. We embraced our personal connection to the neighbourhood, leaning into place and community. With that in mind, we proposed the following concept:

Every dusk, the East Van skyline is overwhelmed by a magnificent display of crows flocking together. The Eastside 10k event is a magnet for runners, all tracing that same flight path, but on the ground. Both events epitomize the vibrancy of the Eastside. This concept captures that parallel and celebrates it.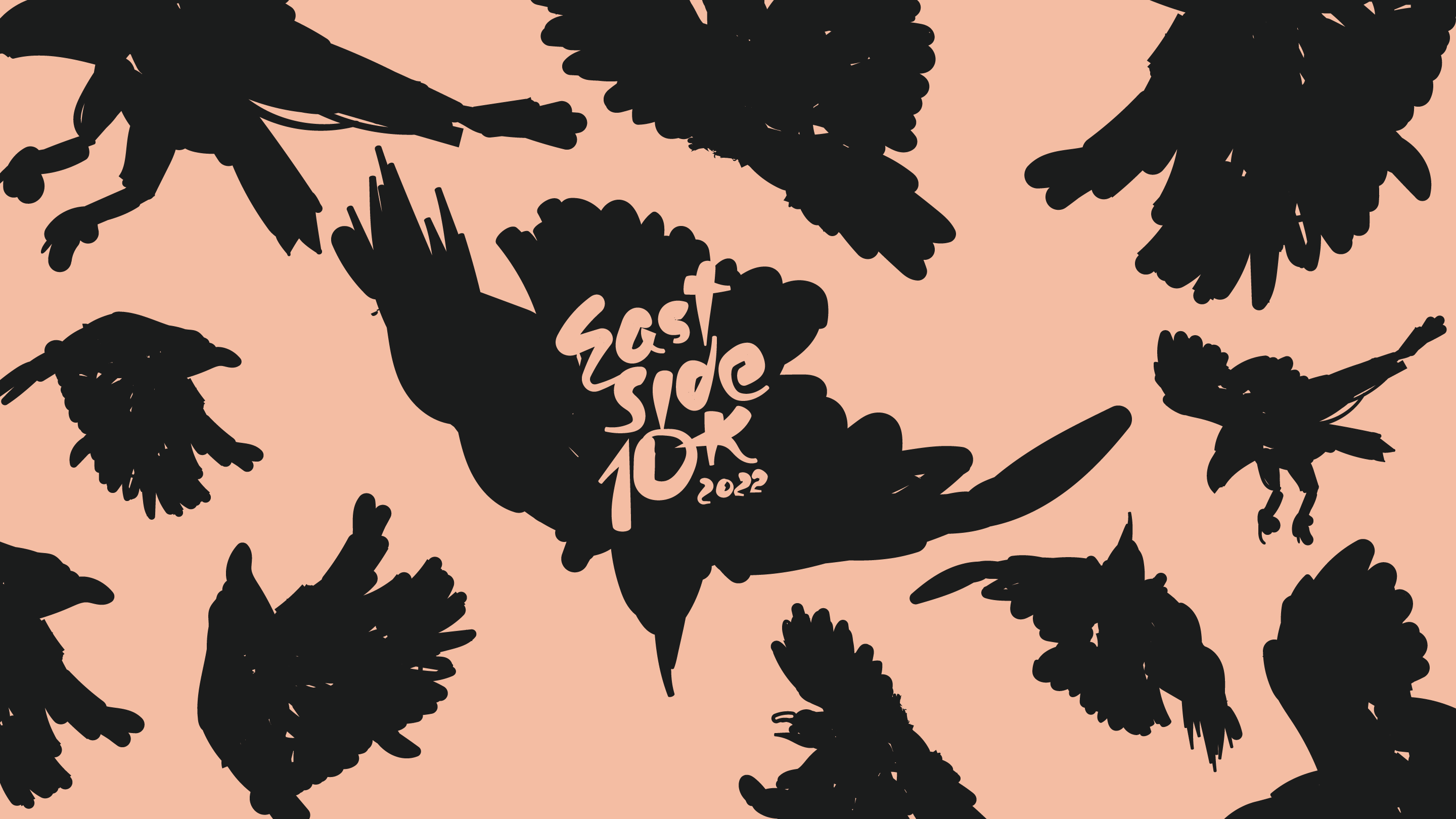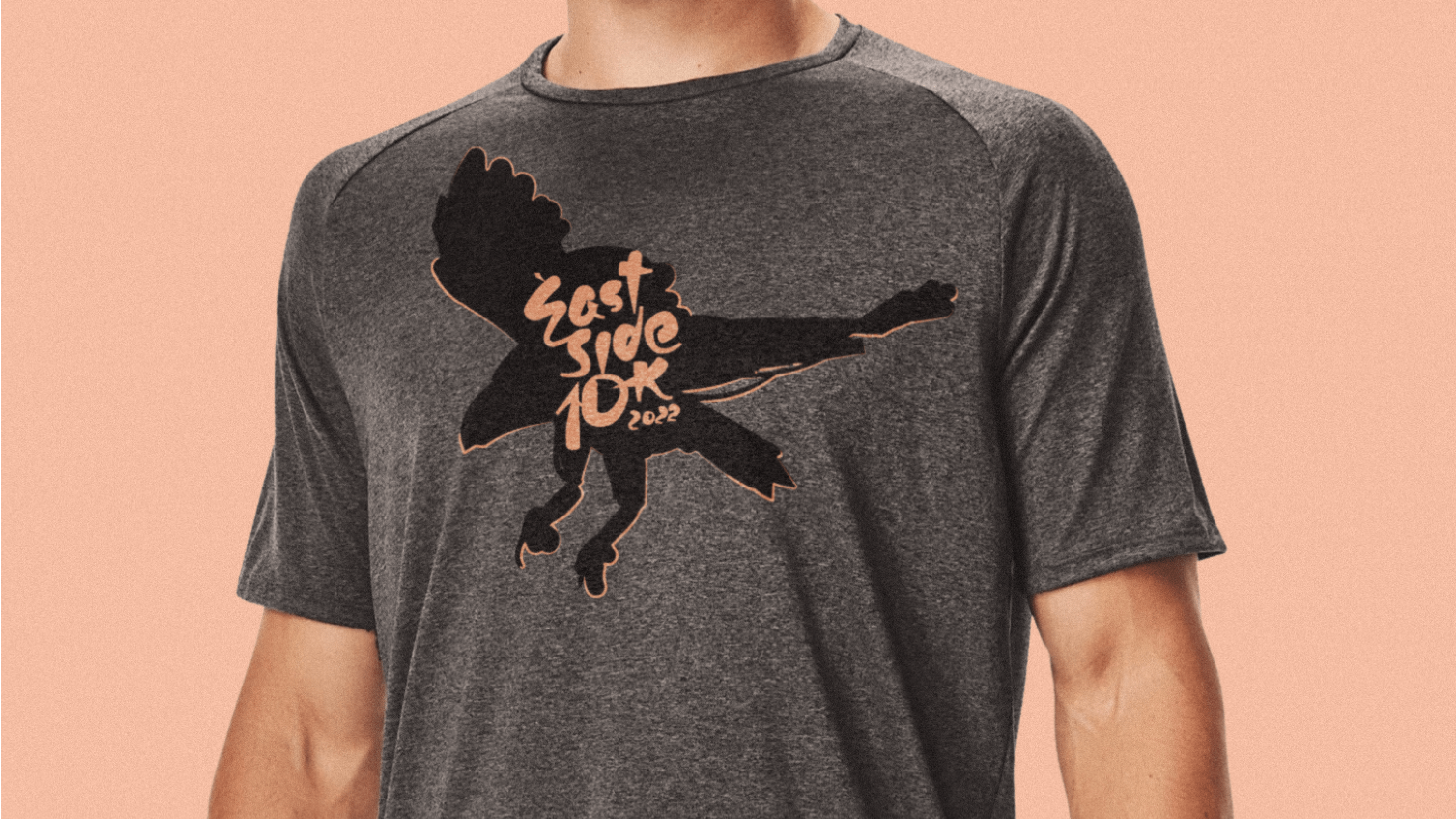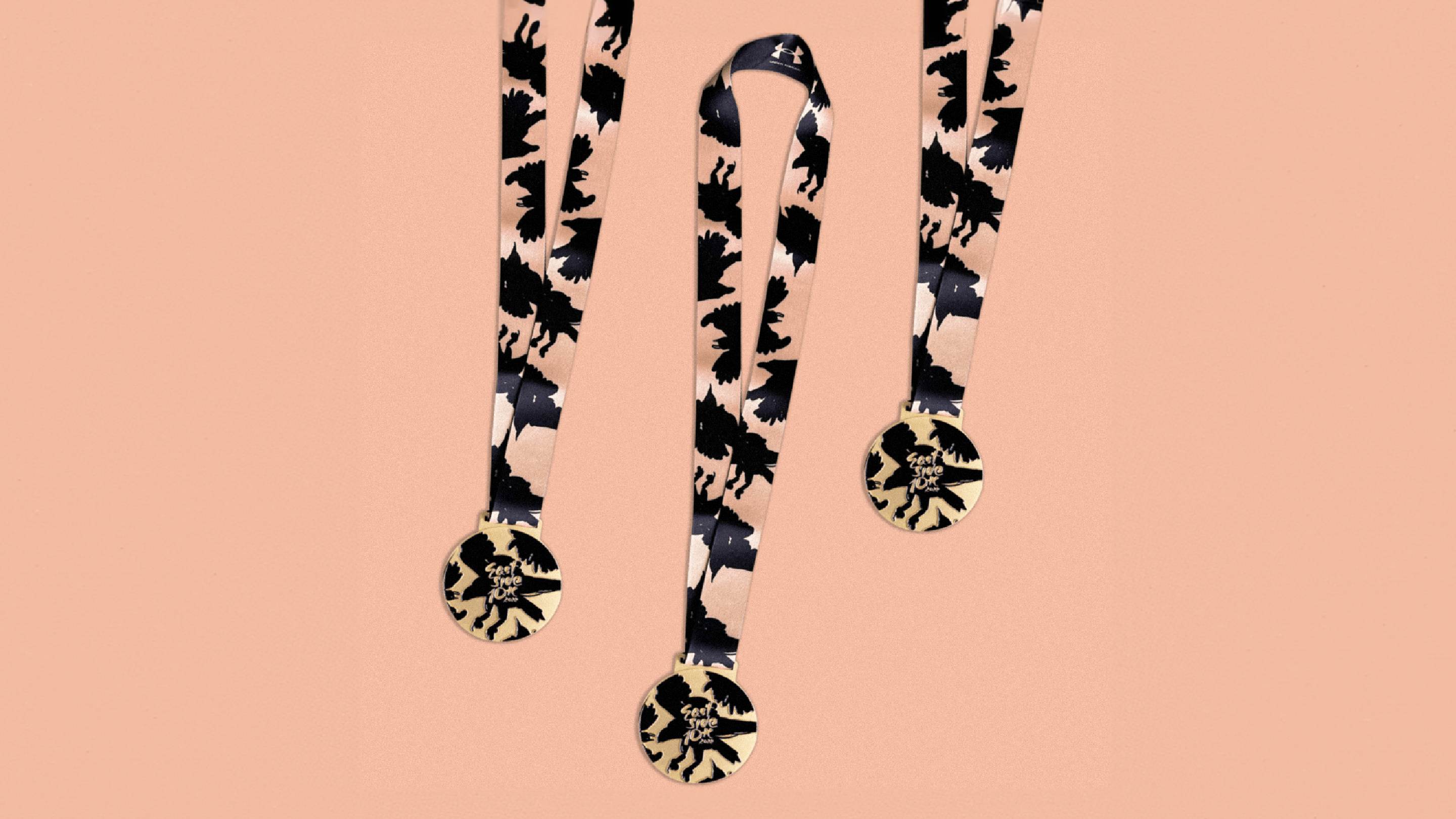 2. Less is more
Strip it down. Tearing away the layers helps improve run times—and can help your brand too. You don't need extra bells and whistles to make something great. A simple idea, leaning into a single truth, and executed beautifully, can stand out more than you'd think. There's an incredible confidence in restraint—don't let simplicity intimidate you.

In 2023, when we were asked to create something special to celebrate the 10-year legacy of the Eastside 10k race, we used that confidence. Of course, we could lean into all-too-familiar running aesthetics with bright neons and wild graphics—but with ten years under their belt, do we need these tropes? What if instead, we did something elevated and refined—an emblem that can be worn with pride for another 10 years to come, that recognizes a storied legacy?
Celebrating 10 years of community.
10 years of charity.
10 years of growth.
10 years of 10k.
Here's to another 10.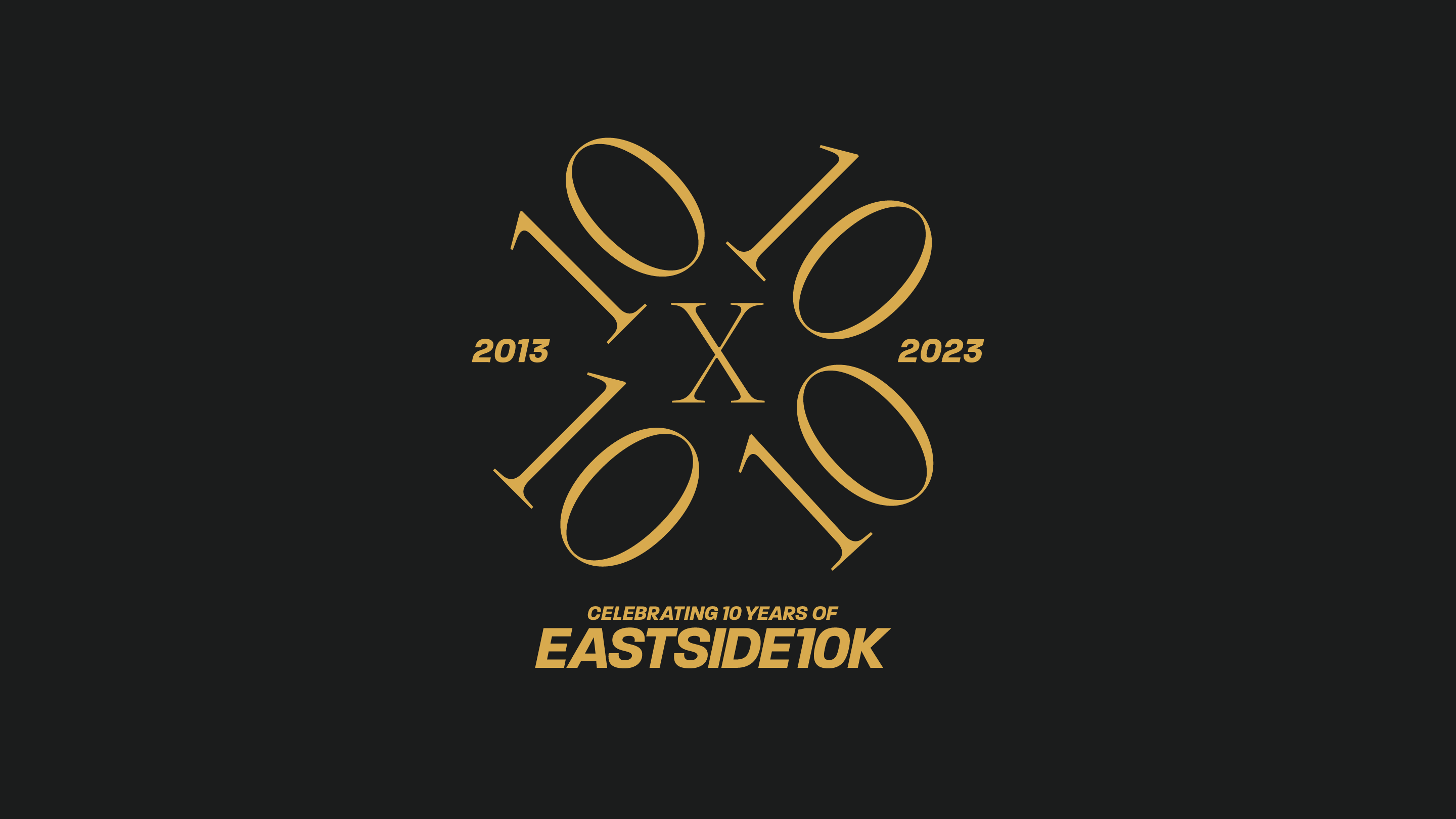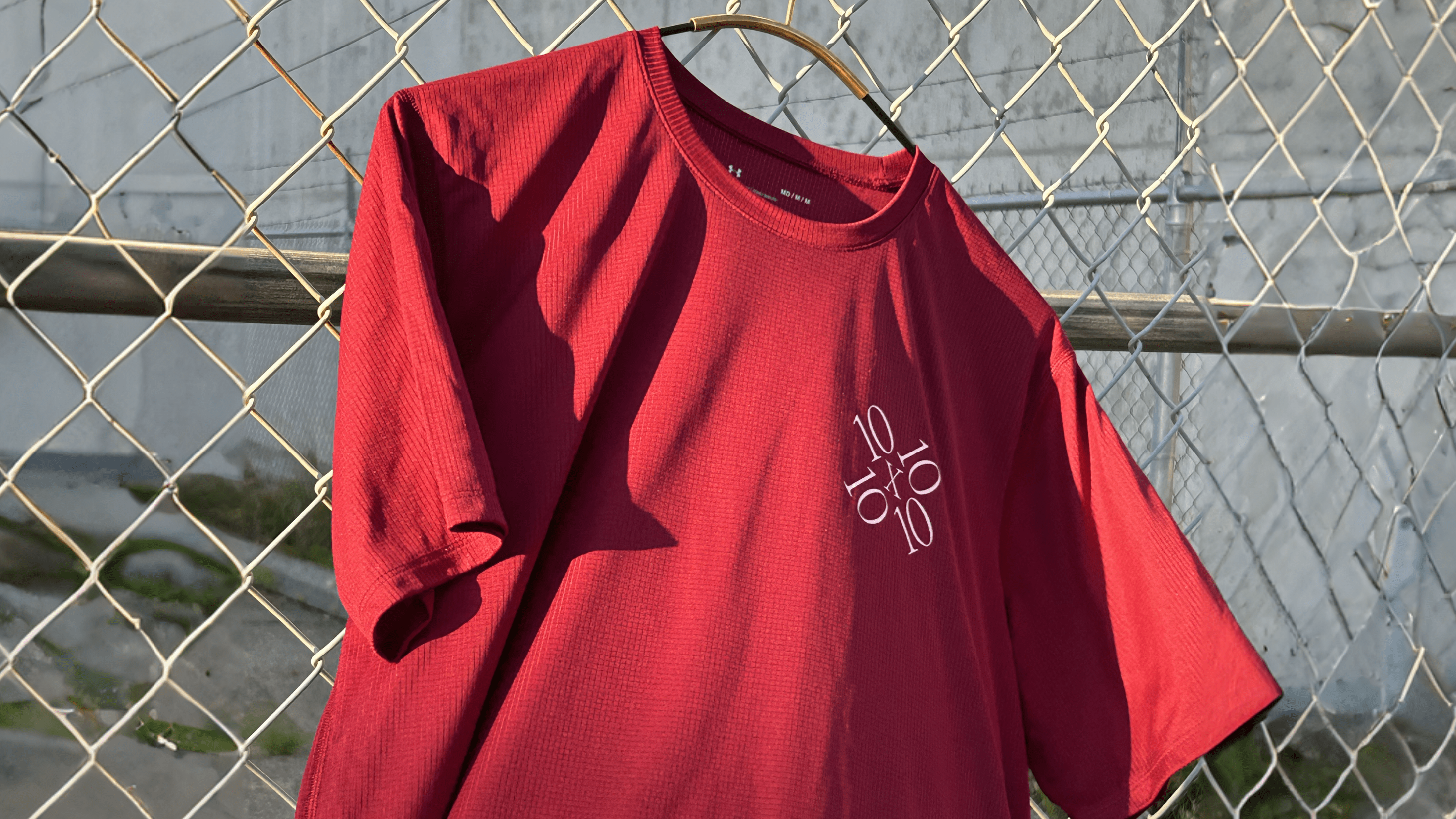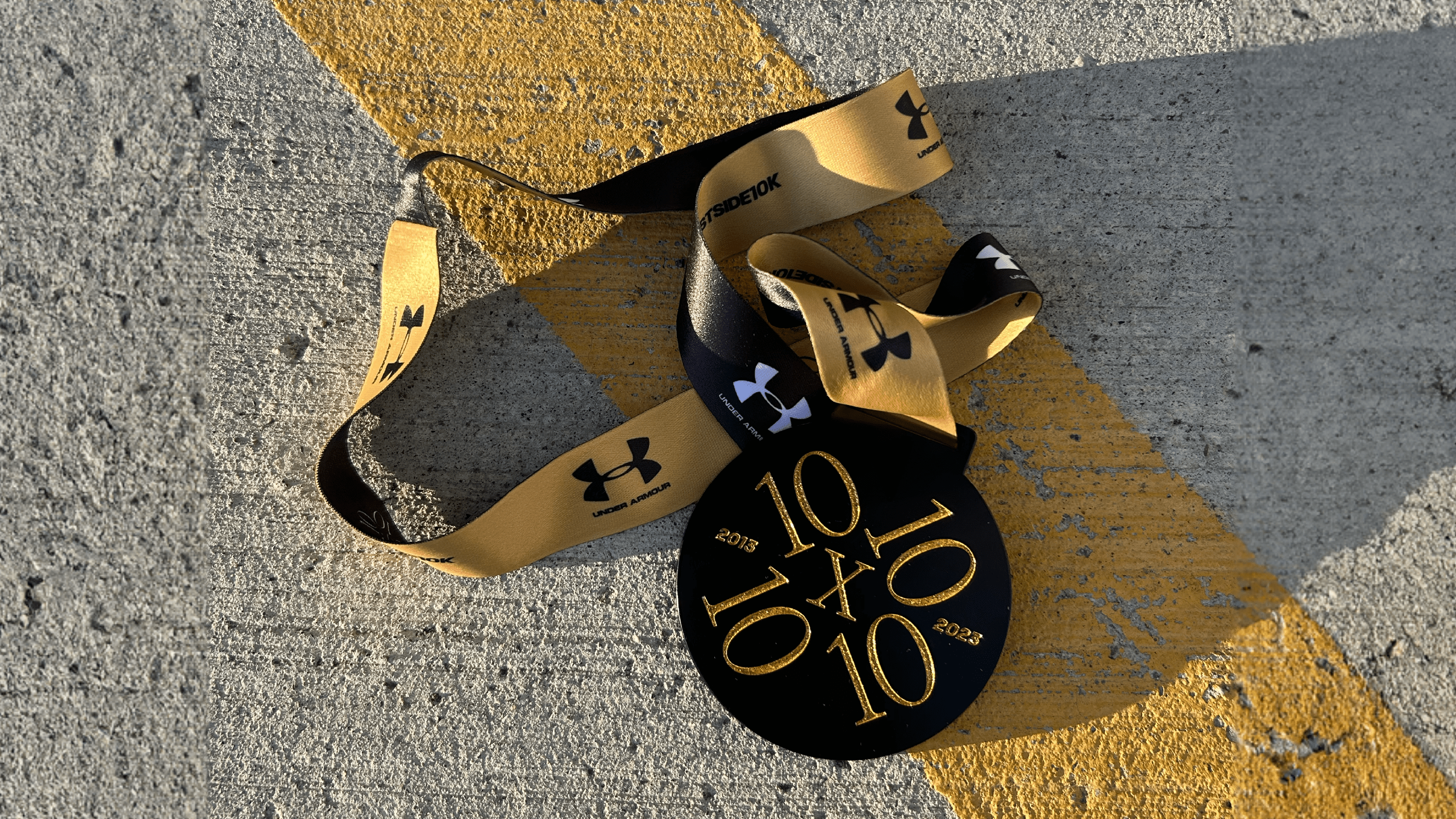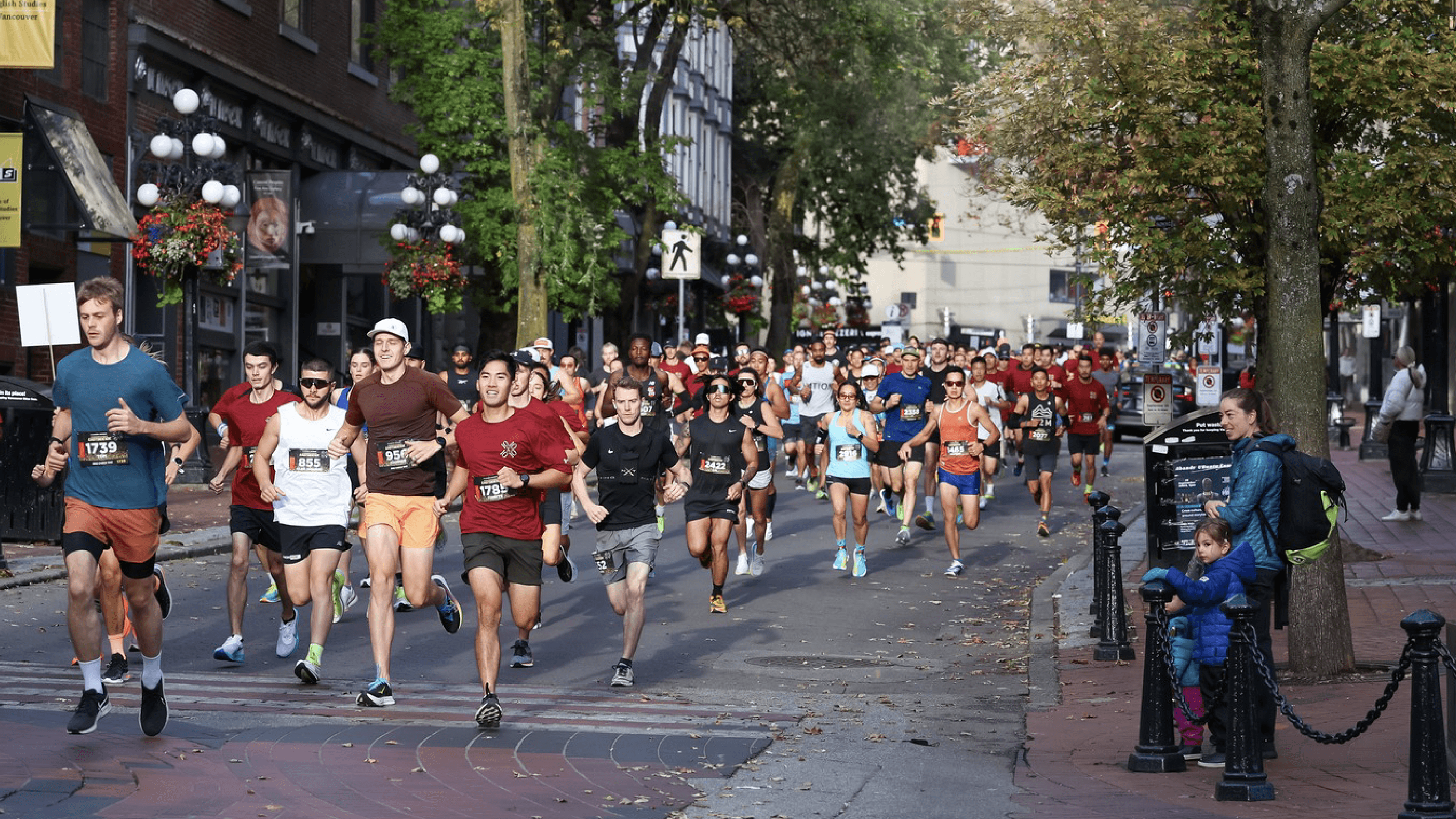 3. Push the limits
One last consideration: if time permits, it's worth exploring all the ways a brand can come to life. How does the concept show up on race-day banners? How about hats? Or even bigger, how might it apply to a race-day collaboration with a local brewery? It's better to envision something that will work big and broad, and narrow down the scope as you move towards the finish line. Here are some extra collateral considerations to start your ideation:
Race bibs
Banners
Tents
Start/finish line inflatables
Fan signs
Water bottles
Thinking about race-day branding? Whether it's a 10k, a marathon, triathlon, bike race or open water swim, drop us a line to pick our brain about the best steps forward.
Credits
Race day images courtesy of Canada Running Series West @runcrswest