As the world shifts to digital-first everything, it's important to ensure your social channels are set up to sell. We're not talking about expensive influencer deals or developing a branded TikTok dance (that's phase 2… kidding!). Follow these five steps to transform your social channels into an extension of your e-commerce store.
1. Set yourself up for success
Let's start with the basics—begin with an audit of your social media channels. Prospects are visiting your channels to get to know your brand, so it's imperative you show them a healthy mix of what you do, why you do it, and how your products can make their lives better. Here are some questions to ask yourself:
Do you have your website linked in your bio?
Does your bio position your brand, share who you are, and communicate why consumers should care?
Are all the links featured on your pages up-to-date?
2. A.B.T.: Always be tagging
Tag every product featured in each social post so your customers can easily click through to the product page—and ultimately up your chances to convert. Otherwise, you're relying on them to open a new tab, type in your URL, and search product after product until they find the right one.
Not sure how to tag products? Check out these resources on tagging for Instagram stories or posts. And, if it aligns with your social strategy, you can tag on Facebook too.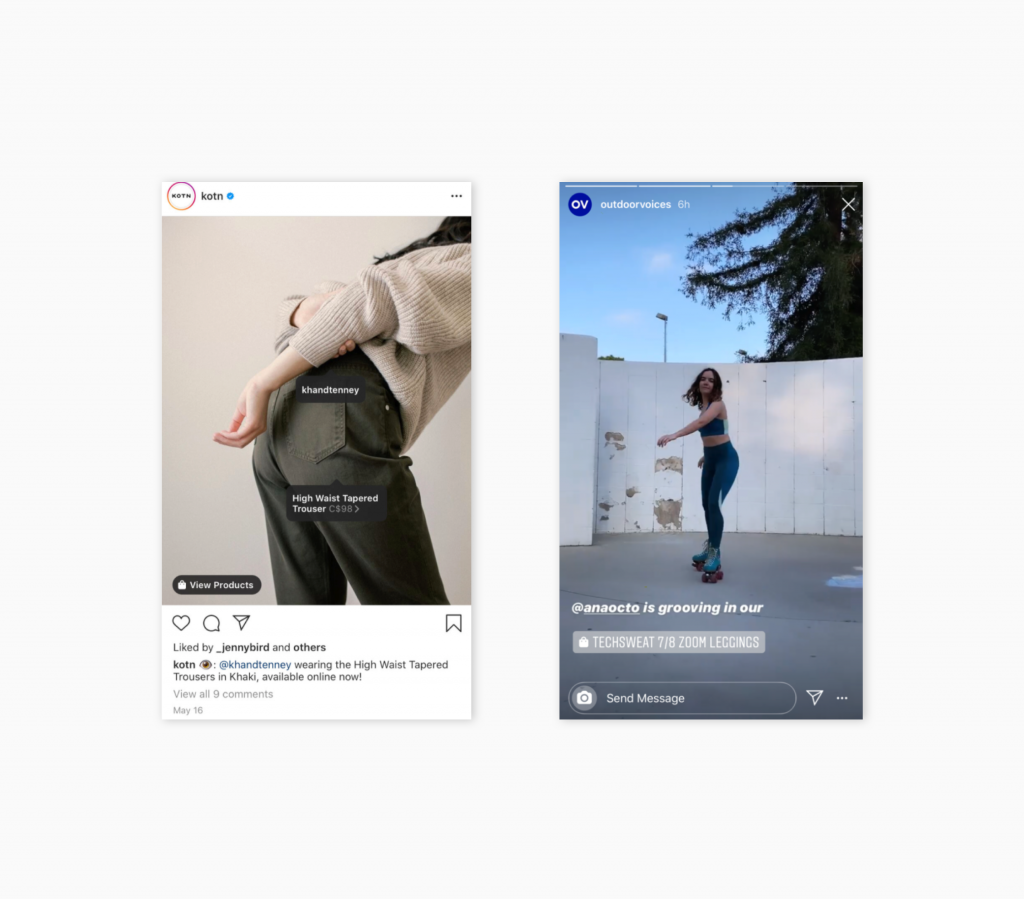 Brands like sustainable apparel company KOTN and technical apparel company Outdoor Voices use the A.B.T. rule to make sure their customers get exactly what they want, with minimal effort.
3. The all-mighty "link in bio"
The link area in your Instagram bio is precious real estate.
There are two ways you can approach this. One option is to switch out the link to highlight key initiatives, such as promoting a new product drop or brand campaign, to give it time to shine.
Or, if you've invested in a social media scheduler (like Later or Buffer), take advantage of their "Link in Bio" tools. This feature gives you the freedom to promote multiple campaigns, like a new product drop or event, all under one link.
Outdoor brand Patagonia makes use of Linkin.bio to drive shoppers to multiple products with one consistent link, while sustainable activewear line Girlfriend Collective chooses to directly link out to their current initiative instead.
4. Get creative with creative
Static, white background product images are necessary for e-commerce, but they only tell part of the story—and repeat use on social can get boring. Social media is about finding creative ways to connect with your audience. Challenge yourself to reimagine new ways of featuring your products. Mix it up by sharing how and where your product is made, rather than just "here's a product, buy it now." Or, show off the benefits of your product with infographics, illustration, or bold typography to call out the details.

Sparkling water brand Recess always features their products in a unique format, despite having a small product line. By having fun with typography and graphics that pop, they're telling fresh stories and participating in wider conversations happening on social.

New York-based outerwear label The Arrivals uses .gifs, product collages, and graphic tools in IG Stories to make their product shine by presenting it in thoughtful, varied formats.
5. Keep it REALatable
Don't make your content 100% about selling your product. Instead, mix in lifestyle and brand content. Show off your community, your team, and what you care about. A good rule of thumb is to dedicate 80% of your social content to your product and 20% to your brand. Your brand content can be anything from memes to quotes to user-generated content.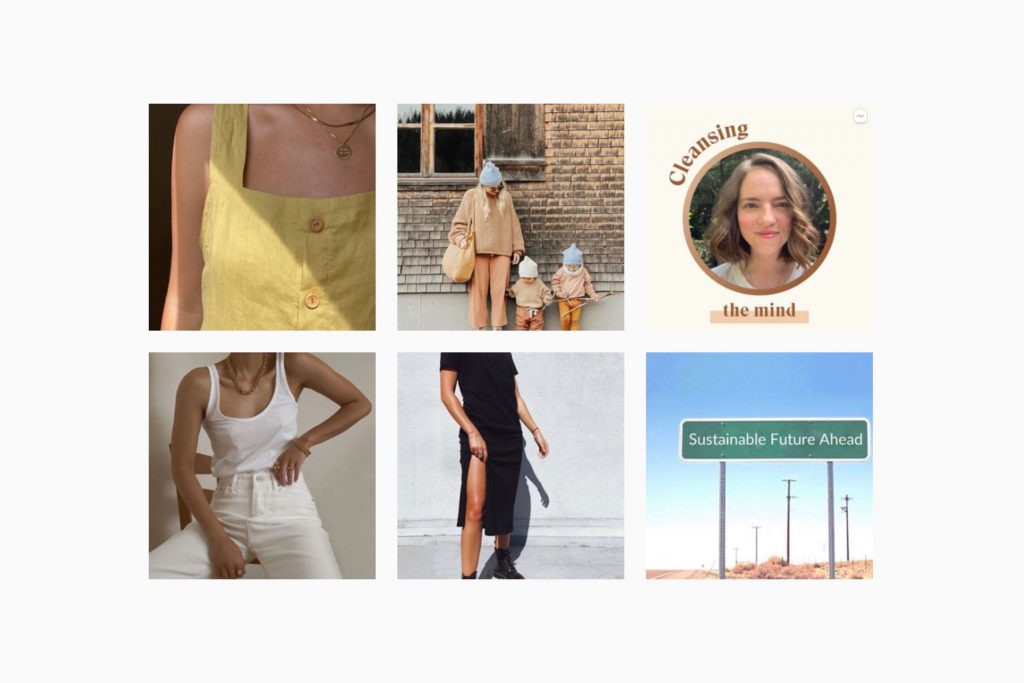 Some brands that are embracing the 80/20 rule: LA-based ethical clothing line, MATE features a wide variety of content that maps back to their brand values. From UGC to repurposed third party content that speaks to their stance on sustainability, they keep content balanced between selling and connecting.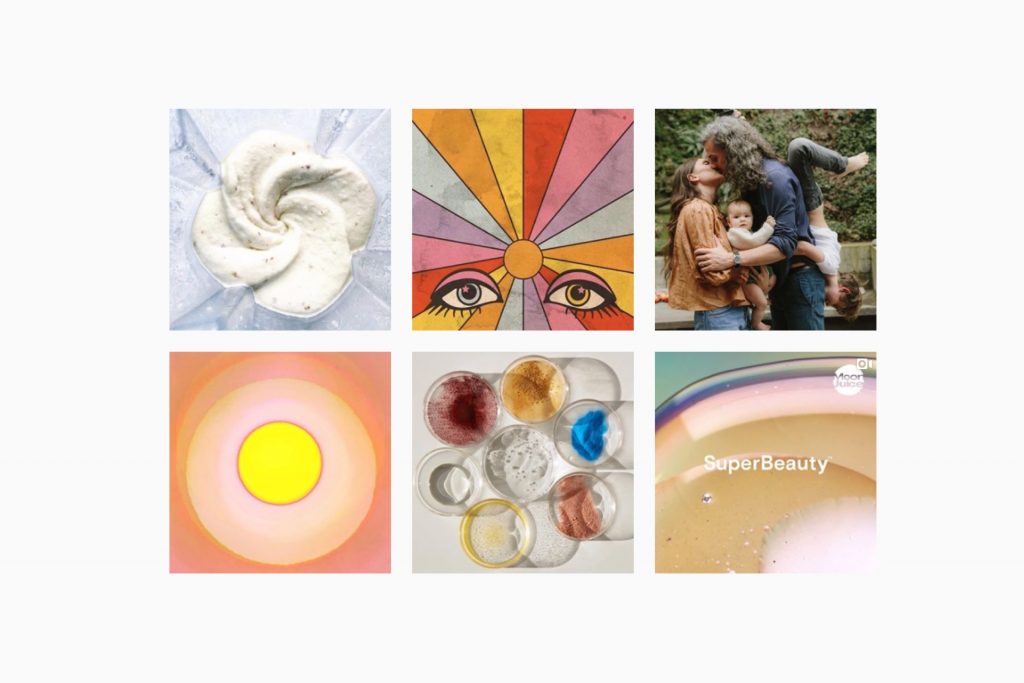 Consciously-made wellness brand, Moon Juice mixes product shots with helpful recipes that include their adaptogen products, along with repurposed imagery that speaks to their stance on wellness.
Facebook and Instagram continually roll out new features to make content more easily shoppable. Keep up-to-speed with the new tools that are at your fingertips and turn your social channels into powerful revenue-drivers.
Want to make the most of your social strategy, or just don't know where to start? Let's chat. DM us on Instagram @mondayvancouver.