There is a tale from Monday lore in which our founders (✋) worked at a technical apparel brand that bet the farm on a season of bright orange fabric. Imagine a hot-wall of polos, t-shirt dresses and every cut of tee that hardly moved from racks. By year-end there was enough liability fabric to clothe a stadium of dutch soccer fans.
I got a quick education in the cost of holding bolts of deadstock fabric, but also in the practice of slashing or burning unsold product—which until recent years was the norm for brands wanting to keep their rejects out of discount stores in the name of exclusivity and brand equity.
At the time, repurposing some of that orange fabric into a small collection of accessories was seen as a flash of innovation. In the same way, two years ago, fleece made from recycled water bottles put forward-thinking brands on the map.
Today though, the conversation about "sustainability" is starting to look like table stakes and most thoughtful brands have a mission to reduce or eliminate new plastic from their supply chain. The concept of circularity takes it a big step further—by now if a company wants to truly make a dent in our environmental crisis they need to actively keep product out of landfills and moving into new hands.
This comes with big logistical challenges—building infrastructure for returning, repairing and reselling (thankfully, companies like Trove are figuring this out)—but also dedicating teams to solving the problem of excess raw materials, deadstock and those used pieces that are simply beyond resale.
In our world of marketing, we know that nothing sells as well as "newness"—emails and social posts about new products and season launches always perform. So the challenge, in my view, is to make what's old feel new again for our consumers.
Thankfully there are some brand beacons doing this well. Let's look at three areas of product circularity and how product and marketing are coming together to build brands and foster hype.
Resell: Curate your archive
It's one thing to find a pair of gently used lululemon Align Pants at a slight discount. It's another to find a first-gen Groove Pant (what I hear Gen Z is now calling "flared leggings") in perfect condition. One feels like a concession, the other feels like a treasure.
As brands step into the world of resale, tout your archive. Curate collections by era or a particularly covetable product, and build campaigns around them. A little up front work merchandising a resale PLP around a celebrated brand epoch or that beloved discontinued product that has an army of dedicated fans could work wonders. I'd love to see Levi's launch the Lollapalooza Collection for '90s mom jeans, or for Everlane to put out a call for early sell-out pieces like that very first Swing Coat I never got my hands on.
I recently traded in a mint condition highlighter orange Thorium AR Hoodie (circa 2013) at Arc'teryx and the customer support team made me feel like I was bringing in a rare antique. Imagine if every brand hyped old product the way Nike does, and built campaigns around it?
Raw materials: Limited edition drops
Excess fabric befuddles every brand—when there's not enough to make a full run of product, or tell a particular colour story.
Reusable tote makers, Baggu, turned this problem into a limited run Deadstock Collection, complete with custom labels. They thoughtfully mixed and matched their fabrics and launched it the way they would any hot new collection. No surprise, it's almost entirely sold out just a couple weeks after launch.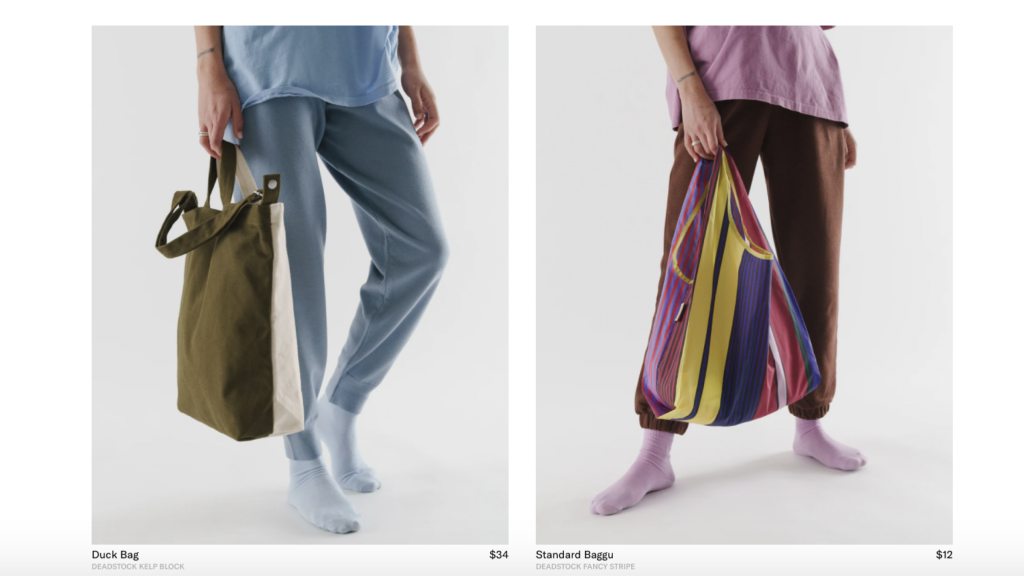 Luggage and technical apparel brand Cotopaxi has literally built a brand out of this patchwork approach. Their Del Dia Collection uses technical fabric left over from other companies' larger production runs. Cotopaxi's team of sewers in the Philippines will handpick the mix of colours and every single piece is unique. It's a commitment: among other complexities, selling them takes careful inventory management and each piece needs to be individually photographed for ecommerce. But the thought of nabbing a limited edition or one-off from a brand you love can be the thing that makes consumers act fast.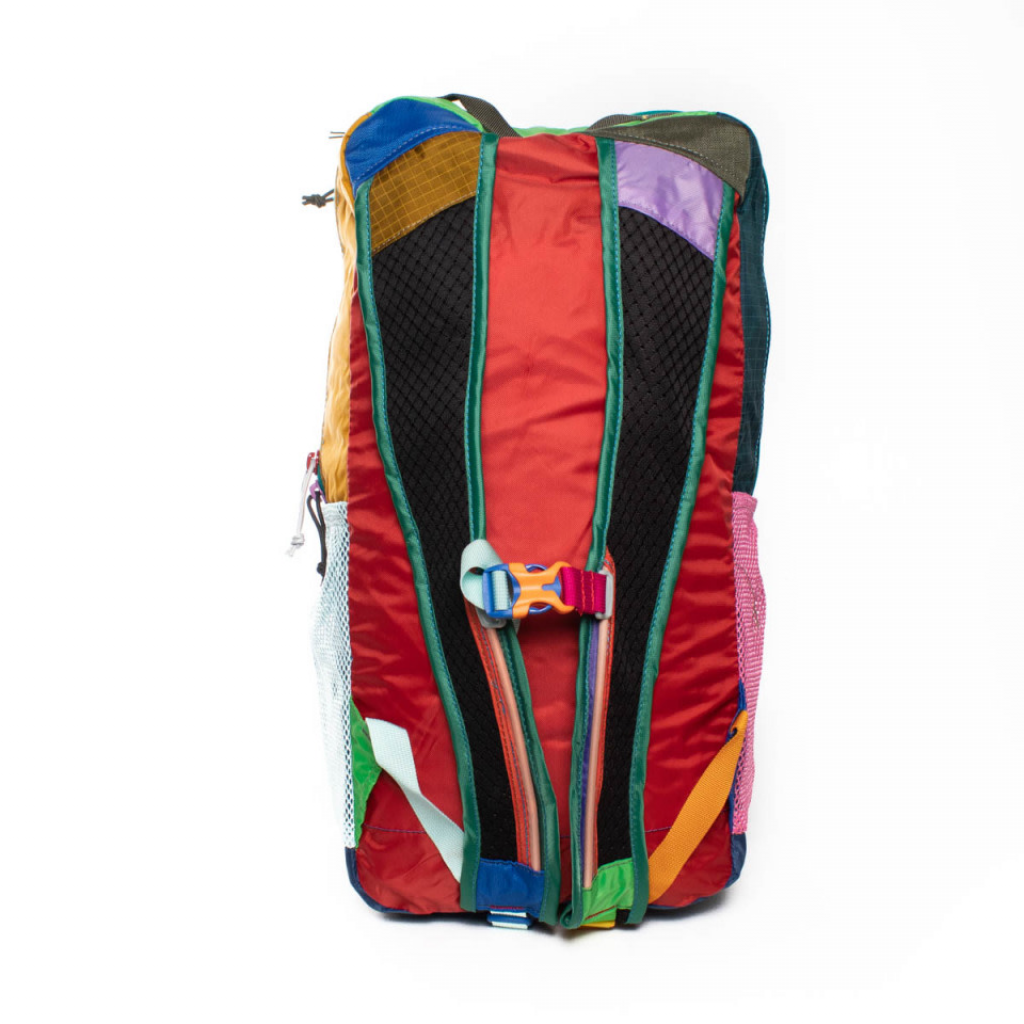 Repurpose: High profile collabs
The big looming, non-biodegradable elephant in the room of our industry is that products do eventually reach the end of their lifecycle—and the demands of waterproofing and performance mean the environmental impact is lasting. When product is beyond repair or brands simply made too much of a product that didn't sell, circularity gets tough.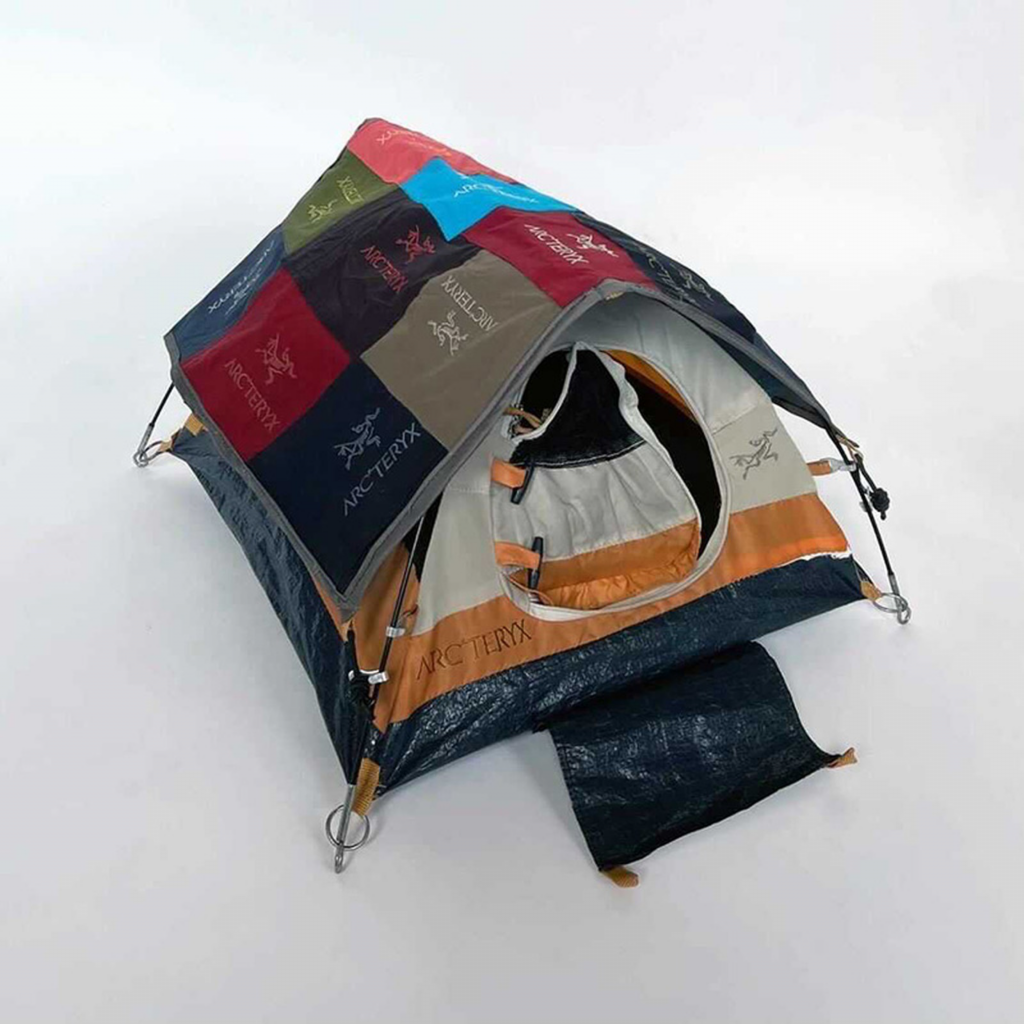 Want to read more about product circularity? The Vancouver-based Textile Lab for Circularity is doing great work in the apparel and gear industry here in BC.
Want to dream of ways to make your circular initiative fresh and campaign-worthy? We've got some ideas.