Here's an insider secret: If you want to know what's about to be trending in the tech/creative world, just spend five minutes scanning session titles for Austin's city-wide annual tech/music/film conference, South by Southwest. Some pretty clear themes emerge.
Last year, in March 2022, for example, you couldn't walk two feet in Austin without stepping into a Web3 conversation.
Last month however, in March 2023, you'd be hard-pressed to find a talk about NFTs (that isn't laced with pessimism), but you might assume that AI will soon be running the world while we're all taking psilocybin trips funded by health benefits. (We can hope!) No matter the topic, ChatGPT made a cameo at every session, and the godfather of mushrooms, Paul Stamets, also seemed to make a superhuman number of panel appearances.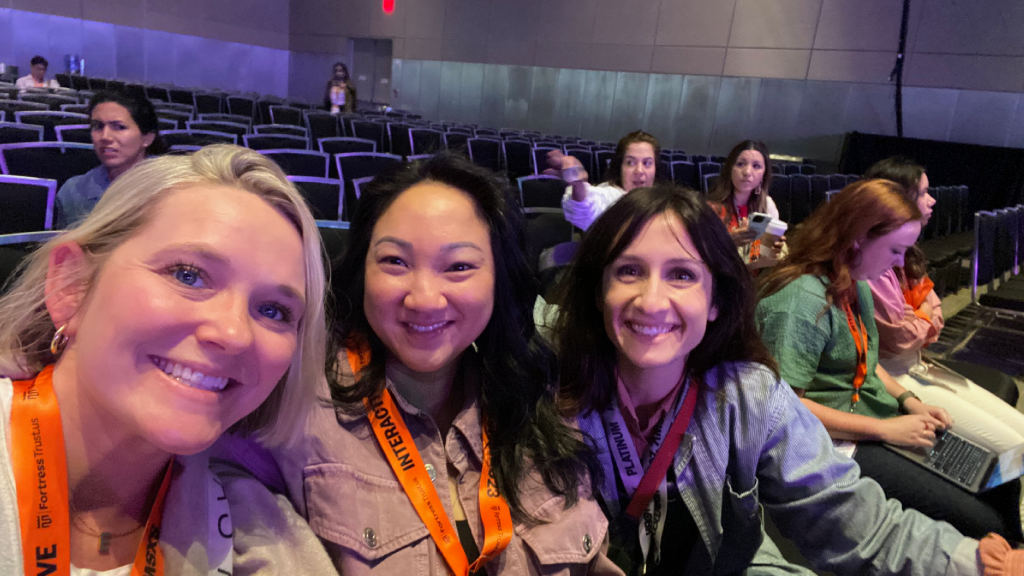 At any given moment during SXSW you can choose from around 50 panels, talks, concerts and experiences. I curate my "South-by" experience around my own current curiosities. This year, in addition to branding, regenerative fashion and agriculture, yes, I learned a lot about AI and friendly drugs.
With that caveat, here are five things I learned that might be helpful to you as you plan for the year(s) ahead.
1. AI won't take your job (yet) but it can make you better at it
General consensus is that ChatGPT is a true game changer for every industry, but particularly for knowledge work and creative industries.
If working with AI seems as scary and nebulous to you as accessing the Blockchain or purchasing cryptocurrency, you might be surprised. It takes about 30 seconds to sign up for openAI's free version of ChatGPT and then all you need to do is offer a prompt.
Yes, there's a lot of fear in the air about AI, but at this stage, it's not sophisticated or discerning enough to trust with our jobs. One SXSW panellist called ChatGPT "The universe's most educated bullshitter"—comparing it to humans who like to give a narrative for everything, whether they have the facts straight or not.
A team from Ogilvy positioned it as an incredible tool for augmenting our work. Think: quickly generating a dozen search-engine-friendly headers for a blog post about SXSW that will appeal to marketing directors—it may not nail it, but it will help get the first dozen shitty cliche headlines out of the way. I also use it to give me a boost when I have writer's block (much in the same way I use Brian Eno's Oblique Strategies) or can't remember the name for something.
Here are some other uses you can apply today:
Source inspiration
Get to information faster
Get the bad ideas out of the way
Augment your core concepting before fully developing your creative
Translocation for assets – eg. pulling images that are relevant to specific cultures or seasons to quickly produce "personalized" ads
Lay the foundation for writing about really challenging or emotional topics that you might be uncomfortable initially diving into
There are so many more and I'd love to hear your ideas. Stepping into AI? Here's a useful tool: AI Ethics cards from IDEO (IDEO also has some great approaches for using IA here)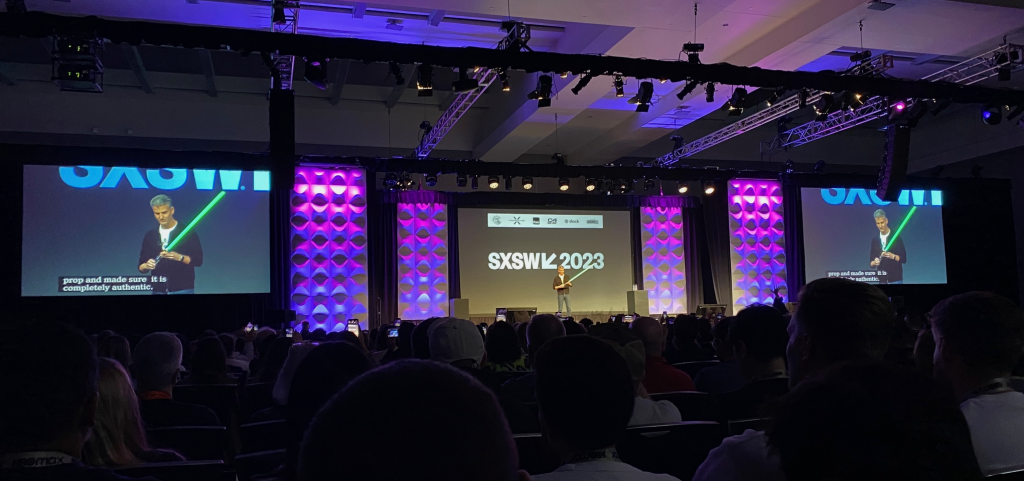 2. Put equity at the heart of your contracts—not just your marketing
Allyson Felix is the most decorated track athlete ever, but going into the Tokyo Olympics (where she won her 10th and 11th Olympic medals) she didn't have a shoe sponsor. After she gave birth to her daughter, Nike offered to renew her contract at 70% less than it had been prior to her pregnancy. After long negotiations, Felix declined. Enter Athleta—the GAP brand redefined what an athlete sponsorship can look like, allowing Felix to shape much of the program. It started with childcare grants for women in sport and grew to free childcare for anyone who makes it to a national championship. Maternity benefits are built into Athleta's ambassador contracts.
What can we learn from Felix's journey? Brands need to put their money where their messaging is. We can't champion girls and women in sport without actually building equity into contracts, salaries, and opportunities. This shouldn't be a surprise. And yet, the imbalance is still very real. Brands can write their own playbooks for ambassador relationships. Let's use our imaginations to do what it takes to help our best advocates succeed.
3. Never go dark in a brutal budget year
After months of "will-it / won't-it" recession speculation, a session called "Advertising Strategies for a Brutal Budget Season" was bound to pull a crowd. Marcus Thomas LLC CEO, Nancy Hill, offered lessons from recessions-past and early pandemic days with tips for navigating a potential lull.
You can watch her full talk here, but here's the TLDR version:
In a downturn, help people feel good about where their limited resources are going. Offer them products that last, boost their morale, and are high in value.
If you take a year off marketing, it can take two years to rebuild that brand equity. Consumers are quick to forget. Just like the stock market, invest in a downturn.
Go after your competitors when they aren't spending. If they don't reduce their spend but you do, you're in trouble.
Flexibility is key. Know your brand pillars and business priorities stone cold so you can make decisions quickly.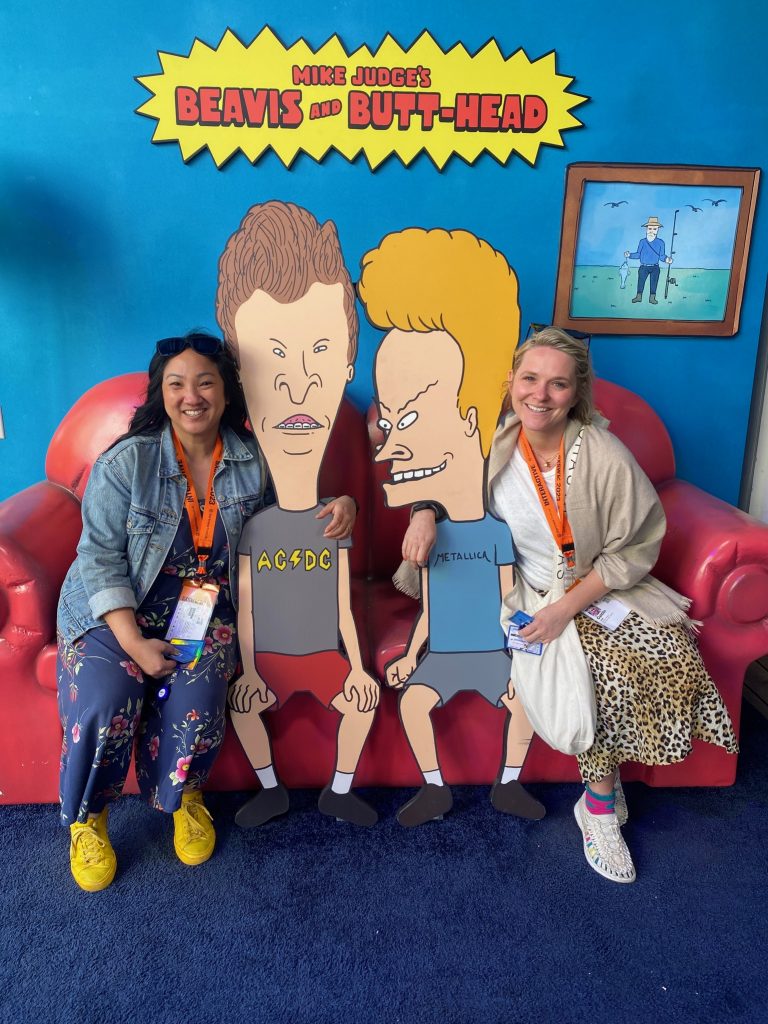 4. Hemp might save us all
Unlike many of my peers, I'm not a cannabis girl, but hemp could be the magic ingredient that sets the apparel industry back on course. In one of my favourite talks featuring leaders from Patagonia, the Textile Exchange and Texas Hemp Processors, we got the scoop on why hemp is such a clutch solution.
For starters, it grows up to eight feet tall—volume alone sets it apart. Because there are no major pests attracted to hemp, it doesn't require herbicides or pesticides—and because humans eat its byproducts, it has to be rigourously tested. Monsanto doesn't own it, so farmers can truly develop it from the ground up. It lasts longer and grows faster than cotton, and has multiple byproducts (CBD and THC are only the start—it can be turned into building materials, bioplastics, fuel, milk, snacks or animal feed).
The barrier right now is the infrastructure to process hemp in North America. Growers currently need to ship raw materials to China for processing. Always the pioneer, Patagonia is investing in these foundations, with a focus on hemp denim.
I'm sold. So, throwing this out there: I'd be happy to partner with any brand that is going all in on hemp and making it a viable ingredient brand in North America. Call me (metaphorically).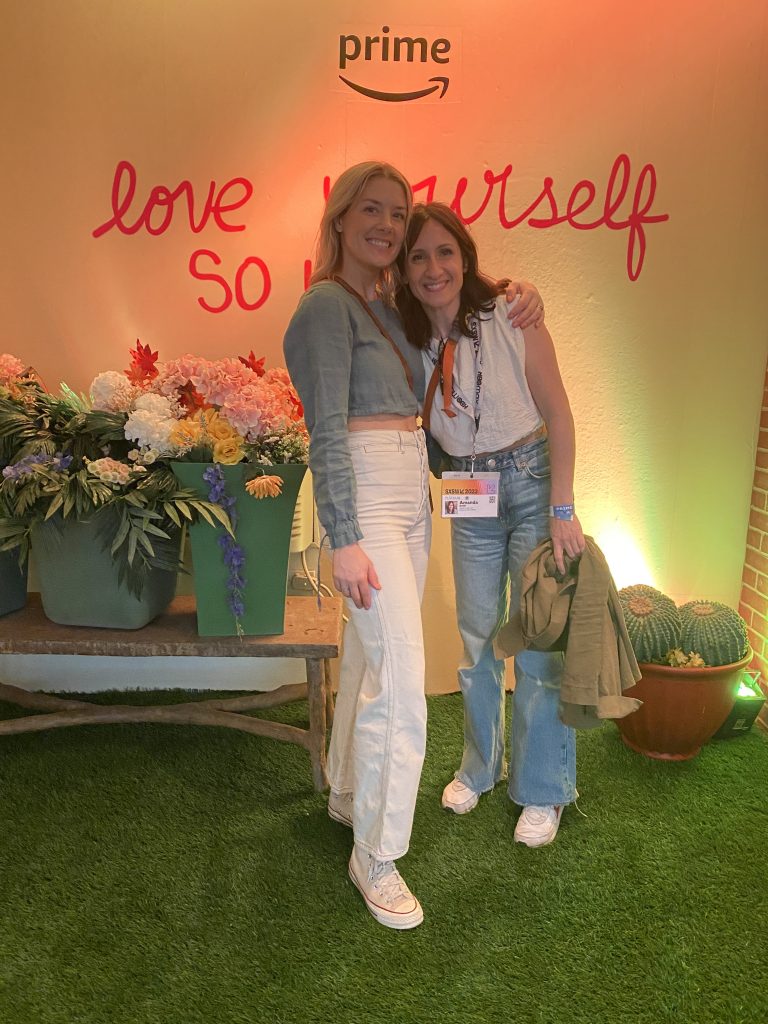 5. Forget your purpose. Focus on your obsession.
The heart of our work at Monday is brand story—defining and refining that bigger purpose behind everything you do. But Clayton Ruebensaal, who leads marketing at American Express (and formerly the Ritz-Carlton), says purpose may not be enough to rally a team towards real transformational breakthroughs.
He says you need to find your obsession—one single, unrelenting focus. Think JFK's mission to get a man on the moon, or Kobe Bryant's 4 AM practice schedule. How do you know if you've found your obsession? It should be one single, simple thing. It should enable every individual in the company to quickly define their priorities in a given week. It's about making the flip from having a mission statement to truly being on a mission. Be unapologetic about it—including it in your recruitment and onboarding and resurfacing it every day as you prioritize your initiatives each quarter, month or even day-to-day. You should be bringing it up in every meeting, says Ruebensaal. Imagine if, instead of a net promoter score (how likely are your customers or employees to recommend you?) you were able to identify your net obsession score. That could be truly transformational.