In a pre-pandemic world, the idea of 'health' gave us images of ultra-marathoners and juice cleanses. Today? We're singing a different tune. We know that health is holistic. It requires an equal investment into both our physical health and our mental health. Whether that realization can be chalked up to two years of limited social interaction and too much couch-time watching Netflix—or a societal shift that's long overdue, mental wellness is more prevalent than ever before. 
As a society, we've collectively shifted our mindset to become more receptive to talking about mental health in our everyday lives—not just in the therapist's office. Across all industries, brands are standing up and advocating for mental health in a space that was once crickets. By putting mental wellness at the forefront, businesses are connecting more deeply and building a greater sense of trust with their audiences—and everyone's reaping the benefits.
But who are the legit leaders? Look no further: here are four brands that are truly taking holistic wellness to new heights.
1. OURA
Burnout doesn't deserve a badge of honour. In a society dominated by hustle culture, the idea of taking space to do, well, nothing, feels synonymous with failure. We've become willing to sacrifice our sanity to meet our daily step goal—which means something's gotta give.
Oura is the antithesis to everything you thought you knew about personal health and wellness. A wearable tech ring that values rest and recuperation over go-go-go, Oura is taking an empathetic approach to guiding people towards better health—without the fitness tracker guilt. 
Unlike other fitness trackers on the market, Oura never pushes you beyond your limits. It translates your personal health data into daily habits with actionable advice focused on what's actually beneficial for your body and mind. Tap into a library of guided meditations and audio sessions that track how your body responds. Turn on rest mode and watch your readiness and sleep insights adjust to help you put recovery first.
Personal wellness journeys are not one size fits all. Oura's human-centric approach empowers people to listen to their bodies and practice health in a way that works for them—and them alone.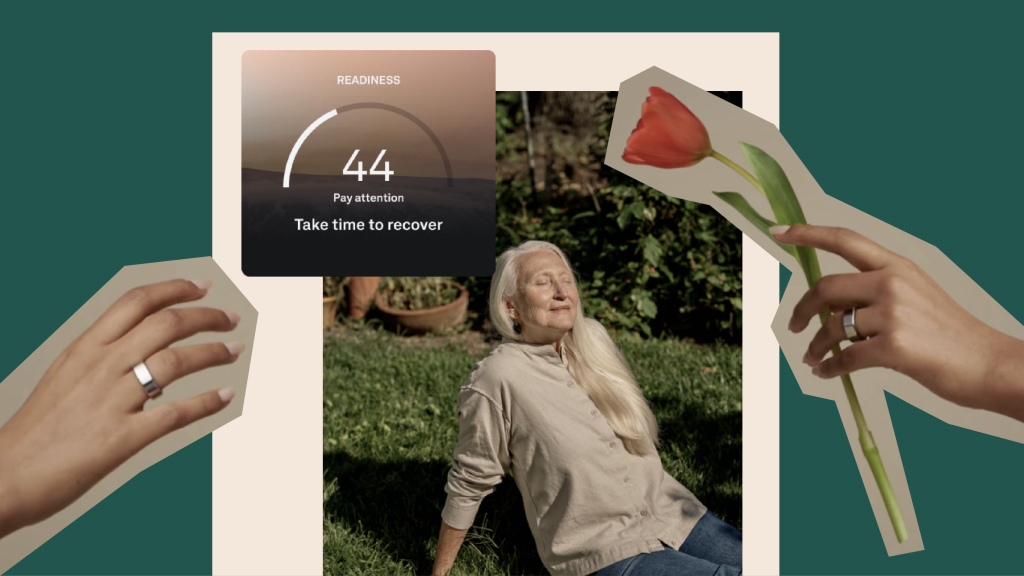 2. RAINBO
Mushrooms are having a moment. While some people are going as far as opting for guided psychedelic trips in place of traditional therapy sessions (don't knock it 'til ya try it)—the magic of mycelium is showing up in our daily wellness practices, from the coffee we're sipping to the tinctures we're adding to our morning green juice.  
Born out of a life-long mushroom love affair, Rainbo was created to connect consumers with their consciousness through the healing power of mycotherapy. Rainbo bottles tinctures that put holistic wellness front and centre, and are formulated from mushrooms foraged in Canadian forests. You can think of it like a multivitamin for your mental health. Their collection of formulas are designed to naturally tackle issues we're dealing with day in and out, from increasing mental clarity to helping our bodies resist stress.
To some, feeling fully 'at home' in your mind and body sounds like an unattainable ideal. But it's a pillar of what Rainbo stands for. They're on a mission to share the power of the plant kingdom (join them for a foraging adventure this summer!) and to warm people up to the idea that integrating mushrooms into their wellness practice really isn't the same as taking a 'shroom trip. Rainbo knows that when your mental health is taken care of and your spirits are balanced, you can connect with the planet and yourself more deeply in the process.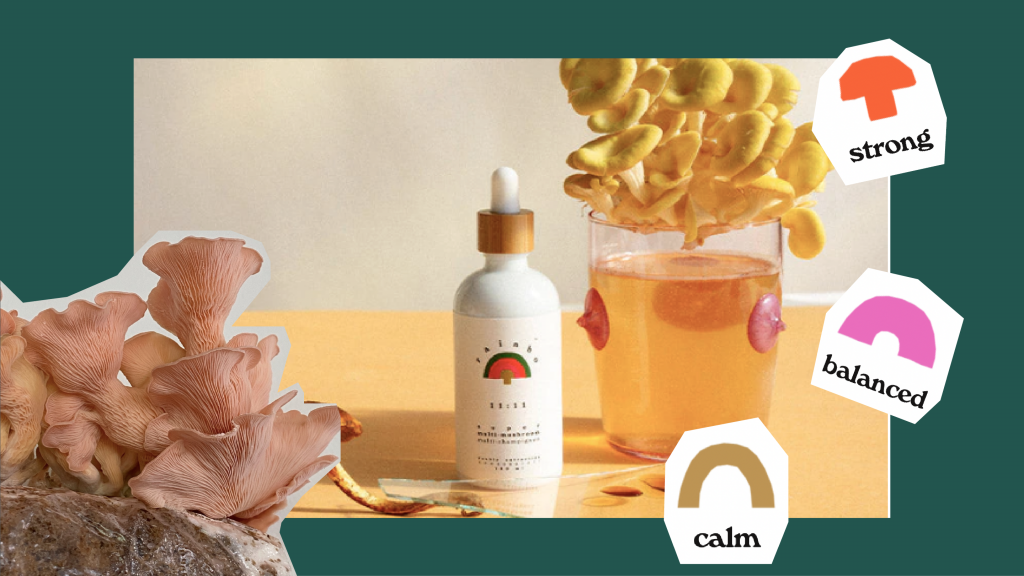 3. WONDERMIND
All together now: talking about your feelings is cool. Wear your heart on our sleeve, and be proud of it. Today, conversations to destigmatize mental health are happening more than ever. And while more candid discussions have been a long time coming, it still feels like there's something missing.
Caring for your mental health may seem simple in concept, but has proven to be trickier in practice. Because it really is just that—a practice. It's about so much more than resolving to crack open a new page in your journal on New Year's Day (though that's not a bad place to start). We know we need to take care of our mental health on the daily, but where do we start?
Enter Wondermind, the brainchild of mental health advocate/makeup mogul/musician/all around badass, Selena Gomez. Wondermind is a mental fitness ecosystem that's revolutionizing the conversations we're having (and not having) around mental health. By providing free and easy resources to help consumers commit to a daily practice of mental fitness, Wondermind is democratizing and destigmatizing what it's like to struggle with mental health.
Sign up for the free newsletter and join an inclusive community of people who are getting candid and comfy opening up about their struggles. Tune into the Wondermind podcast to get expert advice from mental health advocates and licensed therapists who are there to support, never to judge. No matter how you show up, Wondermind meets you where you're at with a simple reminder: be kind to your mind.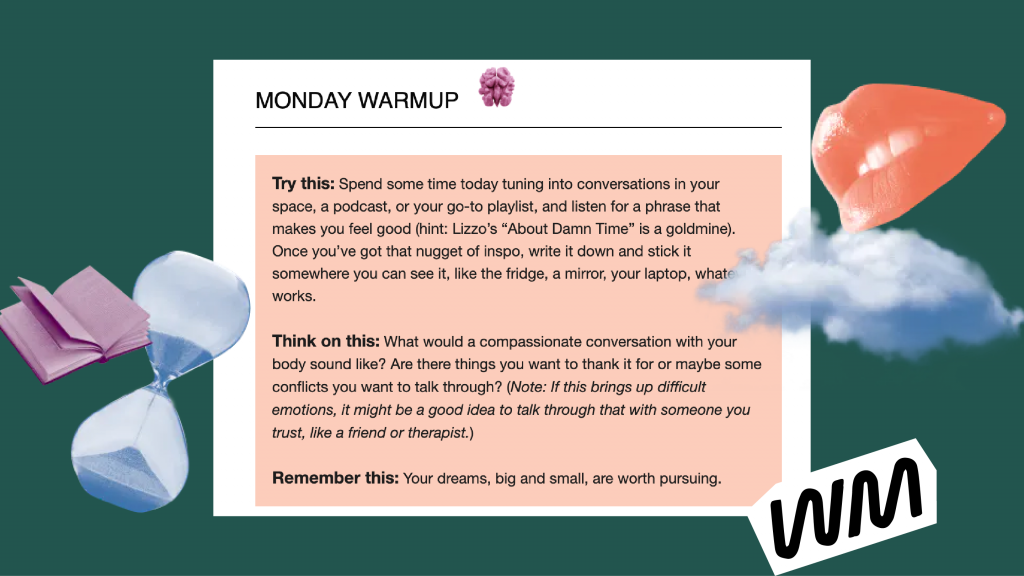 4. DISTRICT VISION
In an industry that revolves around competition and personal bests, District Vision is doing things differently. Their what? Functional, performance-enhancing outdoor apparel. Their why? When mental wellbeing is the foundation of physical exercise, our potential knows no bounds.
From day one, District Vision has fostered a community that prioritizes mental wellness and human connection above record-setting race times—and they've built the resources to back it up. In March 2022, they teamed up with New Balance on a collection of sneakers, apparel, and most notably, a series of micro-courses led by athletes and teachers that help runners zero in on their mental wellness.
Get the lowdown on guided breathwork and meditation from pro skateboarder, Alex Olson. Or listen to Olympians Emily Sisson and Brenda Martinez share the mental tools that have guided them throughout their running careers. Beyond the high-design running gear that we're itching to wear on the trails, this collab is representative of the brand's ethos: the heart behind the activity is what matters. Running is a mind-body connection that allows us to experience life in its purest form.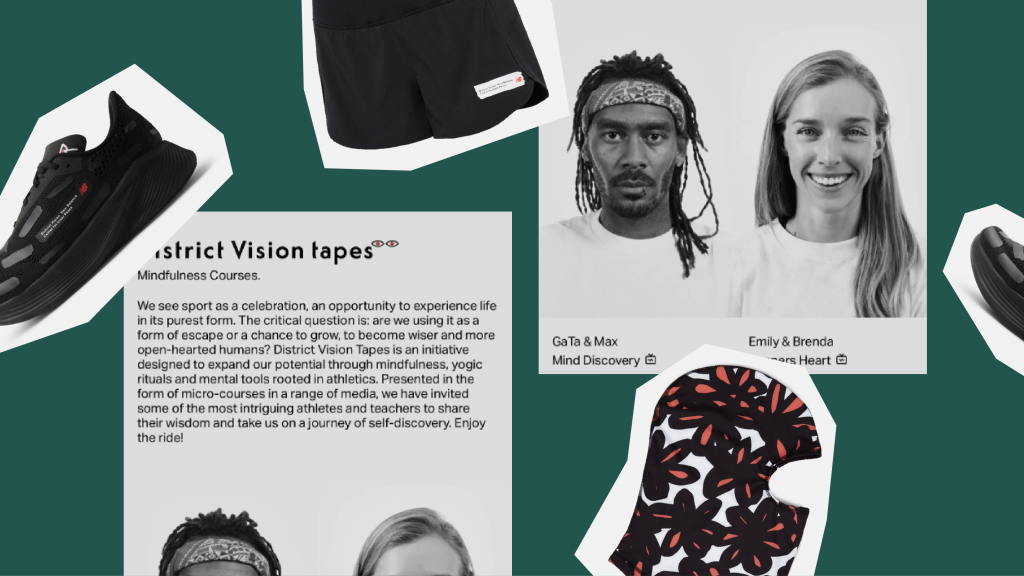 Consumers are on the lookout for brands that are rooted in mental wellness more than ever. But there's nothing worse than a bandwagoner. Talking sincerely about mental wellness (and meaning it) starts with getting ultra-clear on who your brand is and what you stand for—today and ten years from now. But before you start leading the mental wellness charge with your audience, make sure you're showing up in the same way for your internal team.
For us at Monday, everything we do is guided by a clear purpose: enhancing human potential. We know that taking care of our team allows us to show up better for each other and for our clients. We're encouraging rest and creating space to recharge for our team through an unlimited bank of sick days, social events that bring us all together to connect and collaborate, and even Summer Fridays (which, yes, are as great as they sound).
What does mental wellness mean to your brand? If you need help putting the pieces together, let's grab a coffee and keep the conversation going. The world of wellness is kind of our jam. Get in touch.